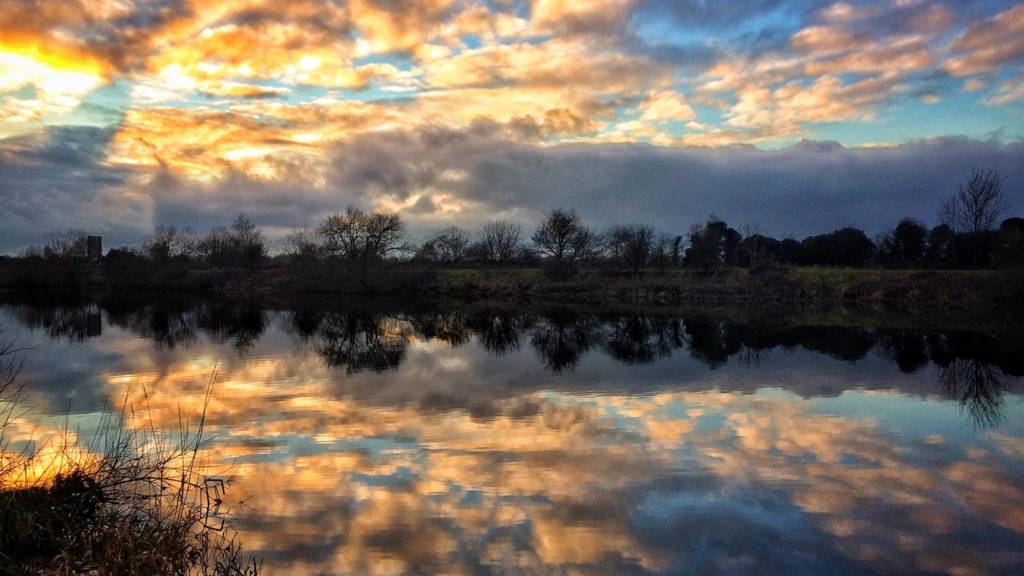 Latest updates: Nottinghamshire Live
Summary
Updates for Monday 16 January 2017
Prescription drugs being sold on black market
Council approves £19.6m loan for college
Campaigners oppose tree felling plan
Fans angry after Forest takeover fails
News, sport, travel and weather updates resume at 08:00 Thursday
Our live coverage across the day

Our live updates have now ended and will return tomorrow from 08:00. 

Weather: Mist and fog first thing tomorrow

Rain will mostly fizzle out through the evening, leaving a cloudy night. A few patches of mist and fog likely to form into the early hours.

Minimum temperatures of 4C (39F).

Lineup revealed for Premier League Darts

Calum McKenzie

BBC Local Live

Here is the fixture list in full for Nottingham:

Adrian Lewis v Dave Chisnall

James Wade v Phil Taylor

Jelle Klaasen v Gary Anderson 

Peter Wright v Michael van Gerwen (pictured)

Kim Huybrechts v Raymond van Barneveld  

Nottingham cyclist's record attempt 'officially recognised'

Calum McKenzie

BBC Local Live

Remember the remarkable Kajsa Tylen? Well now the Nottingham cyclist said her 32,000-mile ride has been officially recognised as a Guinness World Record... 

Fixtures released for Premier League Darts in Nottingham

Calum McKenzie

BBC Local Live

Sixteen-time world champion Phil Taylor will face James Wade on the second night of the Premier League Darts at the Nottingham Arena.

The event, on Thursday 9 February, will also see this year's world champion, Michael van Gerwen face Peter Wright. 

Military equipment 'for a game', court told

Jeremy Ball

Social affairs correspondent, BBC East Midlands Today

Ryan Counsell told the jury at his trial that military equipment found at his home was for a "paintball-style" game called Airsoft. 

He added that while he was "very interested" in Islamic terrorism movements he wasn't planning to join them. 

He has denied four separate terrorism charges. 

Muslim convert wanted to live 'simple life'

Jeremy Ball

Social affairs correspondent, BBC East Midlands Today

Ryan Counsell is a Muslim convert who worked at ASDA in Hyson Green, Nottingham. 

He denies preparing to join a group that's linked to the so-called Islamic State. 

Today he told a jury that he used to play in a heavy metal band and wanted to live a more simple life "off the grid". 

He was inspired to go to the Philippines by a Ben Fogle television show called "Lives in the Wild", Woolwich Crown Court heard. 

Ben Fogle show inspired 'terrorist flight', court hears

Jeremy Ball

Social affairs correspondent, BBC East Midlands Today

A jury's begun hearing from a Nottingham supermarket worker who has denied planning to fight with a jihadi terrorist group.

Ryan Counsell, 28, said he was inspired to book a flight to the Far East by a "Ben Fogle" survivalist show.

Ice hockey star watches son's birth on phone

Life never seems to run to script does it? 

Copyright: Panthers Images

As well as winning the Continental Cup, Nottingham Panthers' Alex Nikiforuk had to watch the birth of his son via FaceTime on a train going through the Austrian mountains. 

You can read more about his remarkable 48 hours here.

Council defends £19.5m 'handout' to college

Nottingham City Council has been forced to defend a loan of £19.6m to help fund a new college campus. 

The money's been allocated to Central College, which wants to build a skills hub near the Broadmarsh Centre.

The council has insisted the money will be paid back with interest and that it has come from its cash reserves.  

Wet and miserable day across region

Calum McKenzie

BBC Local Live

...in fact, would there be any complaints if we all just went home and started the week again tomorrow? 

Your photos: January across Nottinghamshire

Calum McKenzie

BBC Local Live

It has been a pretty miserable day out there - summed up by this misty/murky pic from Papplewick. 

Thanks to BBC Weather Watcher Molesend for sending it in. 

Inquests into Tunisian beach attack open

The attack at a Tunisian beach resort that led to the deaths of 30 British tourists could have been stopped sooner, a UK coroner has heard.

Copyright: Stollery Family

Islamist gunman Seifeddine Rezgui opened fire near Sousse in June 2015, killing 38 holidaymakers, including John Stollery (pictured) from Nottinghamshire.

Brazil names Forest assistant

Jack Lester (pictured) will be Gary Brazil's assistant while he is in charge at Nottingham Forest. 

Forest owner silent on supporter criticism

Neil Heath

BBC News Online

Fans group demands answers from Forest owner

Calum McKenzie

BBC Local Live

The chairman of the Forest Supporters' Trust, Richard Antcliff, has called on Mr Al Hasawi to outline his future plans for the club. 

"We're crying out for some communication around what the vision is," Mr Antcliff said. 

"There's lots of angry fans and rightly so. We need to galvanise, put the pressure on Fawaz [Al Hasawi] in a respectful way to say 'give us some of these answers, your ideas'."

Evans enjoying stellar start to 2017

Calum McKenzie

BBC Local Live

All those sessions at the Nottingham Tennis Centre have paid off...

Watch: 'Generic reasons' not justification to cut down trees

Here's Green Party councillor Kat Boettge on those tree felling plans for Hall Om Wong park...

Fawaz era to continue at Forest

Neil Heath

BBC News Online

The Nottingham Forest Supporters' Trust has urged owner Fawaz Al Hasawi to resurrect a deal to sell the club. 

A proposed deal with a US-based consortium led by John Jay Moores was expected to be concluded on Friday, but Mr Al Hasawi said negotiations "had come to an end."

Weather: Rain around this afternoon

Charlie Slater

BBC Weather presenter

Staying dull, cloudy and overcast throughout the afternoon with occasional rain and drizzle.

Highs of 7C (45F).