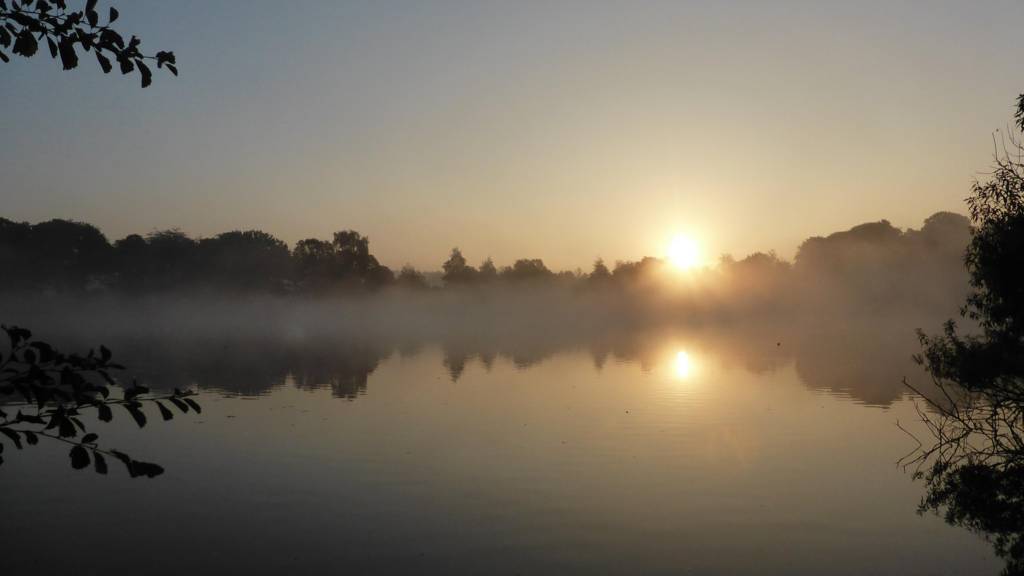 BBC Local Live: Nottinghamshire
Summary
Updates for Thursday 27 October 2016
More news, sport, travel and weather from 08:00 on Friday
Our live coverage across the day

That's all from Local Live today.

Join us again tomorrow.

'Someone must recognise Chelsea'

Inspectors named her Chelsea after they rescued her.

"This poor pooch must have been very confused and frightened to have been abandoned at a busy junction tied to a lamppost," said Dave McAdam from the RSPCA.

"We took her into our care to make sure she receives the care she needs and left a note at the scene in case any owner did return for her. 

"She is just five-months-old but has a deformed front left paw with missing toes so should be easily identifiable."

Travel: Rush hour delays in city

Dog with missing toes found tied to lamppost

Poor Chelsea...

The Staffordshire bull-terrier cross, who was a deformed paw, was found abandoned "very confused and frightened" in Eastwood yesterday.

The RSPCA was called to the junction of Victoria Street and Princes Street where they found her tied to a lamppost.

The dog, who's only five months old and has missing toes from her front left paw, was rescued and the charity is waiting for her owners to come forward.

Snooker: Holt knocked out of Open

Nottingham's Michael Holt has been beaten 6-5 by Stuart Bingham in International Open quarter-finals.

Hospital cleaning contract decision 'by end of next month'

"Serious concerns remain about the cleanliness of our hospitals," Nottingham University Hospitals NHS Trust has said.

It's after an alleged rat sighting, dirty plates and overflowing bins were reported at the Queen's Medical Centre and City Hospital.

At the time, Carillion, a private contractor, said it had already introduced an improvement plan.

Watch: Police appeal for missing woman

Here's Inspector Nick Butler, from Nottinghamshire Police, appealing for anyone with information about Melanie to come forward.

Missing Melanie's distinctive tattoo in latest police pic

Police have released a third image of missing Melanie Wilson, from Sutton, who was last seen over a week ago in Mansfield.

Copyright: Nottinghamshire Police

The image shows the 22-year-old's distinctive sleeve tattoo.

If you've seen her, contact police on 101.

Weather: Some brightness later

Kaye Forster

Weather Presenter

Staying dry for the rest of the day and there may be a few breaks in the cloud to give some late brightness. 

Remaining dry with some clear spells for the first part of the night but the cloud will increase into the early hours and there may be a few spots of light rain by the end of the night too.

It will be a mild night with a minimum of 8C (46F).  

Beeston inspired by GB hockey victory

Team GB Women's hockey team burst into the limelight when they won gold at the Olympic Games in Rio in August.

Two months on, that success is still being felt at Beeston Hockey Club...

Hollie Webb, a former Beeston player, scored the winning penalty in the final against the Netherlands and that success is inspiring both men's and women's teams.  

Plans for new fire station for Newark

Newark's 50-year-old fire station is set to be replaced under plans submitted by Nottinghamshire Fire and Rescue.

If approved, the current station in Boundary Road will be demolished and the new building will be completed by 2018.

Copyright: Nottinghamshire Fire and Rescue

"The existing station has served us well for many years and, of course, it will be sad to see it go," said station manager Seth Armstrong.

"However, it is more than 50 years old now and is expensive to run, so this feels like the right time for us to have a new building that can be our home going forward."

Travel: Emergency resurfacing in city

Arrest over suspicious package

A 49-year-old man has been arrested following a report of a suspicious package in Hall Street, Mansfield, yesterday.

Forest: Nine players to miss Reading game

Forest Head Coach Philippe Montanier says they'll be without nine players through injury and suspension at Reading...

David Vaughan, Michael Mancienne, Thomas Lam, Hildeberto Perreira, Mustapha Carayol, Daniel Pinillos, Jack Hobbs, Nicklas Bendtner and Matty Cash are all missing the game.

Your pictures: Wow-llaton Hall

Stunning pic from one of our Weather Watchers here...

Copyright: Wollaton Wanderer

They've been looking around Sutton-in-Ashfield, in local parks and at the nearby reservoir.

Darren Walker, from the search team, said: "She's a good friend, she's a very kind generous girl, so let's get her found soon, safe."  

Missing Melanie: Friends join search

Friends of Melanie Wilson have been out searching for her this morning.

They met in Sutton to look for the 22-year-old who's now been missing for over a week.

At least 21 arrested over man's death

Four men, from Nottingham, have already been charged with Mr Fisher's murder.

And a 33-year-old has been charged with assisting offenders.

All are currently in custody awaiting trial at Leicester Crown Court next month.

At least 21 people have now been arrested in connection with Mr Fisher's death on 9 January.