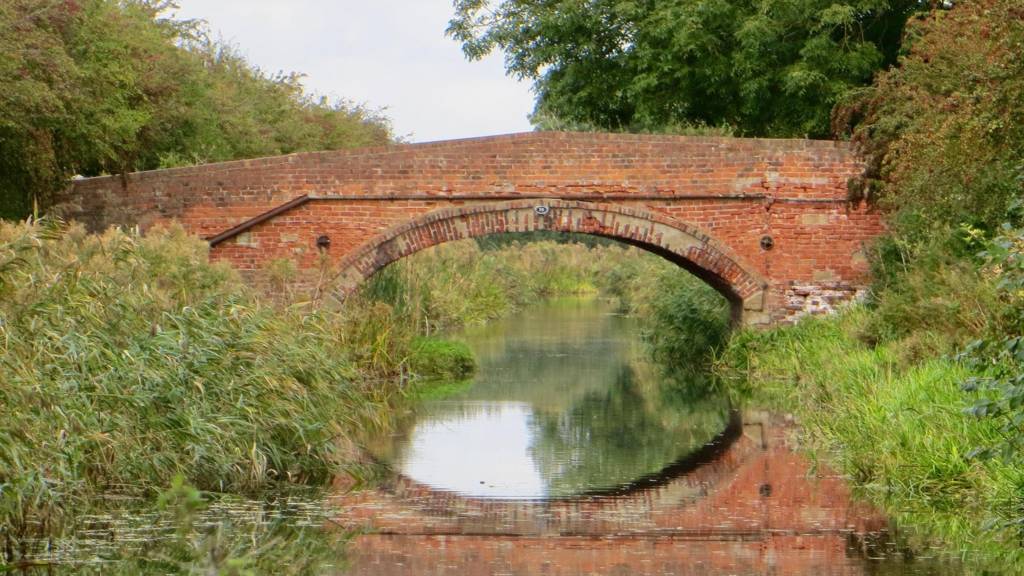 BBC Local Live: Nottinghamshire
Summary
Updates for Monday 17 October 2016
More news, sport, travel and weather from 08:00 on Tuesday
Our live coverage across the day

That's all from us for today - back from 08:00 tomorrow.

Weather: Staying dry tonight

Kaye Forster

Weather Presenter

It will be dry night with clear spells for the first half of the night but a band of more persistent rain will head in through the early hours and the winds will pick up too.

Latest headlines for Nottinghamshire

Sandish Shoker

BBC News Online

Centre manager 'demoralised'

Sandish Shoker

BBC News Online

The Our Centre charity in Pond Street helps provide medical transport for disabled and vulnerable people.

Manager Tim Cooper, said the attacks were "so demoralising".

"I see the people who need our services and I know what a lifeline it is," he added.  

Van users 'shocked' by arson attacks

Sandish Shoker

BBC News Online

This is how the Kirkby Our Centre van looked before it was attacked by arsonists last week.

The specially adapted £20,000 van was first attacked on Wednesday, then again a day later.

Local residents who use the service said they were "shocked and disgusted" by the attacks  

Report reveals scale of child poverty

Alex Smith

BBC News Online

More than 26,000 children and young people in Nottinghamshire are living in poverty, according to a report.

 A total of 15.9% of people aged 0 to 19 in Nottinghamshire are living in poverty – which amounts to 26,065 children and teenagers.

There are fewer children in poverty in the county compared to England as a whole – 18% - and the East Midlands – 17% - but in Ashfield and Mansfield, child poverty levels are higher than the national average – at 21.5% and 21.8% respectively. 

Poppies added to museum's Lancaster display

A new commemoration called Weeping Lancaster has been added to the Lancaster Corner display in Hangar 1 at the Newark Air Museum.

Inspired by poppy displays around the country it features a stream of poppies on the floor of the Lancaster fuselage section around an air gunner figure.

Copyright: Newark Air Museum

Delays continue after lorry smash

Sandish Shoker

BBC News Online

Here's a new photo of the lorry crash that's continuing to cause massive delays on the M1 between J23a and J23.

Copyright: Stephen Marriott

M1 crash: Tailbacks to Nottingham

Sandish Shoker

BBC News Online

The A453 in Nottingham is looking very congested too right now.

Copyright: Highways England

M1: Long queues on southbound carriageway

Sandish Shoker

BBC News Online

Here's a picture of what it looks like on the M1 southbound because of that lorry accident.

Highways England says it's dealing with a fuel spillage and the two lanes could stay closed for a few more hours.

Copyright: Highways England

Copyright: Highways England

Council makes no money from fines

Alex Smith

BBC News Online

Councillor John Peck, chair of the committee, emphasised the council does not make money from the fines handed out to parents.

This is because the income generated as a result of the threshold change "does not cover the full cost" of three education enforcement officers, employed by the council to administer the fines.

Councillors continue with holiday policy

Alex Smith

BBC News Online

At a meeting today councillors agreed to maintain their threshold  

Councillor Philip Owen said: "I know this topic has generated a lot of heat and emotion. There are differences of opinion but I think it's right we proceed in this way."

He said they were looking at introducing an extra week of half term in the autumn term which could balance the situation.

Council issued 2,200 fines to parents for unauthorised absence

Alex Smith

BBC News Online

Nottinghamshire County Council has issued 2,200 fines to parents for their child's unauthorised absence from school since last September – a six-fold increase on the previous year.

Last year, the authority voted to lower the threshold for how long a child could be absent before a fine is issued.

That meant instead of a 25% absence rate - or seven-and-a-half days over six weeks - a parent could be fined if their child missed 10% of lessons, or three days, over the same period.

Severe accident: A611 Nottinghamshire both ways

BBC Travel

A611 Nottinghamshire both ways severe accident, at Top Valley Way.

A611 Nottinghamshire - A611 Hucknall Road in Nottingham closed and slow traffic in both directions at the Top Valley Way junction, because of an accident involving a pedestrian.

Check local traffic and travel reports for:

Novel way to protect medals

Week of events for festival

Sandish Shoker

BBC News Online

You can find out more about the programme of events during the Caves Festival here.

Seems to be lots happening for everyone over the next week.

Have a look what's below Nottingham's streets

Sandish Shoker

BBC News Online

We've been talking today about the new Festival of Caves in Nottingham.

It's designed to highlight the medieval world hidden beneath your feet when you walk round the city.

As well as the virtual reality tour that we've already told you about, there are daily guided tours inside the caves, and archaeology workshops for kids.

Police concern over missing teenager

Police have appealed for help to find 13-year-old Thomas Welch.

He's been missing from the Mapperley Park area since 09:30 and was last seen wearing his Nottingham Academy school uniform  - black trousers and a purple jumper.

Copyright: Nottinghamshire Police

M1 crash: Lanes could stay shut for several more hours

Sandish Shoker

BBC News Online

Highways England says two lanes remain closed on the M1 southbound, and they could stay shut until after 18:00. 

They're currently reporting delays of more than 90 minutes. 

Amy Woodfield

BBC Local Live

Here's another photo of the crash on the M1 between J23 and J23A...

Copyright: Leicestershire Fire and Rescue Service

Highways England is warning of delays of 90 minutes.