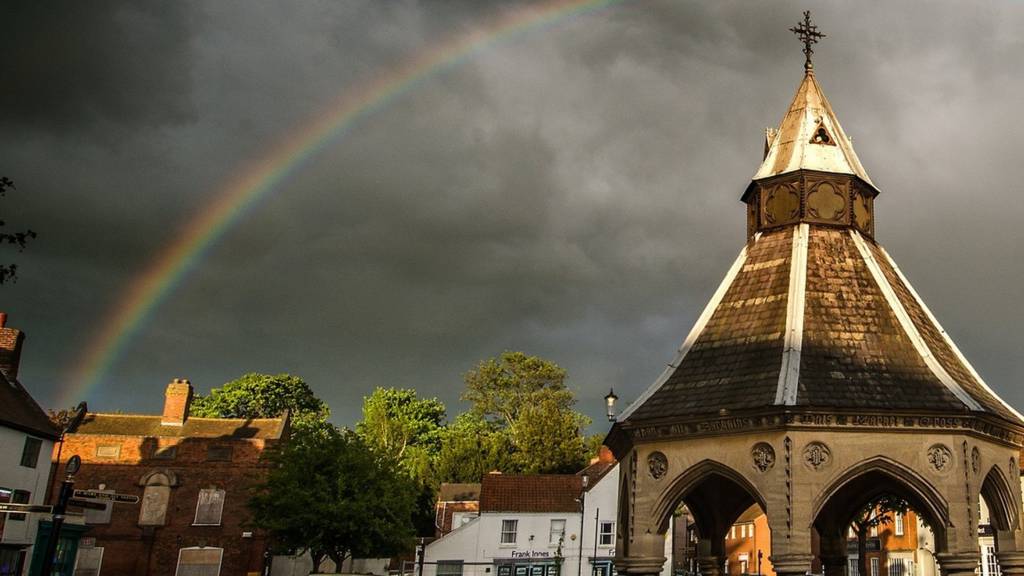 BBC Local Live: Nottinghamshire
Summary
Updates for Thursday 29 September 2016
News, sport, travel and weather updates resume at 08:00
Our live coverage across the day

That's all from Local Live today.

Join us again tomorrow.

Weather: Mostly dry night ahead

Kay Crewdson

BBC weather presenter

Mostly dry overnight with variable cloud and clear spells. 

Risk of an isolated shower in the west but most remain dry. 

Fresh winds easing a little with lows around 10C (50F).

Spiegeltent pops up in city centre

Sandish Shoker

BBC News Online

The Spiegeltent has returned to Nottingham's Market Square.

It's part of the city's month of festivals and will open on Saturday for a week of entertainment.

A couple of days ago we shared an appeal by Nottinghamshire Police to find a missing 17-year-old girl.

They've said today that Lydia Moore, from Worksop, has been found safe and well.

Notts County presser latest

We were at the Notts County press conference this lunchtime looking ahead to this weekend's game against Morecambe.

"I like to play against a centre-forward who wants to fight," defender Haydn Hollis said.

Costa to close city centre cafe

Costa Coffee will close their Lister Gate Nottingham coffee shop on October 20.

Severe disruption: M1 Derbyshire northbound

BBC Travel

M1 Derbyshire northbound severe disruption, at J28 for A38 Alfreton.

M1 Derbyshire - M1 lane blocked on entry slip road from one northbound at J28, A38 (Alfreton), because of a broken down vehicle.

Check local traffic and travel reports for:

BBC Trust rejects Sports Direct complaint

Alex Smith

BBC News Online

The BBC Trust has rejected a complaint from Sports Direct over a BBC Inside Out East Midlands programme about the firm's working practices at its warehouse in Shirebrook.

The company complained there was no proper basis for the programme's inclusion of a reference to a member of staff giving birth in the warehouse toilets - and that the BBC misled the audience by implying that it was an example of someone turning up to work when they were unfit to do so.

But the Trust said the reference was "factually accurate" and "went no further than the known facts".

Red light jumpers 'endemic' in city

Jane has been in touch about the "amber gamblers" issue in Radcliffe-on-Trent...

Email Message: I wish it were just a problem with amber lights in the city centre, but I see red lights being jumped every day – including by buses and taxis. It seems to be endemic – hot spots include:

Outside the Arena
Out of Hockley
All lights around the Broadmarsh bus station

In addition, there is a major problem at the junction of Beck Street and Huntingdon Road with drivers turning right into Beck Street and thereby going through a 'green man' many times every day.

Someone will get seriously injured or worse if cameras aren't installed at these junctions soon.

from Jane

Danny Brennan, from the trust, said there could also be possible extensions out to Attenborough and Holme Pierrepont.

He said the next step is approaching commercial operators to see if they want to sponsor the proposal.

The scheme is set to be trialled next spring and could become operational in 2018.

Would you catch a water bus in Nottingham? Let us know.

Nottingham water bus idea proposed

Now here's a novel idea...

The Canal and River Trust wants to bring water buses to Nottingham.

The idea is they'll link Beeston to Meadow Lane along the Nottingham-Beeston Canal.

A study by Nottingham Trent University's business school reckons it would be commercially viable to have four boats a day running in both directions at 90-minute intervals.

Appeal to find missing teenager

Have you seen missing 15-year-old Tanaiya Howarth?

She went missing from her home in Mansfield on Tuesday and returned home safe and well yesterday but has since gone missing again.

Copyright: Nottinghamshire Police

Tanaiya has long, straight, black hair and was wearing a black and yellow hooded top.

Police say they're concerned for her safety and want people to get in touch if they know where she is.

Latest headlines for Nottinghamshire

Here the top stories right now:

Campaigners wore rat masks as part of a protest against Nottingham University Hospitals NHS Trust
"Amber gamblers" are causing concerns at traffic lights in Radclfife-on-Trent
Two men are in hospital with facial injuries after a glass bottle attack in Nottingham this morning

Hospital staff meeting today

Carillion has said an improvement plan is in place.   

Hospital managers are meeting today to discuss the matter.

Look closely, you'll see these protesters are wearing rat masks.

They were outside the QMC earlier, calling for Nottingham University Hospitals' NHS Trust to change its cleaning contractors.

The Keep our Health Service Public group claim Carillion can't keep patients safe after reports of rats seen in kitchens and other concerns emerged last month.

Local Live writer switchover

Weather: Sunny and breezy

Feeling fresher today with a bit of a breeze. 

Some sunny spells through this afternoon, with the best of the brightness later. Very small risk of an isolated shower.

Maximum temperature: 17C (63F).  

Police have had no accidents reported

Sandish Shoker

BBC News Online

Nottinghamshire Police say they have listened to the concerns of the residents but they have not had any formal complaints about the junction.

They said there had been no accidents reported there in the last three years which has been related to the traffic lights.

And added that any requests for cameras had to be dealt with by Highways England.

Residents want cameras at junctions

Sandish Shoker

BBC News Online

One resident Kate, told BBC Radio Nottingham's Hayley Compton, she feels like she is "taking her life into her own hands" when she tries to cross the junction on foot or in a car.

She said the whole stretch of the Bingham Road was a problem, but the junction at the top of Bingham Road is particularly bad.

Residents fighting against 'Amber Gamblers'

Sandish Shoker

BBC News Online

Residents in Radcliffe-on-Trent say careless motorists are dicing with death by running amber or red lights. 

They've even called them the Amber Gamblers and are calling for cameras to be installed along Bingham Road to stop those who ignore the signals.