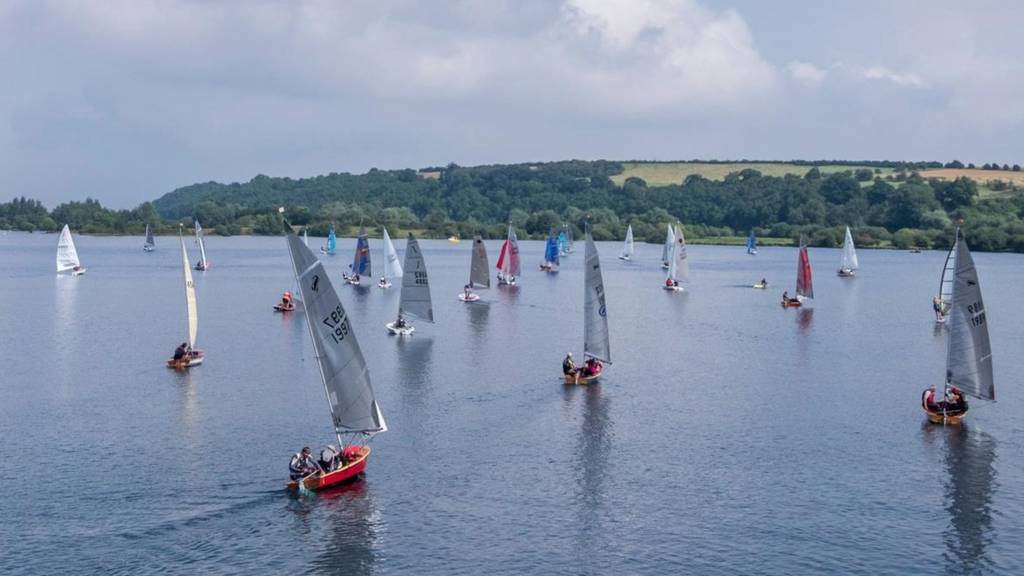 BBC Local Live: Nottinghamshire
Summary
Council anti begging posters banned
Fire rips through former industrial building
Lifelike 3D printed body made at Nottingham Trent Uni
Smoke blowing across M1
Could Arnold Market close?
Golf: Westwood out to repay captain Clarke
Forest: Bendtner opens account for Reds
Notts County into play-off places
Mansfield Town draw at Accrington
Updates for Wednesday 28 September 2016
Our live coverage across the day

Local Live has finished for the day.

Join us again tomorrow from 08:00.

Weather: Brighter further east

Kay Crewdson

BBC weather presenter

As you can see from this satellite image, there's a lot of cloud in the west but brighter skies in the east and for 28 September it's warm – currently 21C in some parts of East Midlands – usually we are around 15/16C. 

But it's breezy and the winds will pick up ahead of a cold front tonight.

Remaining dry this afternoon with cloud continuing to increase from the northwest, best of the brighter skies further east. 

Moderate south westerly winds continue to pick up with highs of 21C (70F).

Broadmarsh 'probably worst shopping centre in world' - councillor

The intu Broadmarsh Centre has been labelled "probably the worst shopping centre in the world" by one of Nottingham's most senior leaders.

Begging 'can have fatal consequences'

So after the city council's anti-begging posters have been banned by the ASA, the BBC is asking, should we give money to beggars?

No, according to London-based homeless charity, Thames Reach, which says handing cash to beggars "can have fatal consequences".

Communications manager Mike Nicholas said 80% of beggars in the capital are doing so to fund a drug habit.

"We have even lost people through overdoses in situations where a significant portion of the money they spent on drugs came from members of the public giving loose change," he said.

Travel: Bus and car crash in Beeston

Travel: Pedestrian hit on A60

Your pictures: In a tangle at Wollaton Park

A pair of stags have a bit of a head-to-head in Wollaton Park earlier.

Thanks to Steve A for this excellent pic.

CCTV released after pub burglary

Recognise this face?

Police would like to speak to this man about a burglary at The Rose Cottage pub on the A614, near Rufford,. 

Copyright: Nottinghamshire Police

It happened overnight between Sunday 18 and Monday 19 September.

3D printed man undergoes 'surgery'

WARNING: These are pretty shocking images but don't worry it's not a real person!

Shocking they may be but this is incredibly realistic footage of the 3D printed human created at Nottingham Trent Uni being "operated on".

Mann 'would consider shad cab role'

Bassetlaw MP John Mann says he supports re-elected Labour leader Jeremy Corbyn and will "respond postitively" if asked to play a major role in the party.

The smoke billowing across junction 27 is being caused by a haystack fire, according to Highways England.

A spokesman said it's been burning since about 10:00 this morning.

Copyright: Highways England

Plumes of smoke can be seen blowing across the carriageway. However, the agency says it's not causing any major problems.

A spokesman said signs are alerting drivers to the problems on the approach to the smoke cloud on both sides of the motorway.

Council trying to discuss market options with landlord

Gedling Borough Council says the market is on privately owned land but it's trying to open negotiations with the land owners.

The BBC has tried to speak to the land owners - without success so far.

Could Arnold Market close down for good?

Traders are worried that footfall has dropped off so much in recent years that they might have to stack away their stalls for good.

Despite a Facebook campaign to save it, fruit and veg stall holder, Andy Green, thinks the market's future is doomed.

"It's not viable," he said. "There's just not the people walking round here."

"People walk across and don't pick anything up."

Man traced by police charged

Alex Smith

BBC News Online

A man officers were tracing in connection with an assault on two women has been arrested in Nottingham and charged.

Leon Davis, 33, was detained and has now been charged with wounding, common assault, aggravated vehicle taking, dangerous driving, criminal damage and possessing an offensive weapon.

He will appear at Derby Crown Court next month.

Derbyshire Police had previously issued an appeal to trace him after two women were allegedly assaulted in the early hours of Saturday 13 August in Rowena Close, Alvaston.

Ryder Cup leaves us with tales to tell, says Westwood

Calum McKenzie

BBC Local Live

Not sure if he'll be recalling these tales in front of the fire with a pipe and slippers though...

Westwood: Ryder Cup weeks are 'so special'

Calum McKenzie

BBC Local Live

Westwood has also been getting a bit misty eyed as he embarks on his 10th Ryder Cup, one shy of record holder Sir Nick Faldo. 

"Ryder Cup weeks are special. 

"There will be a lot to recall when we're old men sat in front of a fire together."  

Travel: Smoke drifting across M1

Smoke blowing across the M1 is causing problems on the M1 in both direction near junction 27. Approach with care.

Copyright: Highways England

Bus Pass Elvis to stand for ex-PM's seat

Bus Pass Elvis is taking his political campaign outside of Notts once more to fight for David Cameron's former seat.

3D body to psychologically prepare surgeons

The aptly named Richard Arm, of Nottingham Trent University's School of Art & Design, has explained what the body is for.

Copyright: Nottingham Trent University

"The aim is to allow trainee surgeons the psychological space to prepare for real life surgery using immersive environments and realistic representations of human anatomy," he said.

"By communicating the experience of performing cardiothoracic surgery, surgeons can be better prepared for live surgery by improving their surgical skills  and enhancing post-operative outcomes for patients."

Under the skin of the 3D printed body

If your stomach can take it, let's have a closer look.

Copyright: Nottingham Trent University

The skin is a life-cast of an anonymous model and can be cut into with a scalpel and seamlessly resealed for multiple surgeries.

The imitation organs cleverly simulate living tissue by varying in hardness - such as around a heart's blood vessels - to give the trainee surgeon a realistic feel.

There's even a limited supply of artificial blood pumped into the body to provide the experience of operating against the clock, before a fatal level of blood-loss occurs...