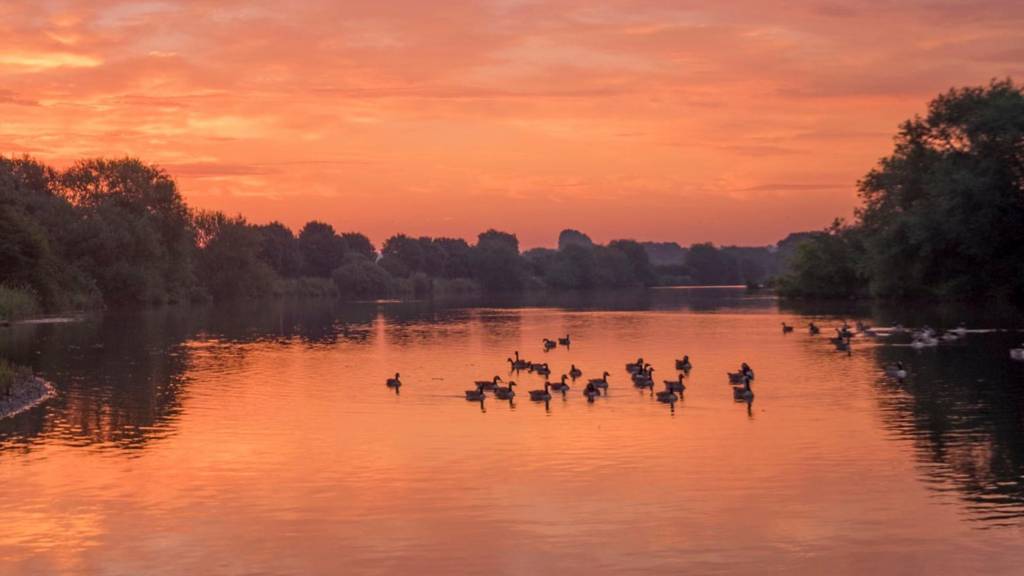 BBC Local Live: Nottinghamshire
Summary
Updates for Friday 23 September 2016
More news, sport, travel and weather from 08:00 on Monday
Our live coverage across the day

That's all from Local Live today.

Join us again on Monday.

Weather: Warmer night ahead

Kay Crewdson

BBC weather presenter

Variable, in places large, amounts of cloud but still some breaks for blue skies. 

Gentle, at times moderate, southwesterly winds and highs of 18C (64F).

Remaining dry through the evening and overnight. 

A warmer night than last night with temperatures falling to 11C (52F), however the south westerly breeze starts to pick up.

Safety 'utmost concern' - Hillcrest

Hillcrest was fined £2,400 in 2014 after being prosecuted by the Care and Social Services Inspectorate Wales in relation to Jordan's death.

Quote Message: The safety of those in our care is our utmost concern and following Jordan's death in 2012 we rigorously reviewed all our safety procedures to prevent another tragedy like this from occurring again. This remains the only suicide to ever occur in our long history of providing care." from Hillcrest

Very slow traffic on the A606 Melton Road in both directions between the Wheatcroft Island and the A46 junction at Kinoulton because of roadworks.

Staff not aware of Jordan's previous suicide threats

Jordan was taken into care by Nottingham City Council in 2010 but regularly tried to run away from children's homes so was moved to Pentwyn - a school for boys with social, emotional and behavioural difficulties - to try to prevent him from absconding.

The inquest heard how the staff member in charge on the night of Jordan's death was not appropriately qualified and there was confusion as to who was in charge.

On the night of his death another student had sprayed him in the face with a fire extinguisher which left him visibly distressed.

Many of the staff were not aware he had made previous threats to harm or kill himself before and during his time at Pentwyn.

Care home failed to assess teen's suicide risk

Failures by a children's home were partly to blame for a 15-year-old boy from Carlton killing himself at a Welsh care home, a jury at an inquest has concluded.

Jordan Kaye Woonton's body was found at the residential Pentwyn School, near Hay-on-Wye, in June 2012.

The school was closed in December 2012 by owner, Hillcrest, which said it gave tailored care to Jordan 

However the jury found it failed to assess his suicide risk.

Waste stored at Walesby site without permit

The Environment Agency says the warehouse at Walesby that was completely destroyed by fire didn't have a permit for the waste inside it

It's just issued this statement:

Quote Message: The site of the fire at Walesby, Nottinghamshire, is not a permitted waste site and therefore there was no authorisation for any waste to be stored there. An investigation is now underway to determine the circumstances around this incident. Any residents with any information or any concerns can contact our free 24-hour incident hotline on 0800 80 70 60" from Environment Agency spokesman

Greatrex fails to have gun ban lifted

Disgraced former miners' union boss Neil Greatrex has failed to lift a ban on him owning guns - despite calling friend, Nottinghamshire Police and Crime Commissioner Paddy Tipping, to vouch for him in court.

Uni named best for graduate employment

Are you a student at the University of Nottingham?

If so you're well placed to get a job when you leave as it's been named the best in the UK for graduate employment.

The editor of The Sunday Times Good University Guide said Nottingham graduates were "renowned the world over for their intelligence, quality and can-do attitude".  

Serious sex assault in Radford

This man might be able to help with an investigation into a serious sexual assault on a woman in Radford at the weekend.

Police believe he might have seen the victim walking along Alfreton Road just before the attack at about 03:15 on Sunday.

Copyright: Nottinghamshire Police

Police also want to trace the driver of a dark-coloured taxi, flagged down by the woman at around the same time, to come forward. 

Seam bowler Carter announces retirement

Former Notts seam bowler Andy Carter, most recently with Hampshire, has announced his retirement from first-class cricket.

Man in court on bomb making charges

A Clifton man has denied four terrorism charges.

Roger Smith, 46, of Summerwood Lane, appeared at Nottingham Crown Court to face three counts relating to having and making explosives and one count of having a document for terrorist purposes. 

He pleaded not guilty to all four charges.

The 46-year-old was released on bail and will face trial at Nottingham Crown Court on 11 November.

Panthers: 'You're not just getting a tough guy'

David Jackson

BBC Radio Nottingham Sport

Former Nottingham Panthers player Scott Ricci has been talking about Brian McGrattan, who is going to be a star in England.

Gazza appearing in Mansfield

Fresh from his sentencing for racially aggravated abuse of a black security guard at an event in Wolverhampton, Paul Gascoigne is heading for Mansfield tonight.

I'm not going to repeat what he said here but the 49-year-old was fined £1,000 after admitting using "threatening or abusive words or behaviour".

Copyright: Express & Star

An Audience with Paul Gascoigne is on at the Mansfield Palace Theatre at 19:30 - "the fans' chance to hear the full life story of Gazza in his own words".

NVA saviour: 'Gaming worth $100bn'

Neil Heath

BBC News Online

It was not surprising that Ian Livingstone, the co-founder of games company Games Workshop, stepped in to help the NVA

He has been a huge supporter and says the National Videogame Arcade should be to gaming what the National Gallery is to fine art.

He was at its launch in March 2015 and spoke of how pervasive gaming was - everywhere you go people of all ages are playing games on smartphones, on consoles. 

Mr Livingstone also likes to remind people how much the games industry is worth - a cool $100bn. 

But he said gaming was much more than entertainment - it is a "genuine art form" and should be recognised as such.

Iron Maiden to play Nottingham

Habiba Taahir, 16, who went missing from the Radford Road area on Monday has been found safe and well police have said.

Sneinton shooting suspects appear in court

At Nottingham Magistrates Court earlier, Dean Haynes, Christopher Gerald, Shaun Lau and Marita Kirk were all remanded in custody.

They'll next appear at Nottingham Crown court on 21 October.

The three men are all charged with attempted murder.

Marita Kirk is charged with firearms offences, as is Christopher Gerald.

Walesby fire: Egg production maintained

Damien West, from Notts fire and rescue, wouldn't be drawn on what was being stored inside the building in Walesby at the time of the blaze on Wednesday.

"We've been able to maintain production at local egg farm which has continued," he said.

"Now as the fire smoulders and burns itself out the smoke is changing to a much lighter white smoke," he added.

He repeated calls for local residents to keep their windows and doors closed.