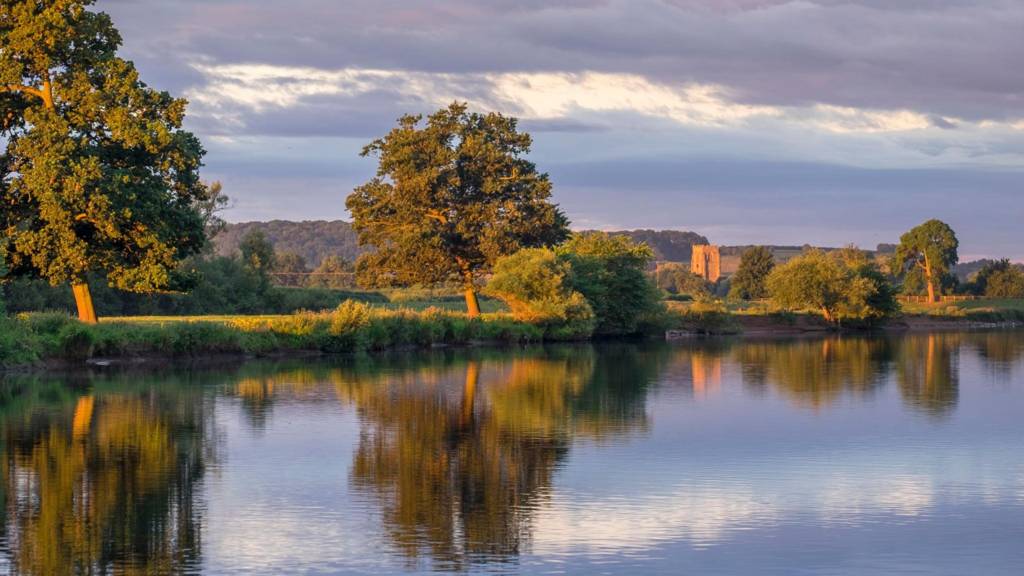 BBC Local Live: Nottinghamshire
Summary
Updates for Wednesday 27 July 2016
More news, sport, travel and weather from 08:00 on Thursday
Our live coverage across the day

Hope you've enjoyed reading today's updates. We'll have more from 08:00 on Thursday.

Weather: Getting a bit colder tonight

Kaye Forster

Weather Presenter

It's going to stay dry and bright for the rest of the day and also through the night but the cloud will thicken up later on.

It will be a bit fresher tonight with lows of 11C (52F).

Chatty Charlie freezes on camera

Sandish Shoker

BBC News Online

We had some furry visitors in the BBC Nottingham offices earlier who were talking away until I pointed the camera at them. Typical!

Here's Charlie who was taken in by the Guardian Angels Bird Sanctuary in Eastwood after he was found badly neglected by a previous owner.

The usually chatty parrot had no feathers so they had knitted him a little sleeveless vest - except he still keeps it on now.

Travel: Traffic building around city centre

Latest headlines for Nottinghamshire

Sandish Shoker

BBC News Online

Here are your final headlines for today:

Notts trio named in third Test squad

Nottinghamshire have had three players named in the England squad for the Third Test against Pakistan at Edgbaston next week.

Jake Ball, Stuart Broad and Alex Hales are in a 13-man squad - with Ball thought more likely to play in the Test because of the calf injury sustained by Ben Stokes.

Travel: Crash in Chilwell

Motocross rider left 'gobsmacked' by thefts

Sandish Shoker

BBC News Online

Max Smith started riding motocross bikes when he was four and was competing by 10.

Having won several other medals and trophies he decided to enter the British Masters this year, but now his hopes of competing have been ruined.

"I just couldn't believe they cut all the locks and chains," he said. "They don't care for the people that are there and are doing it for their own well-being."

Your photos: Blue skies over East Bridgford

Our weather friends were right, the sun did eventually come out.

Emmyloo snapped this in East Bridgford.

Group stages announced for revamped cup

There was a draw earlier to decide who Notts County and Mansfield Town will play in the group stages of the EFL Trophy  - which replaces the Johnstone's Paint Trophy.

The Magpies will face Hartlepool at home before away games at Rochdale and Sunderland under-21s, while the Stags are at Doncaster first before away games at Port Vale and Derby U21s. 

Watch: CCTV of bike thieves

Fire crews called to Ollerton Road

Sandish Shoker

BBC News Online

Nottinghamshire Fire Service has tweeted that crews have been called to a fire just off Ollerton Road, near Tuxford

A spokesman said the fire in an industrial unit involved two pallets and trailers which were "well alight" and firefighters were now trying to stop the fire from spreading.

Extra bolts and locks didn't deter thieves

Sandish Shoker

BBC News Online

Max's parents Neil and Julie Smith said they had done a lot recently to secure their garage because of other bike thefts in the area.

They had used stronger locks and bolts and installed CCTV, but thieves still managed to break through them.

"The garage was all bolted up but it still didn't stop them," said Mrs Smith.

Travel: City street opens to traffic again

Fatal crash: Police thank public

Sandish Shoker

BBC News Online

Sgt Ash Thornton said they had received a "very positive" response from people to their appeals which had helped them in their investigation.

He said: "We have identified and recovered a vehicle of interest in the past 24 hours as a result of information from the public".

Fatal crash: Police still looking for second car

Sandish Shoker

BBC News Online

A 28-year-old man who was arrested after a teenager was killed in a hit and run in Bingham on Monday night has been bailed while further enquiries are made. 

Police said they had managed to recover a vehicle they believe was connected to the crash but are still keen to find the occupants of a dark-coloured Audi Q5 or Q7-type car which overtook the 14-year-old moments before the accident.

Jack Archer, from Newton, had been cycling along Chapel Lane at 22:15 when the crash happened.

Travel: Vehicle hits bridge in Tollerton

Melton Road, Tollerton is closed in both directions because a vehicle has hit a bridge. Police are directing traffic.

Bikes stolen from young motorcross hopeful

A teenager who was due to compete in a Motocross competition has told the BBC he is "devastated" after thieves stole two bikes worth around £15,000 from his home.

Max Smith 14, was hoping to compete in the British Masters this weekend but his bikes were stolen from his parent's garage early on Saturday morning.  

Boy has competition dreams ruined by thieves

Sandish Shoker

BBC News Online

Next we have the story of a teenager who has had his hopes of competing in a big competition this weekend shattered by thieves who stole his bikes. 

BBC East Midlands Today have been down to meet him and his parents in Radcliffe-on-Trent.