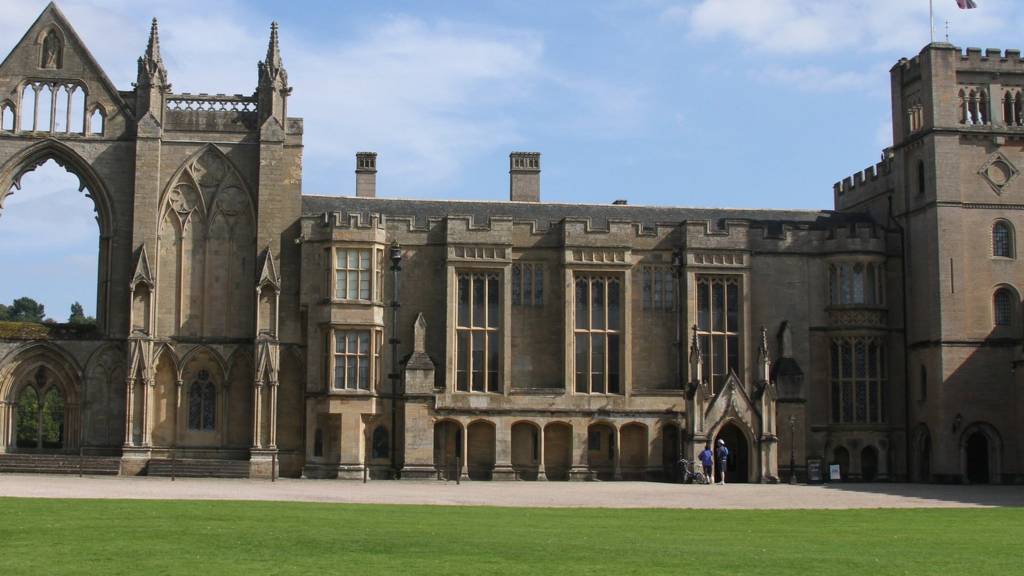 BBC Local Live: Nottinghamshire
Summary
Updates for Thursday 21 July 2016
More news, sport, travel and weather from 08:00 on Friday
Our live coverage across the day

That's all from Local Live today.

Join us again tomorrow.

Weather: Chance of showers

Cloud will increase through the evening bringing outbreaks of showery rain at times although some places could stay dry. Lows of 16C (61F).

Sun shines on Splendour stage

A cloudier day in Notts today than we're becoming used to.

But still some blue sky around, as one of our Weather Watchers found out in Wollaton Park earlier, where Splendour preparations are well under way.

Thoresby Colliery: Your views

You've been debating the merits of the proposal to build 800 new homes, a school and a country park on the site of Nottinghamshire's last colliery on Facebook.

Alan Wragsdale isn't in favour. He wrote: "Its a disgrace that former mining villages get left to one side when our next door village has just seen the largest costa coffee shop in the area and a new tesco express."

But Suzanna Barnes was more optimistic: "Hopefully will bring much needed jobs into the area."

Copyright: Harworth Estates

Damaged tram was named by Radio Nottingham listeners

Little bit of information here about the tram that was damaged in a collision with an ambulance this morning.

It was named Mary Potter, after a 19th-Century Nottingham nun.

The name was picked by BBC Radio Nottingham listeners.

She founded the Little Company of Mary Sisters who cared for the sick and dying in Hyson Green in 1877.

Drunk passenger causes plane to divert

Gavin Bevis

BBC Local Live

A flight from East Midlands Airport to Gran Canaria was forced to divert to Faro on Tuesday night when a drunk passenger became verbally abusive.

Jet2 said the man, who also broke airline rules by smoking an e-cigarette, has been given a lifetime ban and faces a significant fine.

Six Land Rovers stolen in recent weeks

Land Rover Defenders drivers beware...

Six of the 4x4s have been stolen in June and July in Rushcliffe, Newark and Sherwood areas, police have said.

They believe they're being stripped down for their parts.

Insp Craig Berry said "They are typically stolen overnight and the A46 appears to be a key route around which offences occur."

Dad reveals scars from 2006 stabbing

A young dad from Nottingham has been talking about how he still bears the scars from when he was stabbed several years ago.

Kareem Ferdinand-Morgan said: "I nearly lost my life, critical condition, I was on life support for a while."

"I don't know how knives got brought into feeling safe when you're in a bunch of people but that's how life and society goes sometimes, unfortunately."

Knife crime increase 'worrying'

Stabbings in Nottingham have been in the news a lot recently.

Now the man in charge of tackling knife crime in Nottingham says he's very worried about the increase.

National figures out today show knife offences rose by 10% last year and there have been a number of serious stabbings in the city over the last three months.

Former police officer Dave Walker, who works for the city council looking after community cohesion, said: "When you see the impact it has on families, communities, who lose people to knife crime. It's hugely traumatic and it's worrying."

Tram crash: More pictures

Here's another couple of pictures from the scene of the tram crash at Wilford Lane earlier.

Trapped dog faced 'agonising death'

PETA has given the force a Compassionate Action Award for saving Gizmo.

"If these police officers hadn't stepped in, this little dog could have experienced an agonising death," said charity director Mimi Bekhechi.

Copyright: Nottinghamshire Police

Award for police for saving dog from hot car

Isn't it nice when you see a good deed rewarded?

Police in Nottinghamshire been given an award by animal welfare charity PETA for saving this dog from a hot car earlier this week.

Copyright: Nottinghamshire Police

Gizmo the terrier was trapped in a vehicle on Monday in Bulwell while temperatures soared to 30C.

Police smashed the window to get him out and offered his owner some "strong words of advice".

Tram moved after ambulance crash

A tram has now been moved from Wilford Lane after a crash involving an ambulance this morning.

Three people were taken to hospital after the collision

Ex-Magpie on Allardyce appointment

Former Sam Allardyce Notts County signing Mark Stallard has said: "He'll be good at getting the best out of the England players."

We don't yet know the exact circumstances of the crash on Wilford Lane between an ambulance and a tram but it's started a general debate on our Facebook page.

Chris L. Whiteman wrote: "We need to specify right of way. Ambulances usually have it when on a mission."

But Ian Lacey replied: "Ambulances don't have right of way at train level crossings as trains cannot stop in time I presume it's the same with a tram."

Copyright: BBC / Facebook

John Dragun's view however is: "Trams are a menace to traffic. Fill the lines in, get rid of them. Cheaper in the long run and save lives."  

Travellers left last night

Hayley Compton

Reporter, BBC Radio Nottingham

People said the travellers in Masfield were using bushes on the land as a public toilet.

I visited the Bull Farm GP surgery shortly after it opened at 07.30.

They didn't want to speak to me but they did say the travellers left late last night.

Cricket: Ball released from England squad

Notts bowler Jake Ball won't play for England tomorrow. 

He's been released from the squad ahead of the 2nd Test.

Police are looking for information after a pub was robbed in Wollaton.

Tram advice for passengers

Two hours to move crash ambulance

Rob Sissons

East Midlands Today Reporter

Police say they got the call at 10:18 and it took around two hours to move the damaged ambulance.

The crash happened at a traffic light-controlled road crossing on Wilford Lane, alongside the Wilford Lane tram stop.

And for those interested, the tram involved is called Mary Potter.