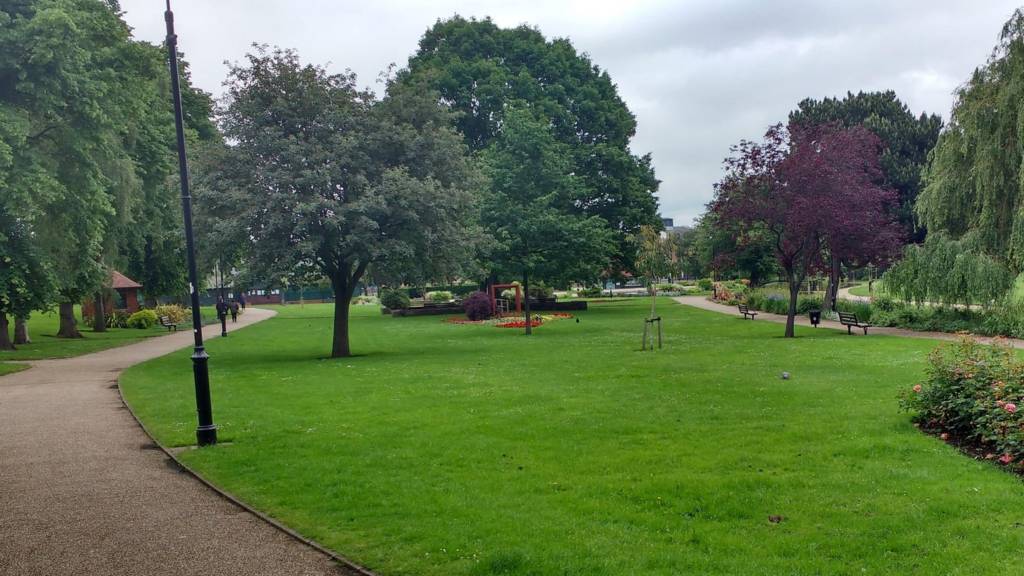 BBC Local Live: Nottinghamshire
Summary
Updates for Friday 1 July 2016
More news, sport, travel and weather from 08:00 on Monday
Our live coverage across the day

That's all for today. Live updates will be back at 08:00 on Monday.

Weather: Not the hottest day on record

Kay Crewdson

Weather presenter, BBC Look North

Cast your mind back to last year: Across the patch we got to around 32-33C on what was the hottest July 1 on record.

No such luck today – best we got was 18C.

So how's the rest of today looking? A few sunny spells but also scattered showers, some of which could be heavy and thundery, with the added risk of hail. 

Feeling cool in the fresh winds with highs of 18C (64F).

Latest headlines for Nottinghamshire

Here are today's top stories

Langar Hall owner dies after being hit by car in Menorca
Two Notts MPs have asked Michael Gove to stand down from his Tory leadership bid
An 89-year-old man has been charged with sex offences against a child under 14 at a Notts school over 50 years ago

Cricket: Rain holding off

All set at Trent Bridge for Notts v Durham. Showers cleared... phew!

Somme: Poppies in Kimberley

A very apt picture from one of our Weather Watchers of a poppy field in Kimberley today.

Clarke to Gove: 'Do us all a favour and stand down'

Today Programme

BBC Radio 4

Here's the Rushcliffe MP on why he thinks Michael Gove should stand down.

"You should have the trust of your colleagues," he said.

Somme: Nottingham pupils at memorial

Sarah Teale

Reporter, East Midlands Today

Remembering the seven former pupils from Nottingham High School who died on this day 100 years ago.

Two soldiers died later from their injuries.

Travel: A610 closed after serious crash

Sutton Domino's incident 'burglary'

Police have told us a bit more about the van that was crashed into Domino's in Sutton.

The fire service attended the scene and extinguished a blaze that had taken hold of the vehicle, which has since been recovered.

Copyright: Mansfield Chad

A Notts Police spokesman said the incident is being investigated as a burglary and they are appealing for witnesses.  

Man, 89, charged with 50-year-old sex offences

A man has been charged with historical sex offences, alleged to have taken place at a school in Nottinghamshire between October 1958 and December 1961.

Dennis Young, 89, from York, was charged on Thursday with nine counts of indecently assaulting a child aged under 14, at Skegby Hall School.

The charges all relate to the same victim.

He's set to appear at Mansfield Magistrates' Court next month.

Travel: Train barriers fault

The fault is at a level crossing in Lincoln Street near Bulwell and there are delays of 45mins.

Somme: Newark MP in France

Watch: Early morning Nottingham runners

And they're off!

A VERY early morning run in Nottingham this morning as dozens of runners tackled a 5.3km dash at 05:30...

Owl chicks found at Environment Agency

In the midst of all this political turmoil, here's a picture of a baby barn owl.

Somme: Reporter remembers fallen relative

Emily Anderson

Reporter, BBC East Midlands Today

This is my great, great uncle Harry Fellows. He was one of the last survivors of the Somme. Proud.

Weather: Thundery showers

A showery afternoon with gusty winds. 

A few of the showers will be heavy and thundery, with the added risk of hail. Feeling cool in the fresh winds.

Maximum temperature: 18C (64F).

Magpies: Murray and Vancic leave

Ronan Murray (pictured) and Filip Valencic have left Notts County by mutual consent after being given time to earn deals this summer.

Imogen Skirving: Your tributes

Tributes have been pouring in on Facebook and Twitter for the Langar Hall owner Imogen Skirving, who's died after being hit by a car in Menorca.

John Manson wrote on Facebook: "How very sad. Langar Hall was made in to a special place thanks to Imogen."

Tim Fray said: "Sad news indeed. I have some fond memories of Imo of when we used to live in Langar and from various events."

On Twitter Helen Hindley wrote: "so sad to hear this news, we had a lovely conversation with Imogen on ascot day, inspirational lady RIP x"