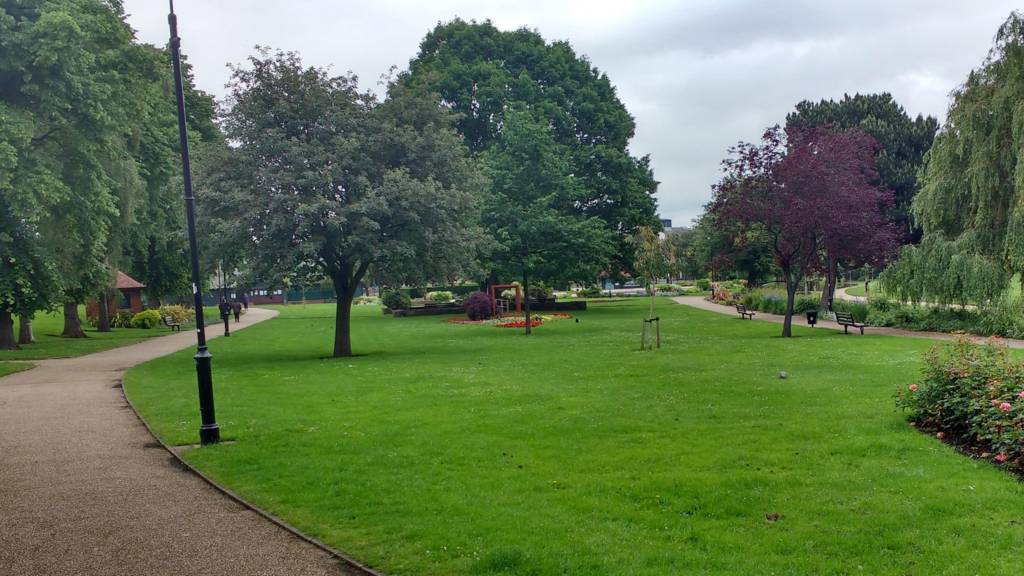 BBC Local Live: Nottinghamshire
Summary
Updates for Thursday 30 June 2016
More news, sport, travel and weather from 08:00 on Friday
Our live coverage across the day

That's all from Local Live. Join us again tomorrow.

Weather: Spots of rain this evening

Kay Crewdson

Weather presenter, BBC Look North

Weather for the rest of this last day of June...?

Cloudy, risk of a spots of rain from thicker cloud otherwise dry. 

Breeze picking up with temps around 18C (64F).  

Latest headlines for Nottinghamshire

Here are the final set of headlines for today:

Two Conservative MPs have come out in favour of Theresa May for the next party leader and PM
Incidents of modern slavery, like one in Nottingham for which two people were jailed, are on the rise
Tennis: Nottingham's Dan Evans will face Roger Federer after winning in straight sets at Wimbledon

Your pictures: Moody sunsets

Some lovely, colourful, moody sunsets last night.

Our Weather Watchers noticed. Here's Bottesford...

And Long Bennington...

Copyright: Joe Braithwaite

Forest: Changes to Championship schedule

No surprise, but both Forest v Derby matches are both to kick-off at 13:00 next season.

There have been two further amendments to next season's schedule. 

The home game against Birmingham City has been brought forward to Friday 14 October and the home game against Blackburn Rovers has been brought forward to Good Friday. More details here.

Soubry: 'We've had enough of these boys messing about'

The World at One

BBC Radio 4

The Broxtowe MP has had her say on the situation following Boris Johnson ruling himself out of the race to be Tory leader and PM...

Earlier she came out in favour of Theresa May.

Lady Pies: Two new signings

Notts County Ladies have signed England midfielder Jade Moore (pictured) until the end of the season.

Fellow England midfielder Jo Potter also joins Notts Ladies until the end of the season.

Robin of Sherwood: 'Golden' viewing

You've been having your say on Facebook about the news that the cast of cult show Robin of Sherwood are reuniting for an audio play.

Richard Ryley-Beardsall wrote: "Great theme tune from Clannad.Golden Saturday evening viewing from the 80's"

Suzanne Vardy admitted: she "totally had a crush" on Michael Praed, who played Robin in the first and second series!

Modern slavery 'increases four-fold'

You might remember an awful court case from December in which a man and a woman were jailed for forcing a trafficked woman to sleep in a "duck pen" on a housing estate in Nottingham.

Gavin Pascoe and Vicki Jepson (pictured) used beatings and threats to force the 24-year-old, who had learning difficulties, to cook and clean for them and look after their children.

Copyright: Nottinghamshire Police

Well now, the Salvation Army, which helps victims of modern slavery, says it has seen a four-fold increase in referrals since 2012.

Read more from East Midlands Today reporter Jeremy Ball here.

Tennis: Facing Federer will be 'amazing experience'

Nottingham's Dan Evans will face Roger Federer in the third round at Wimbledon after beating Ukrainian 30th seed Alexandr Dolgopolov.

Take a look at the five best shots from today's match:

He said it will be an "amazing experience" to face the former world number one.

"I have to put to the back of my mind that he is one of the best players ever to play the game," he said.

Travel: Delays after A610 crash

The accident's been cleared but there's a lot of congestion in the area.

Mann 'abused' following inquiry

But he claims he was abused by members of Momentum, the left-wing pressure group that supports Jeremy Corbyn.

Mann welcomes anti-Semitism inquiry

Sherwood MP 'backing May'

As has Mark Spencer, who's told the Newark Advertiser, that Theresa May provides a "safe pair of hands".

Broxtowe MP supports May for PM

Anna Soubry comes out in support of Theresa May for the Tory leader job...

Weather: Rainy and breezy

Sunny spells and a few showers this afternoon.  A breezy southwesterly wind.

Maximum temperature: 18 Deg C (64 Deg F).

Strike action could close schools

Chamber fears referendum 'excuse to defer decision'

Chris Doidge

BBC Radio Derby political reporter

East Midlands Chamber says delay in government's airport decision will leave businesses here "frustrated and extremely disappointed".  

"We hope that this isn't the beginning of a trend where the outcome of the EU Referendum is used as an excuse to defer decisions," it's said.