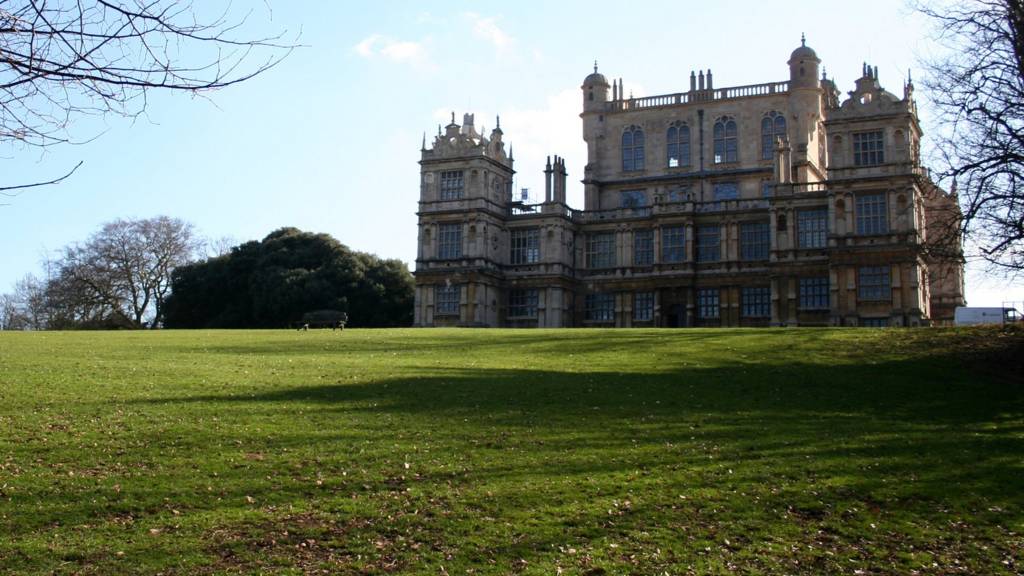 BBC Local Live: Nottinghamshire
Summary
Updates for Tuesday 10 May 2016
News, sport, travel and weather updates resume at 08:00 Wednesday
Our live coverage across the day

That's all from Local Live today. Join us again tomorrow.

The risk of thundery showers continues into the evening, with a greater risk over higher ground. 

There will be further rain through most of the night, with perhaps some mist or fog patches forming in some areas.

Minimum temperature: 11C (52F).

Magpies: Bookies' favourites for manager job

Notts addresses in Panama Papers

Bassetlaw problems: 'Shortage of junior medics'

Alex Smith

BBC News Online

More now on the news that emergency surgery has been suspended at Bassetlaw Hospital in Worksop.

David Purdue, from the local NHS trust has said it's down to a "shortfall of junior medical staff".

Patients are being transferred to Doncaster Royal Infirmary - almost 20 miles away.

Health Secretary Jeremy Hunt has been urged to solve the dispute over a new contract for junior doctors in England.

MP to meet minister over EMAS report

Travel: Bestwood lights out

Pub fight may have been 'pre-arranged'

The fight broke out at the Major Oak pub in Pelham Street, Nottingham.

Chief Supt Mark Holland said the pub was busy with people enjoying a night out who "suddenly found themselves in the midst of a terrifying situation".

"One of the lines of enquiry we are looking at is that this was a pre-arranged fight and not a spontaneous coming together of rival groups. It is only by sheer good fortune that no-one was seriously injured," he said.

He said last week three Notts County fans were dealt with at court for the disorder that occurred in the recent game at Mansfield Town. Two received bans from all football grounds in the country for three years.

Travel: Canning Circus police incident

Dave Bracegirdle

BBC Radio Nottingham commentator

Play has been called off for the day. 

Didn't really have a chance, drizzle and bad light hanging around. Try again tomorrow.  

Travel: Sherwood Forest flooding

17 arrests after Forest v Notts mass pub brawl

Seventeen men have been arrested on suspicion of violent disorder after a fight between Forest and Notts County fans at a pub on Saturday 19 March.

The arrests were made today in Arnold, Aspley, Beeston, Bulwell, Carlton, Cinderhill, Clifton, Strelley, Top Valley, Derby, Ilkeston and South Normanton.

Eleven Forest supporters and six Notts County fans, aged between 19 and 28, are being held in separate custody suites across the county.

CCTV images released after OAP robbed

Here's a still of the women police want to speak to after a 90-year-old woman had her bank card stolen.

Copyright: Derbyshire Police

One of the women is shown in the branch of Barclays where the victim initially drew money out. 

The second and third are shown catching the same bus as the victim and alighting at the same stop in Sandiacre.  

Woman, 90, has bank card stolen

Police have released CCTV footage of three women they want to speak to after a 90-year-old woman had her bank card stolen.

She had drawn cash out from a Barclays cash machine in High Street, Nottingham, before heading home on the bus to Sandiacre on 3 March.

As she neared her house, two women approached her and asked for directions, showing her a map.

A number of suspicious transactions were later spotted on her account by Barclays staff and after they phoned the victim to check, it emerged her bank card had been stolen.

There's one lane blocked and slow traffic on the A46 northbound in East Stoke, between School Lane and Main Street, because of an accident.

Travel: M1 debris in road

One lane of the A52 is blocked eastbound between Victoria Avenue in Risley and Nottingham Road, Stapleford, because of an accident.

Power back on in Stapleford

Electricity has been restored to 34 properties, Western Power Distriubtion has said.

Bassetlaw problems 'down to government failure'

Since 30 April, patients needing emergency surgery have been transferred to Doncaster Royal Infirmary because of staff shortages at Bassetlaw.

Concerns have been raised in the Commons about it with Shadow Health Secretary, Heidi Alexander (pictured), accusing the government of dealing with the symptoms, rather than the causes, of high agency pay for nursing staff.

Health Secretary Jeremy Hunt said: "Two thirds of trusts have reported savings and the price paid for agency nurses is 10% lower than it was in October."

A total of 34 properties are still without power, according to Western Power Distribution.