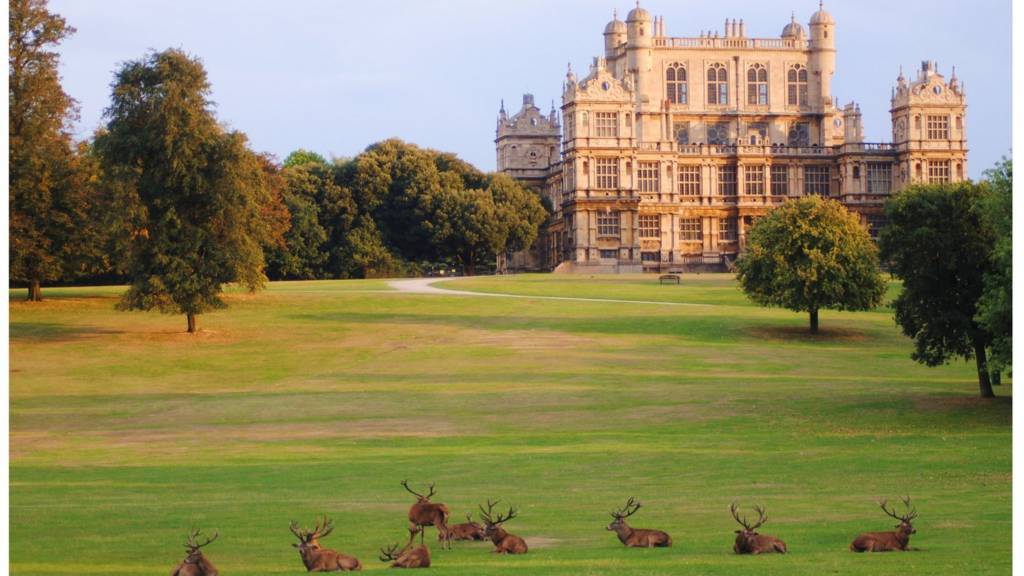 BBC Local Live: Nottinghamshire
Summary
Updates for Nottinghamshire on Monday 14 March 2016
Our live coverage across the day

Our live updates have now ended and will return tomorrow at 08:00. 

Man charged with Forest Rec attempted rape

Analysis: Who next for Nottingham Forest?

Owen Phillips

BBC Sport Online

Perhaps the most sensible - if not necessarily most appealing option - to many supporters at this stage is Burton Albion's former Forest striker Nigel Clough, the son of legendary boss Brian.  

Copyright: Epsilon/Getty Images

Nigel Pearson, the Nottingham-born former Leicester City manager, is also being linked, and Billy Davies is available again.

Of course, Jose Mourinho is also free - but a more realistic appointment, with a connection to the ex-Chelsea boss, might be Middlesbrough's Aitor Karanka.

The Spaniard, who worked with Mourinho at Real Madrid, is considering his future at Boro and there are strong rumours that Al Hasawi favours a foreign boss, with ex-Chelsea defender Dan Petrescu having been linked when the role has previously been available.

Weather: Dry but misty night across Nottinghamshire

Kaye Forster

East Midlands Today weather presenter

Staying dry and clear for the rest of the day and into the early part of the evening.

The cloud will increase overnight and it will turn fairly misty too but it will stay dry. 

Lows of 3C (37F).

Rushcliffe Flies the Flag for Commonwealth Day

Latest headlines for Nottinghamshire

Calum McKenzie

BBC Local Live

Here's what's happening in Nottinghamshire: 

Nottingham Forest's Andy Reid is handed a coaching role to assist Paul Williams
A man is charged with attempted rape after an incident at the Forest Recreation Ground 
An extra 1,000 school places are set to be created in a £10m scheme in Nottinghamshire

Railway cable theft causes travel misery

Calum McKenzie

BBC Local Live

Ex-England goalkeeper questions 'running' of Forest

Calum McKenzie

BBC Local Live

Former England goalkeeper Ray Clemence tweets...

Important to maintain officers on the street, ex-inspector says

Calum McKenzie

BBC Local Live

A retired Nottinghamshire Police Chief Inspector has said it is important that the force maintains "bobbies on the beat."

Barry Harper, who served in the force for 30 years, said: "For a while now, Nottinghamshire Police, certainly in my time, have been very top heavy." 

"I think it's the best way to make reductions by taking top ranks out and maintaining the police officers doing the work on the ground." 

Andy Reid and Chris Cohen face the media after Freedman exit

Calum McKenzie

BBC Local Live

Being put forward for today's Forest press conference strikes me as a bit of a hospital pass. 

Did they pick straws do you think? 

Reid: Back us and lets see where we can go

Calum McKenzie

BBC Local Live

Here's a little bit more from Andy Reid on the current managerial situation at Nottingham Forest. 

"(Fawaz) has said that Paul is in charge until the summer (but) there is a possibility that somebody else might come in to help out" he said. 

"I would urge people to get behind the chairman, the manager and the team and see where that takes us."

Man charged with Recreation Ground attempted rape

Rebecca Dickson

BBC Radio Nottingham reporter

A 24-year-old man's been charged with attempting to rape a woman at the Forest Recreation Ground in the early hours of Sunday morning.

Fatsum Yowhanes from Springhead Court in Nottingham, appeared in court this morning and has been remanded in custody.

Cohen: We've let Dougie down

Calum McKenzie

BBC Local Live

Andy Reid and Chris Cohen have been facing the press ahead of tomorrow's game at Hull City. 

Cohen said: "We haven't been good enough and we feel that we've let Dougie down. We've apologised to Fawaz for that."  

Andy Reid to help Paul Williams

Calum McKenzie

BBC Local Live

Nottingham Forest owner Fawaz Al Hasawi tweets...

Freedman sacking raises questions about Premier League ambitions

Calum McKenzie

BBC Local Live

Steve Wright, owner of Forest fans website Mist Rolling in from the Trent, has said the sacking Dougie Freedman means fans are questioning Fawaz Al Hasawi's ability to bring back Premier League football.  

"I don't think anyone questions his desire," Wright said.

"He has put an awful lot of money into the club, but after four years of constantly changing things around and the decreasing results on the pitch and worsening situation in terms of finances, I don't think he has given us anything to believe in terms of having confidence and decision-making." 

World Cup winner heading to the City Ground?

Calum McKenzie

BBC Local Live

Former Forest striker Stan Collymore tweets...

'No safety risk' from planned policing revamp

Calum McKenzie

BBC Local Live

Nottinghamshire's chief constable says changes to policing in the city won't compromise safety. 

"When I came to Nottingham we weren't allowed to talk about gangs in the city because it was bad for the reputation - despite the fact people were shooting each other," Chris Eyre said. 

"I forced through those changes so we don't have those problems - I'm not putting that at risk."

Freedman deserves respect for his work at Nottingham Forest

Warning over plans to axe police division

Calum McKenzie

BBC Local Live

Plans to scrap the Nottingham City police division could mean a return to crime levels of the past, according to city council leader Jon Collins. 

The chief constable of Nottinghamshire Police, Chris Eyre, says the restructuring will save money and keep communities safe.

Your comments: Next permanent Forest manager

Calum McKenzie

BBC Local Live

You been enjoying speculating about the next permanent Forest manager on the BBC Radio Nottingham Facebook page. 

Debra Morley writes: "Nottingham born Nigel Pearson. Don't judge him from how he comes over in a post match interview, he is very passionate about the game. 

"He just shows his annoyance when asked silly questions by reporters!"