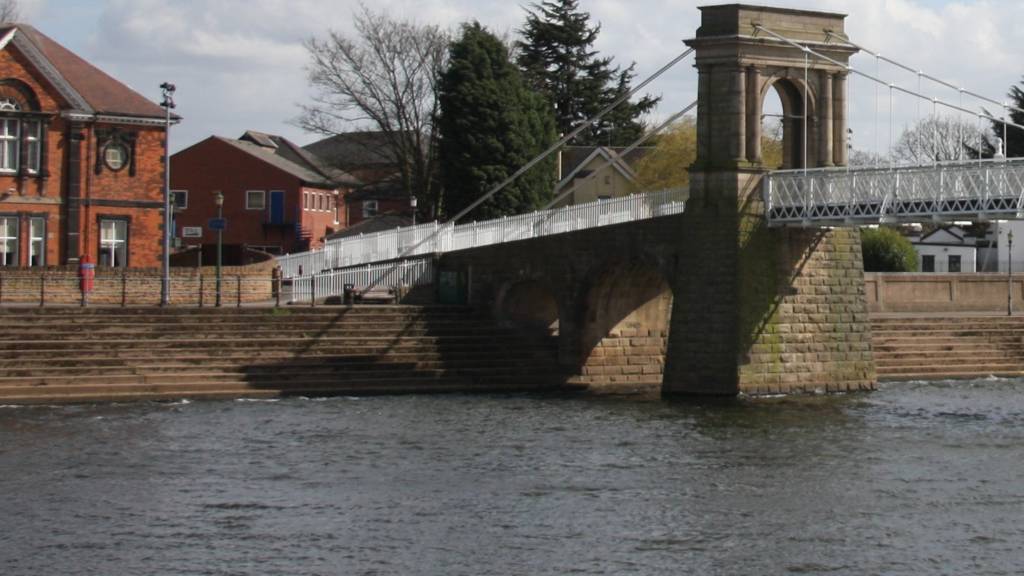 BBC Local Live: Nottinghamshire
Summary
Updates for Nottinghamshire on Wednesday 9 March 2016
News, sport, weather and travel updates resume at 08:00 Thursday
Our live coverage across the day

That's all from Local Live. Join us again tomorrow.    

Weather: Rain easing overnight

Anna Church

Weather Presenter, BBC East Midlands Today

Remaining cloudy this evening and during the night with further outbreaks of rain which will gradually ease by dawn. 

Temperatures should stay above freezing. Min 4C (39F).

Ex-Forest boss looks back

Former Forest manager Billy Davies takes a light-hearted look at his time as a football manager, with big moments and spats with fellow coaches.

Panthers aiming for League title

The Nottingham Panthers are away to Coventry as their bid for an Elite League title continues tonight. 

They're six points off the top with two games in hand and only six games to go.

Chubby Brown: More of your views

Over on Twitter, you've been having your say about the cancelled Roy Chubby Brown show in Kirkby.

Basseltaw to vote on Sheffield devo

Peter Saull

BBC Radio Nottingham Political Reporter

Councillors on Basselaw District Council will vote next Thursday on plans to join the Sheffield City region devolution deal.

Forest: Advisor 'leaves club'

We understand Adrian Bevington, who had been part-time advisor at Forest, hasn't been at the club for few weeks.

Bevington was a former comms director at the FA and was advising the club's owner. 

It's not clear why he's left Forest at the moment.  

You've been having your say on our Facebook page about Ashfield District Council's decision to cancel a Roy Chubby Brown gig at the Festival Hall.

Steven Pires Allsop wrote: "it's their loss great performer if u don't like his content you don't buy a ticket it's that simple." 

And Karen Hunt said: "Roy Chubby Brown has been known for 25+yrs as being inappropriate. So why book him in the 1st place to go and cancell?"  

Forest: Worrall Dagenham loan extended

Forest defender Joe Worrall extends loan spell at Dagenham & Redbridge. 

He'll now stay until 5 April.

Chubby Brown: Council becoming a 'nanny state'

The leader of the opposition on Ashfield District Council said the decision to ban Roy Chubby Brown from its venue was "ridiculous".

"I think it's [the council] become a bit of a nanny state," he said.

"We all know what he does, we all know the kind of thing he does, we as a council shouldn't be running people's lives."

Chubby Brown due to play Mansfield

The risque comedian is performing in Mansfield this month - just five miles away from the Kirkby venue where he's been banned from performing.

Copyright: Mansfield Town FC Commercial

The council said he's "quite able to perform in a non-council venue in Ashfield". 

Pip Watts

Reporter, BBC Radio Nottingham

Five casualties are being treated at the scene of a two-car crash on the A612, near Upton, police have told me.

The road is closed between the A617 and Hockerton Road.

Charlie Slater

BBC Weather presenter

There's a yellow warning in force for rain across the East Midlands, valid until 15:00. Standing water, spray and localised flooding all likely.

Rain continuing for a time this afternoon, however it won't be quite as persistent as this morning with showers on and off becoming the theme. Highs of 6C (43F).

Travel: A612 closed after crash

Roy Chubby Brown 'not appropriate' for Kirkby venue

Ashfield Council has confirmed it cancelled a booking for Roy Chubby Brown at its Festival Hall in Kirkby.

In a statement it said it "does not feel that the booking was appropriate for a council venue and not one that it wished to be associated with".

The statement added that cancelling the event has "not cost the council anything, nor would it have gained financially from the event". 

The booking was cancelled prior to event tickets being put on sale.

Chubby Brown decision 'against council's ethics'

We've not heard from Ashfield District Council about why it's apparently cancelled a gig by Roy Chubby Brown in October at a venue it owns in Kirkby.

But local councillor Tom Hollis said the council had ruled his risque jokes are "against the council's ethics".

"Surely people who buy a ticket to see him are fully aware of the performance he gives," he wrote on Facebook.

"For Ashfield Council to bar a well known performer from coming to our area is simply crazy, particularly when the council needs all the money it can get....I say have some common sense!"

Chubby Brown show pulled in Kirkby

A show by controversial comedian Roy Chubby Brown has been cancelled by Ashfield District Council.

He was due to play at Festival Hall in Kirkby-in-Ashfield but the venue said the authority had pulled the plug.

Independent councillor Tom Hollis said, on Facebook, the decision was "crazy".

A1 crash: Southbound side opens

Snooker: Holt knocks O'Sullivan out of World Grand Prix

Nottingham snooker player Michael Holt is celebrating a 4-3 win over Ronnie O'Sullivan in the first round of the World Grand Prix in Wales.