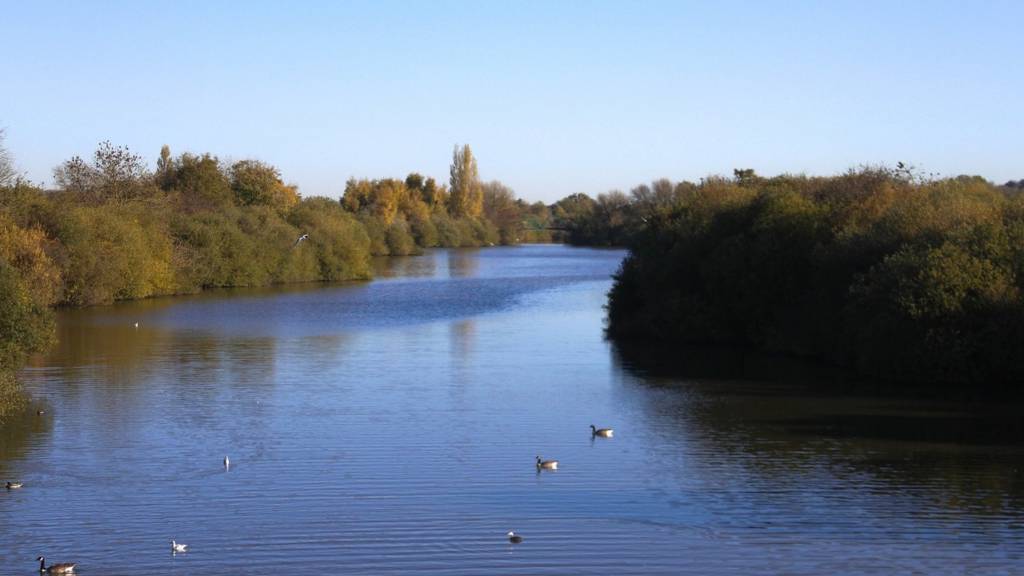 BBC Local Live: Nottinghamshire
Summary
Updates for Monday 7 March 2016
News, sport, travel and weather updates resume at 08:00 Tuesday
Our live coverage across the day

That's all from Local Live today. Join us again tomorrow.

Weather: Clear with widespread frost

Tonight will be mostly clear and dry with showers easing, and cold with a widespread frost developing.

Minimum temperature -2C (28F).

St Ann's sex traffickers forced women into prostitution

Ex-Forest defender reveals battle with alcoholism

Former England, Nottingham Forest and Derby defender Gary Charles reveals how alcoholism affected his career.

Pair jailed for modern slavery

Two Hungarian nationals have become the first people in the East Midlands to be tried under new Modern Slavery Act legislation.

Ivan Vinter and Maria Gaspar have been jailed for eight and six years respectively for forcing a woman into prostitution while she was kept at properties in Nottingham in August and September last year

They sold another Hungarian woman to a man for a sham marriage in London.

Copyright: Nottinghamshire Police

The Nottingham woman was forced to have sex with men and had her identity documents taken from her.

The woman in London managed to escape back to Hungary where she contacted UK police.

Another man Shomsu Miah, of Forest Fields, has admitted colluding with Vinter and Gaspar but will be sentenced at a later date.

Panthers cup hero named in GB Ice Hockey squad

Owen Bradley

BBC Radio Nottingham Panthers reporter

Great to see so many Panthers in there, including yesterday's Challenge Cup hero Evan Mosey.

Unexplained death in Bottesford

Ex-social worker 'targeted vulnerable children'

Jeremy Ball

Social affairs correspondent, BBC East Midlands Today

More now on the former social worker who has gone on trial accused of historical sex attacks on children at a Nottingham residential home.

Andris Logins denied a string of rapes and indecent assaults against two girls and a boy he was caring for. He's also charged with cruelty to another boy.

The prosecution says the 57-year-old used his position at the Beechwood children's home to target vulnerable children.

They were too afraid to complain because the home's regime was so brutal, the court heard.

Budget meeting: Tax rise down to 'financial mismanagement'

Peter Saull

BBC Radio Nottingham Political Reporter

Tory leader Georgina Culley says Labour's 3.95% council tax rise is unnecessary.

She blames "financial mismanagement and profligate spending" by Labour-led Nottingham City Council.

Pedestrian dies after Cuckney crash

A pedestrian has died in hospital this afternoon after a crash near Warsop on Friday, police have said.

The 25-year-old man was hit by a Jaguar at the junction of Budby Road and the A60 in Cuckney at about 18:30.

He was taken to QMC but died just after 13:00 today.

Councillor lied about Indian call centre

Peter Saull

BBC Radio Nottingham Political Reporter

Nottingham city councillors are about to start debating the 2016/17 budget.

They're expected to put council tax up by 3.95% in order to find savings of £20.5m.

Lively council meeting kicks off

BBC Radio Nottingham's political reporter tweets...

Police hunt teen 'slasher'

Police have released an image of a teenager they'd like to trace who slashed a man across the face with a weapon in Kirkby.

The teen and another person approached the victim in New Line Road on 18 January, police said.

Copyright: Nottinghamshire Police

He received slash injuries to his face.

The main offender, pictured, was around 15 to 17 years old and of "scrawny build".

Firefighters rescued three people from a crash between Mansfield and Sutton yesterday.

They had to cut passengers out of the vehicles after the crash on the A617 at about 15:40.

John Mills, from Notts Fire and Rescye said both cars' airbags had deployed and passengers had been wearing seatbelts, which had increased their chances of survival.  

Missing Farnsfield man found

A man who went missing from Chesterfield Hospital last week has been found safe in Stockport.

Nottinghamshire Police put out an appeal on Tuesday because they were concerned for 53-year-old Kevin Holmes' safety.