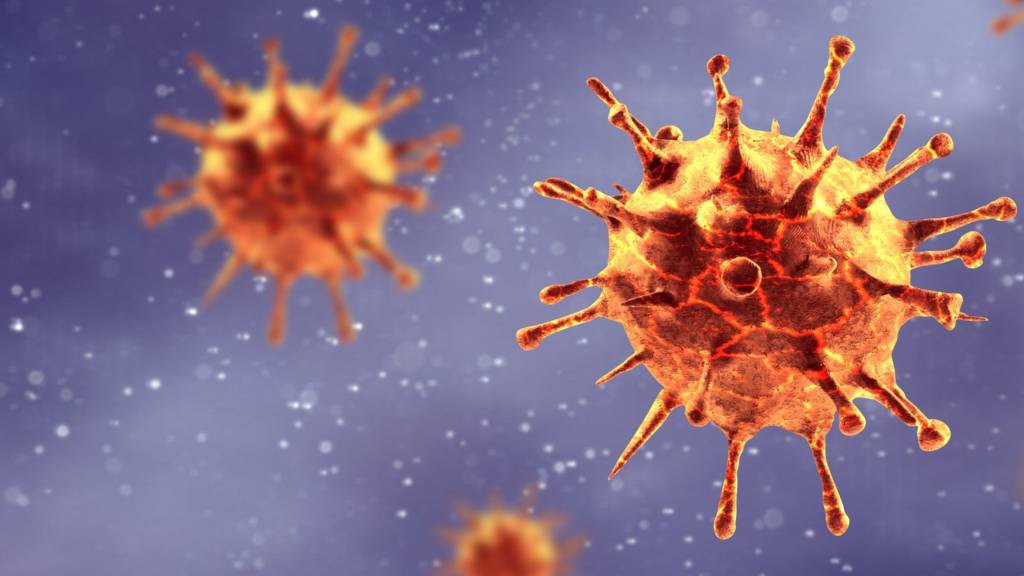 Live updates as they happened

Thanks for joining us - our live updates have finished for Tuesday.

Join us again tomorrow when we'll have a new page running from 08:00.

Check your local county news index.

100 more Covid-19 deaths in East of England

A further 100 people have died with Covid-19 in the BBC East region in the past day, bringing the total number of deaths of those with the virus in the region's hospitals to 1,963.

Key workers get Easter egg boost for service

Bin crews in West Suffolk received 200 Easter eggs as thanks for their continuing work during the coronavirus pandemic.

They were among a range of key workers who shared 500 eggs donated through NHS Supply Chain based in Bury St Edmunds.

Copyright: West Suffolk Council

Child minder Tara Chandler said: "It is the key workers who are allowing life to go on, and we wanted to recognise that.

"A friend of mine who works for the NHS Supply Chain asked if I could help to distribute some extra Easter eggs that had been kindly donated.

"I got in touch with West Suffolk Council and the local NHS doctors' surgeries and pharmacies and the wider Bury St Edmunds community and delivered the eggs over three days."

We all need to 'stand by each other'

The man behind a song featuring 150 choir singers has said he underestimated how much work it would be putting it together.

The Buskerteers Choir, which meets across Essex, recorded their individual parts on their phones during lockdown, before Andrew Small edited it together in a video.

Their version of Stand By Me has raised nearly £24,000 for NHS charities.

"At a time like this we need to all stand by each other and support each other, its a really important message", he said.

Nurse to run replacement London Marathon on treadmill

Craig Lewis

BBC News Online

A nurse who had planned to run the London Marathon is aiming to stay at home and complete the gruelling 26.2 mile distance on a treadmill instead.

This Sunday thousands of runners should have been taking part in the event, which has been postponed due to the coronavirus crisis.

One of them is advanced nurse practitioner, Stephanie Shea, who works at Northampton General Hospital and is fundraising for Northamptonshire Health Charity.

On her JustGiving page she said: "I see every day the incredible care my colleagues give patients and relatives.

"This is still very much the case despite the unprecedented circumstances we are currently facing and we continue to keep the people of Northampton safe by providing the best possible care."

Instead of travelling to London, she will be running the race on her treadmill, starting at 10:00 on Sunday.

Air ambulance 'needs £50k for PPE'

The Essex and Herts Air Ambulance Trust says it needs to raise £50,000 for personal protective equipment (PPE).

The charity has started an appeal to raise the funds to keep its crew safe and enable them to deliver a "life-saving helicopter medical service".

As well as attending road accidents and medical emergencies, the Trust has also been transferring patients between hospitals "to relieve pressure on the NHS".

The charity said the money would provide its crew members with six months worth of PPE.

What the papers are saying Northamptonshire

A private hospital near Kettering has made its entire capacity and all staff available to KGH to help with its response to Covid-19, the Northamptonshire Telegraph reports
The Northamptonshire Chronicle details how the Polish ambassador to the UK paid tribute to the Northampton hospital worker who died after contracting coronavirus
Northamptonshire's firefighters are on stand-by to assist "under-pressure" ambulance service, the Daventry Express reports

Dumped building waste suspected of polluting stream

Local Democracy Reporting Service

Building waste dumped in a ditch has blocked a stream and leaked foam, leading to calls for council tips to be re-opened.

Leona Bursnell, who found the waste in Felthorpe in Norfolk, said: "It must be polluting the water."

She said the local council, Broadland, had been informed but a spokesman said because it was on private land neither it nor the Broads Authority could remove it.

Image caption: Some councils report a rise in fly-tipping - which led to this road being blocked in Hampshire

Dave Thomas, councillor for Horsford and Felthorpe, said: "I imagine there's probably more fly-tipping than being reported. There's more happening out there, in my view."

Reports of a lorry load of waste being illegally fly-tipped in Thetford woodlands has prompted calls for councils to reopen refuse centres closed because of the coronavirus pandemic.

But Breckland Council said the waste would not have been accepted at a tip.

Several district councils are experiencing significant falls in fly-tipping:

Broadland down 27%
North Norfolk down 33%
South Norfolk down 45%
Breckland down 50%
West Norfolk fall of between 14-22% since January

Norwich City and Great Yarmouth councils did not respond with their data, and both saw an increase, according to Norfolk County Council.

Patient undergoes surgery after recovering from Covid-19

A patient who was operated on after contracting Covid-19 has been discharged from hospital.

Copyright: Royal Papworth Hospital

Carole Pankhurst (pictured far right) is recovering, after leaving Royal Papworth in Cambridge.

The 68-year-old former carer underwent an aortic valve replacement, but only after her surgery was delayed when it was discovered she was suffering from coronavirus.

"I had a bad tickly cough but other than that I felt OK," she said.

"I was more scared after waking up from my operation, but my brother-in-law has had the same surgery so I kind of knew what to expect beforehand."

Catherine Sudarshan, consultant surgeon, said: "The credit goes to her determination, her positive attitude as well as all the staff who did a sterling job, as always, in looking after her following her surgery."

Maths games for children sees 'massive upsurge'

A free computer game that helps children learn their times tables has seen a "massive upsurge in users" since schools closed.

Maths Circle Ltd, based in Ampthill in Bedfordshire, employs seven people and came up with the games to try to improve children's maths.

Before closures were put in place, it was being used by 15,000 schools, but that number has increased by over 3,000.

Bruno Reddy, chief executive and founder, said: "We're proud to be helping the teachers and serving parents and kids during this really difficult time."

The company has also been awarded the Queen's Awards for Enterprise.

Fire service says 'thanks for your kindness'

The delivery of 30 hot meals from Shri Guru Ravidass Sangat has been met with a massive thumbs-up from firefighters in Luton.

Crews said there were very grateful to have received 30 hot vegetarian meals.

Cemeteries re-open under social distancing rules

Cemeteries in north east Essex are being re-opened for visitors after being closed by the council following government guidance on social distancing.

Visitors to graves are still being reminded of the importance of handwashing especially after touching communal surfaces such as entrance gates, a Tendring District Council spokesman said.

Copyright: JThomas/Geograph

Image caption: The playground at the Columbine Centre in Walton-on-the-Naze is still closed

The crematorium at Weeley remains closed except for mourners attending services and guests are limited to immediate family only.

Parks around the district have remained open throughout the lockdown, but play areas within them remain off-limits.

Council car parks remain closed, with the exception of Clacton High Street which can be used by shoppers buying essential goods.

Council leader Neil Stock said: "We understand that being able to visit a loved one's grave or memorial is very important to people, and it had been a difficult decision to close our cemeteries as we balanced this need and the public health challenge we are currently facing."

Watch: York school's Lego film tribute to Capt Tom Moore

A school in York's created an animated tribute to Capt Tom Moore, who's raised more than £27m for the NHS by walking laps of his garden with a walking frame.

Westfield Primary School put together the film based on the exploits of West Yorkshire-born Capt Tom after a virtual assembly which spoke about the capacity for resilience.

The school says: "Capt Tom is the epitome of resilience in his approach to life which has brought hope to so many and so we made the animation to say thanks."

Capt Tom who now lives in in Marston Moretaine, Bedfordshire, responded to the school by saying: "Thanks for my amazing Lego animation."

He's since shared the film on social media which has now been seen by more than 25,000 people:

Brain injury charity goes virtual

A charity that helps people with brain injuries has gone virtual after changing its in-person sessions to phone or video calls.

Headway Cambridgeshire said its specialist team of rehabilitation workers, co-ordinators and personal trainers are adapting how they work.

"We know that people with a brain injury and their families need us now more than ever," a spokesman said.

"We hope that over the coming weeks, these services help our clients stay as connected, active and well as possible."

'Challenge' to get theatre up and running again

Copyright: Norwich Theatre Royal

A theatre has said it is still booking shows for the future, a month after it had to close.

The box office team at the Norwich Theatre Royal has had to deal with 60 shows being cancelled, which equates to 60,000 tickets, and 15,000 bookings.

Stephen Crocker, chief executive, said: "Over the next few weeks we will be putting some new shows on sale well into 2021.

"We are going to be back, we are working hard to be back, but it's a huge challenge for us."

Its workforce has gone from more than 400 staff and volunteers, to just 26.

What the papers are saying about Covid-19 in Norfolk

Norwich chefs Bradley Trent and Emily Holdcroft have teamed up to launch a new business delivering fresh and healthy food to front line workers and homes, the Eastern Daily Press reports
An Attleborough garage, that stepped forward to repair NHS worker Marina Patchett's Mini for free, found its engine needed replacing, the Norwich Evening News reports
Almost 2,000 West Norfolk businesses have benefited from £23m in grants to tide them over the coronavirus epidemic, the local council has told the Lynn News

Two arrests after 'despicable' bike thefts from hospital staff

Copyright: East and North Herfordshire NHS Trust

Two people have been arrested following the "despicable" theft of pedal bikes from a hospital.

Hertfordshire Police said a 34-year-old man and a 33-year-old woman from Stevenage were arrested in connection with the thefts at the town's Lister Hospital.

Police said they had received four reports of bikes being stolen from staff since 15 April.

PCSO Ron Treadwell said: "Stealing a bike in itself is bad enough, but to steal from an NHS worker in these difficult times is truly despicable."