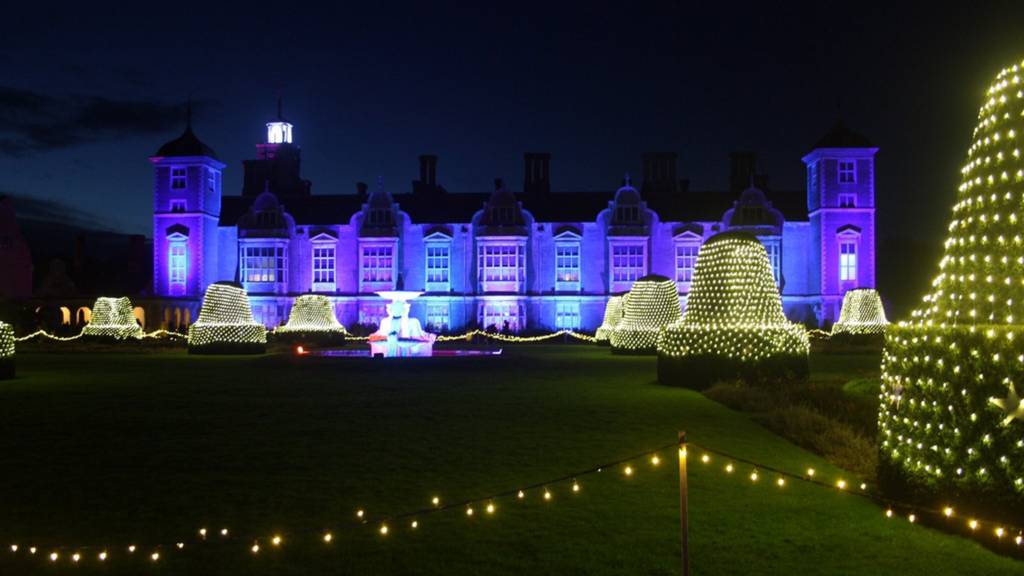 Britvic closure 'body-blow' for city

Andrew Sinclair

BBC Look East political correspondent

Clive Lewis, the Labour MP for Norwich South, said news of the Britvic site closure was a "body-blow" for the city.

"My thoughts are with the 242 members of staff who've had that uncertainty hanging over them, who've now been told that they'll be out of a job. Merry Christmas to them. I'm gutted for them", he said.

"I know the staff and unions fought tooth and nail to try to hold onto their jobs."

The MP also attacked the consultation process, saying many staff felt it had been a "...paper exercise only; they didn't feel the company went into it with an open mind".

Mr Lewis said he hoped it would still be possible to persuade Unilever to keep open the Colman's factory. He said if that was to close as well the city could lose a total of between 800 and 1,000 jobs .

MP: Britvic closure 'depressing'

Andrew Sinclair

BBC Look East political correspondent

The Norwich North MP Chloe Smith says the confirmed closure of the Britvic factory is depressing news coming so close to Christmas.

"I have been talking to the government about this and there is a package of support in place for those who lose their jobs which will now kick in," she said

"The big thing we must do now is to try to persuade Unilever to keep open their part of the site."

Ms Smith has held several meetings with business secretary Greg Clark since the company first announced its plans to close back in September

Three crewmen stranded in Great Yarmouth to return to India

Three crew men stranded in Great Yarmouth since February due to a long-running shipping wrangle are set to return home to India tomorrow.

The India-owned Malaviya Twenty has been detained in Great Yarmouth docks since it arrived in June 2016.

It originally had a crew of 12 but these were relieved in February and now there are seven aboard, including a captain.

Port chaplain and welfare officer, the Revd Peter Paine, of the Great Yarmouth Seafarers' Centre, said: "One of of the three going home is desperate to get home as his father is dangerously ill with cancer."

He said he was collecting for Christmas presents for the four remaining crew members.

James Parker, 16, was told he could not return to City College Norwich after just one week.

Beaton is first winner at PDC World Darts

Chris Goreham

BBC Radio Norfolk sport

North Walsham's Steve Beaton became the first man through to the second round of the PDC World Darts.

He beat Willie O'Connor 3-1 on the opening night of the tournament at Alexandra Palace.

Beaton won the BDO title in 1996 and insists he can't be ruled out of the running this year.

"I turned it on in the fourth set and I thought 'You're not going to beat me' and if I can combine all that in one game, it's mine to give away, really."

Severe accident: A47 Norfolk westbound

BBC News Travel

A47 Norfolk westbound severe accident, between A11 Newmarket Road and B1108 Watton Road.

A47 Norfolk - A47 in Little Melton closed and heavy traffic westbound between Thickthorn Roundabout and the B1108 Watton Road junction, because of an accident.

To report traffic and travel incidents dial 0330 123 0184 at any time

Norfolk Police officers chase stolen Range Rover

Two emergency vehicles were damaged and a stinger was deployed as police officers chased a stolen Range Rover across the Norfolk Broads.

The car was stolen from the petrol station in Stalham after its driver, a man aged in his 20s who was meeting a friend there, was threatened early this morning.

It was driven about 18 miles from the Broads village to Gapton Hall roundabout near Great Yarmouth, before the stinger was used and the vehicle came to a stop.

Four people have been arrested, a Norfolk Police spokesman said.

River Island to move out of Great Yarmouth town centre

Andrew Turner

BBC Radio Norfolk

Another major retailer in Great Yarmouth has confirmed it intends to relocate out of the town centre.

River Island said it plans to move from its King Street store to Gapton Hall Retail Park.

It follows in the footsteps of Marks & Spencer which moved out almost three years ago.

A River Island spokeswoman said the planned relocation will happen in March, although the agreement is yet to be signed by the firm's property team.

She added: "I presume all staff will relocate to the new unit when complete and won't have an effect on redundancies."