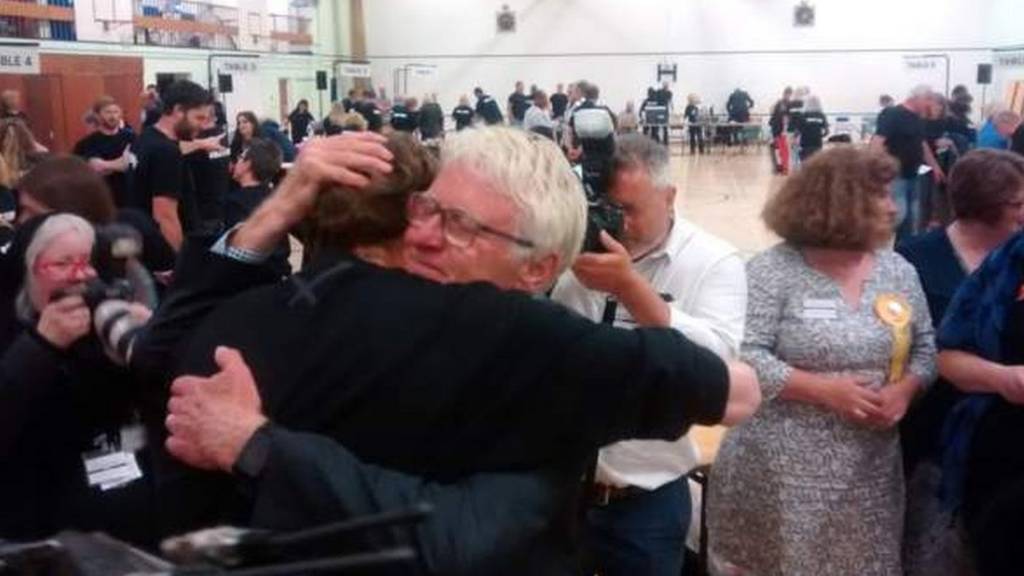 Election reaction and other live updates
Summary
Norfolk election results latest
All of Norfolk's MPs retain their seats
Broadland remains blue
Liz Truss holds South West Norfolk but illness forces her away from the count
Clive Lewis increases majority and holds Norwich South
Norman Lamb re-elected to North Norfolk
Conservatives retain Great Yarmouth
Sir Henry Bellingham holds North West Norfolk
George Freeman re-elected for Mid Norfolk
Close win for Conservatives in Norwich North
Conservatives hold South Norfolk
Loss-making seaside air show cancelled

Organisers of the show say it will not be held this year after making a big financial loss in 2018.

Severe disruption: A47 Norfolk westbound

BBC News Travel

A47 Norfolk westbound severe disruption, from A1075 Tavern Lane to A1065 Castleacre Road.

A47 Norfolk - A47 partially blocked and slow traffic westbound from the A1075 Tavern Lane junction to the A1065 Castleacre Road junction, because of emergency repairs and a collapsed manhole. In the roadworks area.

To report traffic and travel incidents dial 0330 123 0184 at any time

The Changing Thetford Forest

After WWI the nation's timber stocks were at their lowest level so the Forestry Commission was set up to create forests like Thetford. Ian Marchant explores how it's used now.

The dog walks at the University of East Anglia are popular with students.