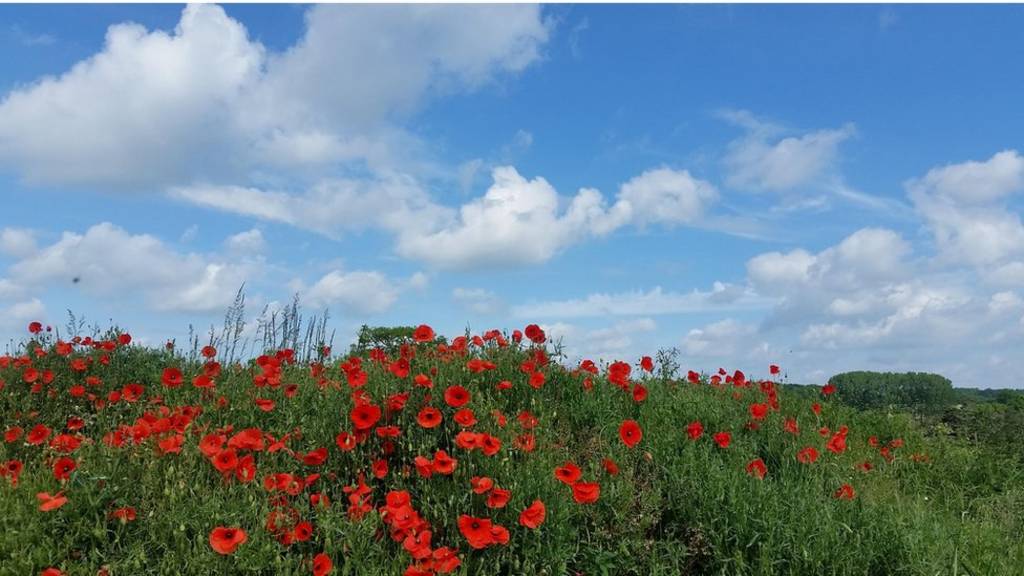 Larling Bosing Day Charity Road Run raises thousands

Tractors took to the road in support of a local cancer awareness charity as fundraisers generated a 'wheely' big amount of money.

2018 will be the year to really Love West Norfolk

Starting 2018 with a splash in Norfolk

More than 140 people braved a dip in the chilly North Sea at Sheringham on New Year's Day.

The water was just 5C (41F) and the air temperature was 7C (45F).

But it was all for a good cause - they were raising money for the RNLI.

Severe disruption: A1101 Norfolk both ways

BBC News Travel

A1101 Norfolk both ways severe disruption, between Hundred Foot Bank and B1100 New Road.

A1101 Norfolk - A1101 Wash Road in Welney blocked and slow traffic in both directions between Ten Mile Bank turn off and the B1100 New Road junction, because of flooding.

To report traffic and travel incidents dial 0330 123 0184 at any time

Thousands of people lined a Norfolk coastline to mark the start of the new year with a fireworks display.

Norwich City: 'Welcome to 2018'

Chris Goreham

BBC Radio Norfolk sport

Norwich City goalscorer Tom Trybull tweeted a simple message after the Canaries came back from a goal down to beat Millwall 2-1 at Carrow Road.

Second half strikes from Trybull and James Maddison turned the match in City's favour after they had fallen behind to a goal from former Norwich striker Steve Morison.

The result means The Canaries have taken seven points from a possible nine in The Championship since Christmas Day.

They take on Chelsea in the FA Cup in their next match at Carrow Road on Saturday.

Linnets lose top spot in Southern Premier

Chris Goreham

BBC Radio Norfolk sport

King's Lynn Town have been knocked off the top of The Evo-Stik Southern League after losing 1-0 at Kettering.

Michael Clunan missed a penalty for The Linnets, who are now two points adrift of the new leaders Kettering.

In the Bostick North Division, Dereham remain fourth after a 4-1 win at Soham Town Rangers while Norwich United scored in the 89th minute to salvage a 1-1 draw with Mildenhall. It means they are unbeaten in four matches.

Severe accident: A47 Norfolk eastbound

BBC News Travel

A47 Norfolk eastbound severe accident, at A140 Ipswich Road.

A47 Norfolk - A47 in Keswick blocked and very slow traffic eastbound at the A140 Ipswich Road junction, because of an accident.

To report traffic and travel incidents dial 0330 123 0184 at any time

Severe accident: A148 Norfolk both ways

BBC News Travel

A148 Norfolk both ways severe accident, between A1082 Holway Road and Sandy Lane.

A148 Norfolk - A148 Holt Road in East Beckham closed in both directions between the A1082 Holway Road junction and the Sandy Lane junction, because of an accident.

To report traffic and travel incidents dial 0330 123 0184 at any time

Heavy rain expected over weekend threatens flooding

Heavy rainfall expected to continue over the weekend will bring the threat of floods to parts of Norfolk where rivers are already swollen.

"Water will be going in to the Ouse Washes flood storage reservoir and on to the A1101 Wash Road/Welney Causeway. This could lead to the road being closed by Norfolk County Council," the Environment Agency said.

"People who may be affected are advised to check the nearby electronic signage which will update drivers of the current water levels on the road.

"Drivers are urged to stay safe and not drive through flood water. Just 30cm of flood water can move a car.

"You can keep up to date with flood alerts and warnings for your area via the website."

Remi Matthews rejoins Argyle for rest of the season

Hayley Westcott

BBC News Online

Goalkeeper Remi Matthews has rejoined Plymouth Argyle for the rest of the Sky Bet League One season, the club has said.

The 23-year-old made seven appearances earlier in the campaign on emergency loan from Norwich before a leg injury at Portsmouth in November curtailed his stay.

He'll resume his Argyle career in the final game of 2017 at Blackpool on Saturday.

With all three of Argyle's contracted professional goalkeepers – Luke McCormick, Robbert te Loeke and Kyle Letheren – sidelined by injury, the first part of Remi's stay will be covered by the EFL's emergency loan regulations.

That will be converted into a season-long loan when the transfer window opens after the holidays, the club added.