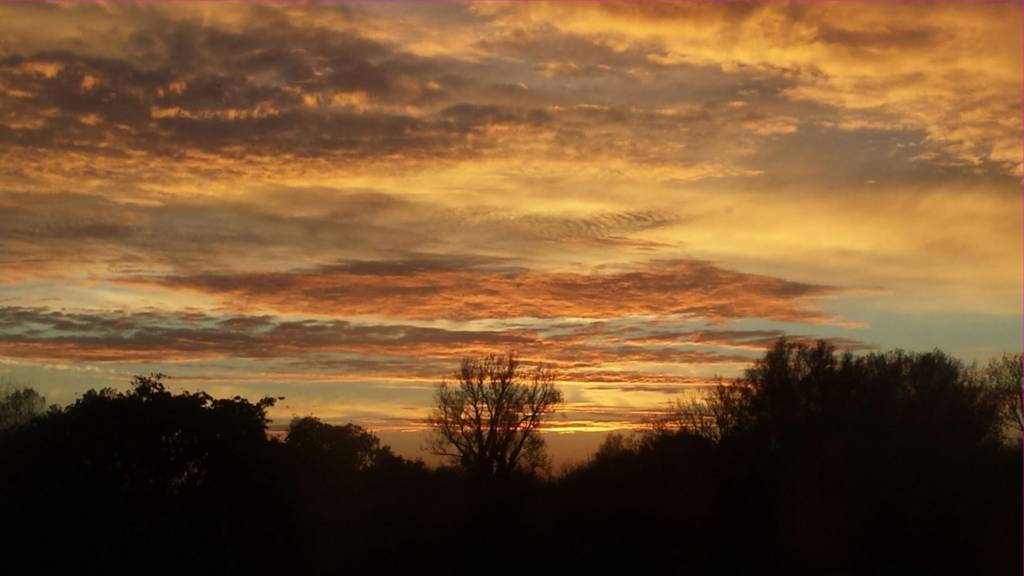 Summary
Updates for Norfolk on Tuesday, 23 February 2016
News, sport. travel and weather updates resume at 08:00 on Wednesday
Our live coverage across the day

A frosty night and the gritters will be out

With a cold and frosty night forecast, Norfolk's gritters will be out this evening: 

Weather: Cold with a widespread frost

Alex Dolan

BBC Look East weather

A cold night, with a widespread frost and isolated wintry showers in coastal areas. Temperatures falling to -2C (28F).

A cloudy and frosty start to Wednesday, but becoming sunny with isolated showers. Feeling cold, with temperatures reaching 6C (43F).

You can find more details for the weather where you live here.

The headlines: School to reopen after classroom fire... Work begins on medieval town wall

The stories making the news today:

Judge rules in £15m coastal damage case

Holiday park owner Bourne Leisure has won the first round of its £15m court battle with Great Yarmouth Port Authority for compensation following extensive coastal damage at Hopton Holiday Village at Hopton-on-Sea.

The company's Queen's Counsel told Her Honour Judge Alice Robinson of the Upper Tribunal (Lands Chamber) that the damage was the result of the construction of the Outer Harbour by the authority, which was subsequently acquired by Peel Ports in December 2015.

Copyright: Geograph/Keith Evans

The judge ruled in favour of Bourne Leisure on all five of the preliminary issues, rejecting the Port Authority's argument that the owners of the holiday village should not be allowed to proceed with their claim.  It's now expected that the trial of the claim will take place next year.

The long wait for a phone line

 Nicola Holloway moved into her newbuild home more than a year ago.

 She contacted BT to organise a phone line but has been waiting ever since.                       

Man pleads guilty to Tesco bomb hoax

A 42-year-old man has pleaded guilty to a bomb hoax at a Tesco store in Great Yarmouth last year.

Copyright: Richard Driscoll

Stewart Nightingale, of Hazel Grove, Hatfield, Hertfordshire, appeared at Norwich Crown Court yesterday and admitted one count of blackmail and one of making a bomb hoax by placing an article with intent. 

It follows an incident at a the Tesco store in Pasteur Road, on 6 March 2015. Nightingale will be sentenced at Norwich Crown Court on 22 March.

A player to get you off your feet!

The back page of the Norwich Evening News:

Diss river project 'bags' a boost from 5p levy

A river project in Diss has become the beneficiary of the recent 5p carrier bag charge introduced last year - and the figure could rise should the public back it further.

The headlines: School closed after fire... Racecourse defends handling of horse death

The lunchtime headlines:

Staff at Emneth Primary School are working to prepare the school for reopening tomorrow following a fire in a classroom overnight 
The chief executive of Fakenham Racecourse has defended the handling of an incident in which a horse had to be put down after it suffered a broken pelvis
A van driver has died after his vehicle hit a stationary lorry on the A47

The front page of the Norwich Evening News:

Spray paint to tackle dog-fouling

Great Yarmouth Borough Council officers use a number of methods to tackle dog-fouling, including warning signs on lamp posts and putting leaflets through doors.

Copyright: Great Yarmouth Borough Council

Now their environmental rangers have the option of using spray paint and stencils to put a high-profile message on the pavement stating "Clean it up".

Copyright: Great Yarmouth Borough Council

The council has one of Norfolk's best records for enforcement on dog-fouling, with eight prosecutions and six fixed penalty notices issues since January 2015.

Adventurer completes 'Man vs Hell' kayak and cycle challenge

Norfolk adventurer Richard Brooks has just completed his "Man vs Hell" charity challenge.

After kayaking the white waters of the River Dart in Devon, he traded his paddles for pedals and cycled 300 miles home to Watton.

He has been raising money for two charities: Macmillan Cancer Support and Simpson's Memory Box Appeal.

Conservation work starts on medieval town wall

Work has started to conserve the most at-risk sections of Great Yarmouth's medieval town wall.

The wall, which dates from the 14th Century, is the second-best preserved medieval town wall in England after York.

The work will initially focus on the section around Mariners' Road, including the exterior of Palmer's Tower, one of the wall's defensive towers. Conservators will then move on to other at-risk sections over the next 12 months. 

Line-up for Sundown Festival revealed

Part of the line-up for this year's Sundown Festival in Norwich has been revealed by organisers.

Confirmed to play the main stage are Jess Glynne, Jason Derulo, Years & Years, Dizzee Rascal and The X Factor's Fleur East (seen here).

Copyright: Sundown Festival

The big-name headline act is still to be revealed. The event takes place at the Norfolk Showground on 2,3, and 4 September. 

City are in safe hands, says Martin

The back page of today's Eastern Daily Press:

Fire-damaged classroom to be refurbished

The headteacher of a primary school that's closed following a fire says staff have a busy day, preparing to reopen the school tomorrow.

Firefighters were called to Emneth Primary School early this morning, after a fire broke out in a corner of one of the classrooms.

Alison Townsend says the damage was limited, and the rooms are being aired to clear the smell of smoke. A temporary classroom is being set up while the damaged classroom is being refurbished. 

Councillors meet to approve budget

North Norfolk district councillors look set to approve their budget for the next year, when they meet this evening. 

At the same time, councillors will also be voting on a rise in their own allowances. A independent report has recommended the amount they can claim goes up by 23% to £5,000.   

There hasn't been an increase for 13 years. 

Great Yarmouth port chaplain faces funding axe

The future of the port chaplain in Great Yarmouth has been cast into doubt with news that his funding is to be cut after 15 years of service.

Copyright: Network Norfolk

Calls to charity to help with online child pornography habit

More than 20 men from Norfolk have contacted a charity helpline in one year to get help with their attraction to sexual images of children.

Copyright: Lucy Faithfull Foundation

The 23 men called a confidential helpline operated by Stop It Now!, a sexual abuse prevention campaign run by the Lucy Faithfull Foundation, a child protection charity.

A further 10 adults from the county also rang over the same period, between 1 November 2014 and 31 October 2015, to express their concerns about the online behaviour of another adult.