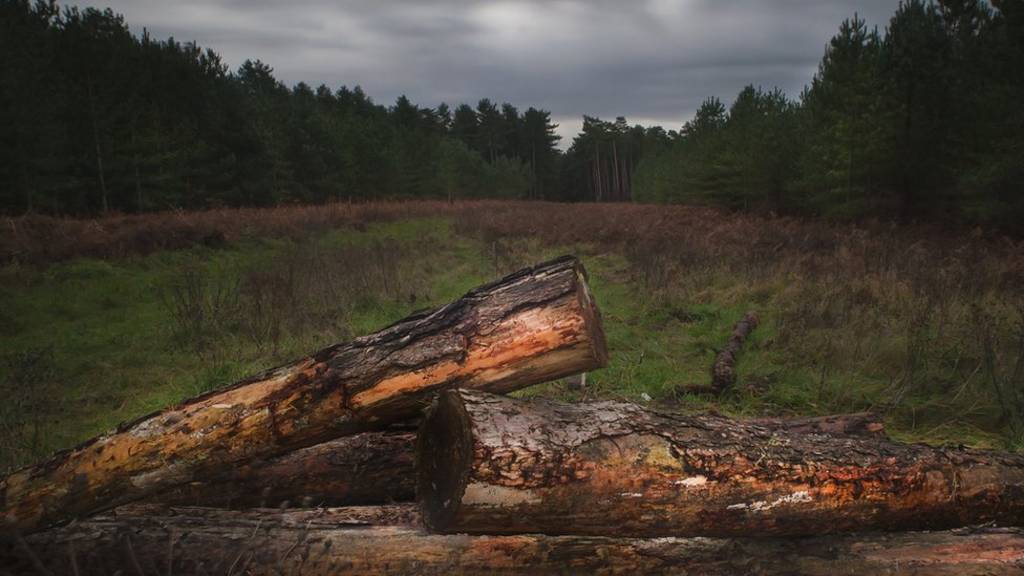 Summary
Updates for Norfolk on Monday, 8 February 2016
News, sport, travel and weather updates resume at 08:00 on Tuesday
Our live coverage across the day

Weather: Windy with scattered showers

Dan Holley

BBC Look East weather

A windy night, with scattered showers becoming more isolated. Minimum temperature: 3C (37F).

Much of Tuesday will be dry, with sunny spells and the chance of a few showers in the afternoon. Winds will be lighter than today.

Maximum temperature: 6C (43F). There's more details on BBC Weather.

Swimming pool refurbishment under way

The Phoenix Pool at Bradwell, near Great Yarmouth, is undergoing at £1.8m refurbishment.

It's the pool's first major overhaul since it opened in 1970s. The pool is scheduled to reopen in August, in time for the school summer holidays.                       

Breaking

Extra funding announced for rural authorities

Andrew Sinclair

BBC Look East political correspondent

The Local Government Secretary has just announced extra funding for rural authorities following complaints from councils like Norfolk County Council.

Greg Clark said that he had found an extra £93.2m. The rural services delivery grant is being increased, as is too transitional relief for those authorities who have been hardest hit.

We have no figures for Norfolk yet. Council sources tell me they will continue with their current plans for cuts next year. If any extra money does come from the government it will decide how to spend it when the council meets to pass next year's budget, later this month.

Fishery owner failed to prove neighbours' lakes affected his business

Caroline Kingdon

BBC Local Live

A fishery owner who sued his neighbours for £5.5m, accusing them of wrecking his business, will go without a penny after a High Court ruling.

Ex-Army officer Bryn Chetwynd and his wife Joanna, who run Fen Lakes Fishery in Carleton Rode, said water levels in their six fishing ponds has been badly affected by four lakes dug on land owned by Barry and Caroline Tunmore without planning permission and blamed them for the death of hundreds of fish during a 2010 cold snap.   

Judge John Reddihough descrbed the Tunmores as "most unimpressive witnesses" who had "clearly lied" to planners in the past, but ruled that Mr and Mrs Chetwynd had failed to prove that their neighbours' lakes had caused them any loss.

The headlines: Hannah Witheridge unlawfully killed, inquest rules... Family were against her travelling to Thailand

The stories in the news today:

A coroner has ruled that Hannah Witheridge, the Hemsby tourist found dead of a beach in Thailand, was unlawfully killed
The inquest into her death is told that her family did not want her to travel to Thailand
Disability groups have protested at County Hall at proposed cuts to the budget for social services

Campaigners protest over budget cuts

Campaigners from disability groups have been protesting outside County Hall in Norfolk.

They want councillors to change their minds about a proposed cut to the budget for social services.

The council is planning to save more than £100m over the next three years.                             

Hospital course helps Egyptian breast cancer patients

Caroline Kingdon

BBC Local Live

A doctor who received training at the James Paget Hospital in Gorleston has returned home to Egypt to introduce specialist breast surgery techniques at his hospital.

Copyright: James Paget Hospital

Dr Mohamed Bakr Kotb travelled from the desert city of Assiut to attend a pioneering oncoplastic breast surgery course, which incorporates the technical aspects of plastic surgery with breast cancer surgery.

The course attracts surgeons from across the globe.  Dr Kotb's hospital, 300 miles (482km) south of the capital city of Cairo, is one of the main education and therapeutic hospitals in upper Egypt.

Fakenham: Big day for Featherstone

Rob Butler

BBC Radio Norfolk sport

It's been a good day of racing at Fakenham and a special one for young jockey William Featherstone. 

The 21-year-old rode the first double of his career, winning the 13:45 and the 15:20 races.

Quote Message: It's not very often I even get more than one ride on a day, so to get two winners is very good. from William Featherstone Jockey

Fakenham: Racing is over for the day

Rob Butler

BBC Radio Norfolk sport

The sixth and final race of the day at Fakenham Racecourse has been won by 8/13 favourite Navanman. Tom Scudamore rode to victory.

Fakenham: 15:50 won by Entry To Evrywhere

Irish gelding Entry To Evrywhere won the 15:50 at Fakenham. Irishman Conor O'Farrell was on board. Second was 12/1 shot Mandy's Boy.

Goalkeeper Kean back with Canaries

Chris Goreham

BBC Radio Norfolk sport

Norwich City goalkeeper Jake Kean has returned to the club after finishing his loan spell with Colchester United. 

Kean, who is yet to make his debut for the Canaries after joining from Blackburn Rovers last summer, played five games for the League One strugglers.

Colchester manager Kevin Keen told our colleagues at BBC Essex: "There were a couple of things Jake wasn't happy with so he's ended up going back to Norwich."

Norwich City 'played with fear': Alex Neil

Chris Goreham

BBC Radio Norfolk sport

Norwich City are in the Premier League relegation zone after losing 2-0 to bottom club Aston Villa at the weekend. 

The Canaries produced a meek performance as they slipped to their sixth straight defeat.

Boss Alex Neil told BBC Radio Norfolk: "That fear needs to go away because if they're going to have any chance of staying up and having a bit of bottle and a bit of balls to do what it takes, you're going to need to get rid of it." 

Fakenham: Another win for Featherstone

Rob Butler

BBC Radio Norfolk sport

Jockey William Featherstone has ridden his second winner of the afternoon in the 15:20. He was on board 5/2 favourite Daliance. Earlier he had a win on Vent Nivernais.

Second in the 15:20 was Lee Side Lady who went to the post as a 4/1 chance.

Carrier bags helping sea defences

The sale of carrier bags is helping to build sea defences at Hemsby.

The village's Spar shop has been donating the money to the Save Hemsby Coastline group since charges were introduced for the sale of carrier bags in October. 

Shop manager Simone Calnon says they've raised almost £500, and Ian Brennan of the action group says the money is helping them "succeed in what they want to do."

Fakenham: Halo Moon gives Fehily 91st win

Rob Butler

BBC Radio Norfolk sport

The 4/6 favourite Halo Moon has won the 14:50 at Fakenham Racecourse with Irish jockey Noel Fehily in the saddle. There were five runners, with 15/2 shot Fine Parchment in second place.

It was Fehily's 91st winner of the season.

Storm Imogen may cause disruption to rail journeys

Man had thousands of indecent images of children

Caroline Kingdon

BBC Local Live

A 34-year-old man from Hopton has been sentenced for possessing thousands of indecent images of children. 

Gavin Hamilton, of Sea View Rise, appeared at Norwich Crown Court on Friday, where he was sentenced to a three-year community order, with a three-year supervision order. He had previously admitted five counts of making indecent images of children.

Hamilton was also ordered to undertake an internet sex offender programme, and placed on the Sex Offenders Register for five years.

Fakenham: Former National winner victorious in 14:20

Rob Butler

BBC Radio Norfolk sport

Liam Treadwell, who won the 2009 Grand National, rode Prince of Steal to victory in the second race of the afternoon at Fakenham Racecourse. It was an 8/1 shot and trainer James Evans' second winner of the afternoon.

Second was Hollies Pearl.

Fakenham: 13:45 race winner William Featherstone celebrates his victory

Rob Butler

BBC Radio Norfolk sport

William Featherstone was riding joint favourite Vent Nivernais.