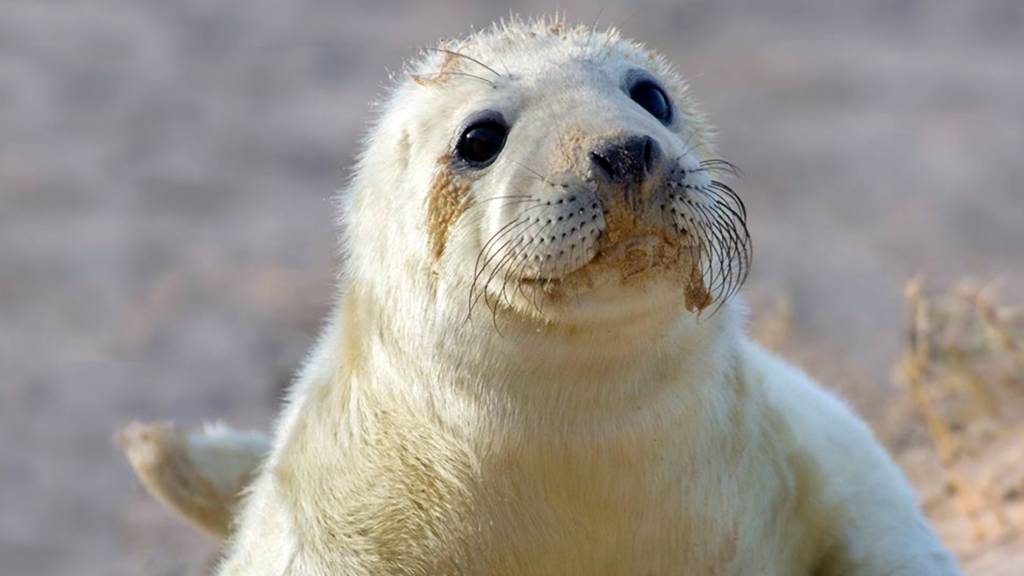 Summary
Closing headlines on Tuesday, 29 December 2015
An investigation's been launched into the theft of medical drugs at Norwich Prison
People in Norfolk come together to help flood victims in the north of England
Blakeney Point seal population has 'stabilised' according to the National Trust
More news, sport, weather and travel updates from 08:00 on Wednesday
Our live coverage across the day

Weather: Chilly overnight with frost possible

A chilly evening with clear skies and any winds will ease with temperatures falling away overnight. 

Copyright: Jono/BBC Weather Watchers

Lows between 2C to 5C, (36F to 41F), so a touch of ground frost is possible.   

Tonight's weather picture was taken today in Norwich by BBC Weather Watcher Jono.

Norfolk Police welcomes new domestic abuse law

Mariam Issimdar

BBC Norfolk Live

Norfolk Police has welcomed a new law which could see domestic abuse offenders jailed for up to five years for 'controlling' their victims. 

From today a specific offence of "coercive or controlling behaviour" has been added to the Serious Crime Act and the force hopes it will encourage men and women across the county to seek help. 

Quote Message: Domestic abuse is not just physical violence. Being hurt, threatened, intimidated, called names, told who you can talk to, stopped from going out, harassed and isolated from your friends and family are also signs of domestic abuse." from Det Supt Julie Wvendth Norfolk Police

Headlines: Norfolk continues its collections for north of England flood victims... Norfolk Police welcomes new domestic abuse law

Mariam Issimdar

BBC Norfolk Live

The main stories this teatime: 

Norfolk continues to collect aid for UK flood victims and more fire officers head t the north of England as the region braces itself for further bad weather
Norfolk Police welcomes new law which could see domestic abuse offenders jailed for up to five years for 'controlling' victims

Appeal for witnesses following assault on teen in Great Yarmouth

Mariam Issimdar

BBC Norfolk Live

Police are appealing for information following an assault on a 14-year-old girl in Great Yarmouth.

The girl was reportedly assaulted by a group of teenagers about 19:00 on 19 December in Blackfriars Road, near to the Time and Tide museum.

Anyone with any information should contact Great Yarmouth Police.

King's Lynn artist Robin Elvin dies

West Norfolk artist Robin Elvin, famous for his paintings of numerous leading figures from the worlds of entertainment and sport, has died.

Cromer Boxing Day dippers raise more than £2,000 for charity

About 300 "dippers" took the plunge on Boxing Day off the Norfolk coast at Cromer to raise thousands of pounds for a cancer charity in the memory of local man, Alec Fraser.

Clive Hedges, from the North Norfolk Beach Runners, who organised the event, said Mr Fraser was a "dear friend and running colleague" and they wanted to put the money raised from this year's event to Mesothelioma UK.

Thousand of people lined the promenade and pier to watch the dip. "I've never seen so many people come to see us, I'm really pleased," Mr Hedges said.

Praise for Mbokani as Canaries grab crucial win:

Copyright: Eastern Daily Press

Seal population at Blakeney continues to grow

Mariam Issimdar

BBC Norfolk Live

The number of seals on Blakeney Point, England's largest grey seal rookery, appear to be stabilising for the first time, latest figures from the National Trust reveal.

Copyright: Ian Ward/National Trust

Volunteers have counted more than 2,300 seals so far this year - similar to last year's record breaking figures.

Numbers having gradually increased on the north Norfolk reserve since just five pups were born there in 1999.

Hospital clerk in world's top 100 Scrabble players

Mariam Issimdar

BBC Norfolk Live

A payroll clerk at a Norfolk hospital has become on of the top 100 Scrabble players in the world.

Copyright: James Paget Hospital

John Ashmore, who works at the James Paget, competed in the Scrabble World Championships as part of the England team winning 16 out of 32 games. 

He came 74th overall and during the tournament in Perth, Australia, and achieved a highest game score of 538. His best score for a single word was 93 for 'soaplike'.

Norfolk firefighters head north to help with flood relief

More firefighters from Norfolk are heading to Cumbria to help with flood relief efforts.

It's the second crew of six to go and the team from Thetford say they're prepared for anything.

Quote Message: We will be involved in everything from public reassurance right the way through to rescues from extreme conditions." from Roy Harold Norfolk Fire and Rescue Service

Weather: Staying dry and sunny, but turning windier later

Continuing dry and bright with lots of sunshine but the winds will pick up after sunset. Temperatures staying about 11C (58F).

Copyright: grinandtonic/BBC Weather Watchers

Thanks to BBC Weather Watcher Grinandtonic for this image from Salthouse - another beautiful day on the Norfolk coast.

Salads, buns and pies - BBC Food dishes up ideas for Christmas leftovers

If you've still got some cold cuts left over, roasted vegetables and any number of other festive goodies, the BBC Food team has a few idea for what do to make the leftovers feel brand new.

From Paul Hollywood's Turkey, stuffing and cranberry Chelsea buns, to a Sri Lankan turkey curry from Rick Stein.

Church bells to ring after years of fund raising

There's a fresh new sound for 2016 on the way for a village near Fakenham.

North Creake's Saint Mary's Church raised £120,000 for eight new bells and repairs.

The bells, which will be blessed by the Bishop of Lynn, will be used to ring in the new year.

On the back page: Howson helps to end year in style

Jonny hopes there are more good memories on the way for Canaries: 

Copyright: Norwich Evening News

Headlines: Investigation into theft of medical drugs at Norwich jail... Norfolk organises local drives for flood victims in northern England

Mariam Issimdar

BBC Norfolk Live

The main news stories this lunchtime: 

An investigation's been launched into the theft of medical drugs at Norwich Prison
People and businesses are organising local donations for flood victims in the north of England
Blakeney Point seal population "stabilised" according to the National Trust

Football: 'Beast' Mbokani helps Canaries hit 20 points

Chris Goreham

BBC Radio Norfolk sport

Norwich City are 15th at the halfway point of the Premier League season, three points clear of the relegation zone, after a 2-0 win over bottom club Aston Villa. 

Jonny Howson opened the scoring midway through the second half with Dieumerci Mbokani wrapping up the win three minutes from time. 

Quote Message: I thought Dieumerci Mbokani was magnificent today, he was an absolute beast." from Alex Neil Norwich City manager

Controlled explosion at Winterton Dunes

A controlled explosion has taken place after a Word War Two mortar was found by a dog walker: 

Drugs go missing from Norwich Prison trolley

Drugs have gone missing from a prison healthcare centre, it has emerged.

Staff at HMP Norwich realised a drugs trolley was unlocked and the medication had disappeared in the early hours of 3 December, according to a prison report. 

A Ministry of Justice spokesman said an investigation into what happened was currently taking place.

More callers to ambulance service over Christmas period

Mariam Issimdar

BBC Norfolk Live

The number of people calling 999 over the Christmas period increased, according to figures from the East of England ambulance service.

A total of 974 people in Norfolk called the service between 19:00 on Christmas Eve and 23:00 on Boxing Day, compared to 956 last year. 

The trust praised staff for handling more than 6,000 calls and responses across the region at a "challenging time".