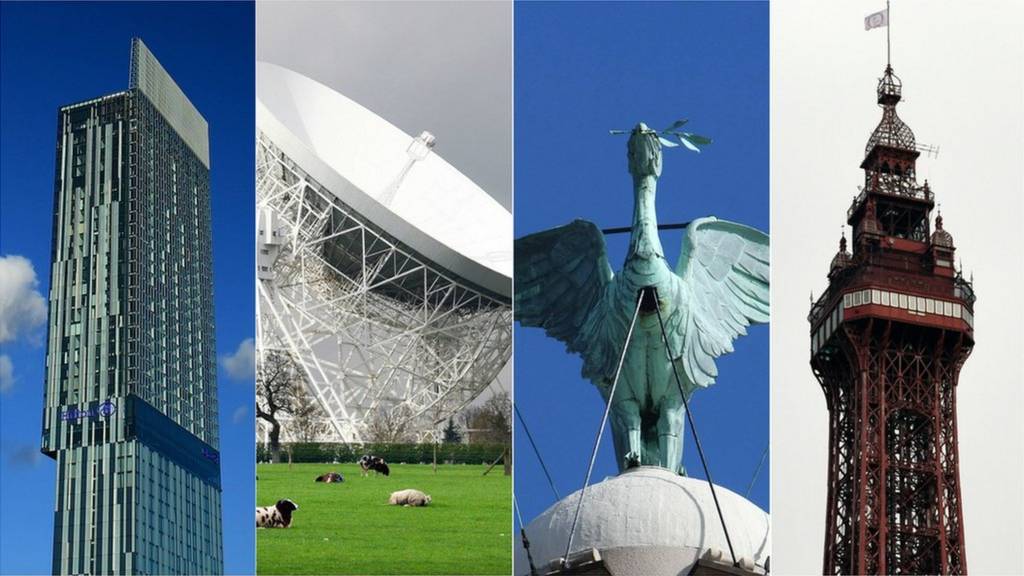 Live updates from the North West
That's it for today's live coverage of the flooding in the north-west of England.

To read more on our latest stories click the links below:

Your local radio stations BBC Radio Manchester 95.1FM and BBC Radio Merseyside 95.8FM will be on air throughout the evening, bringing you all of the latest information and news updates.

Thanks again for joining us and stay safe.

Trains between Manchester and Birmingham resume

Travel on trains can now resume between Birmingham and Manchester via Stoke-on-Trent and Macclesfield after flood water subsided.The advice is to check your journey before you travel as delays are expected.

More rain and snow is expected in the next week with the prime minister urging people to follow advice to stay safe.

Northwich retirement village residents stranded

Residents at a retirement village have been stranded by flooding caused by Storm Christoph.

Weaver Court in Northwich has been surrounded by water and is currently without power and water.

Northwich councillor Sam Naylor said the 49 residents and staff at the village were "safe and in good spirits".

Prime Minister Boris Johnson warned of more rain to come during a visit to flood-affected areas.

Snow last night was a "godsend" that kept flood waters from rising higher, according to Greater Manchester Mayor Andy Burnham.

Mr Burnham told BBC Radio Manchester the "snow really helped us at a crucial moment", adding:

Quote Message: It was a bit of a godsend, to be honest, because with it just lying on the ground, it didn't add to the levels.

Quote Message: Finally, we can say something went right.

However, he said that "while the most risky moment might have passed the danger's not gone completely, because the water levels in the Mersey will stay very high and there's the effect of the snow as it melts".

"We're not out of the woods yet," he said.

The Environment Agency says people should sign up for flood updates or use its website to make sure they can keep safe.

Cheshire firefighters respond to scores of flood incidents

Firefighters in Cheshire have responded to 134 flood-related incidents in the past 24 hours.

'Don't drive through floods' warning

Cheshire Fire and Rescue Service is warning drivers to avoid driving through flood water.