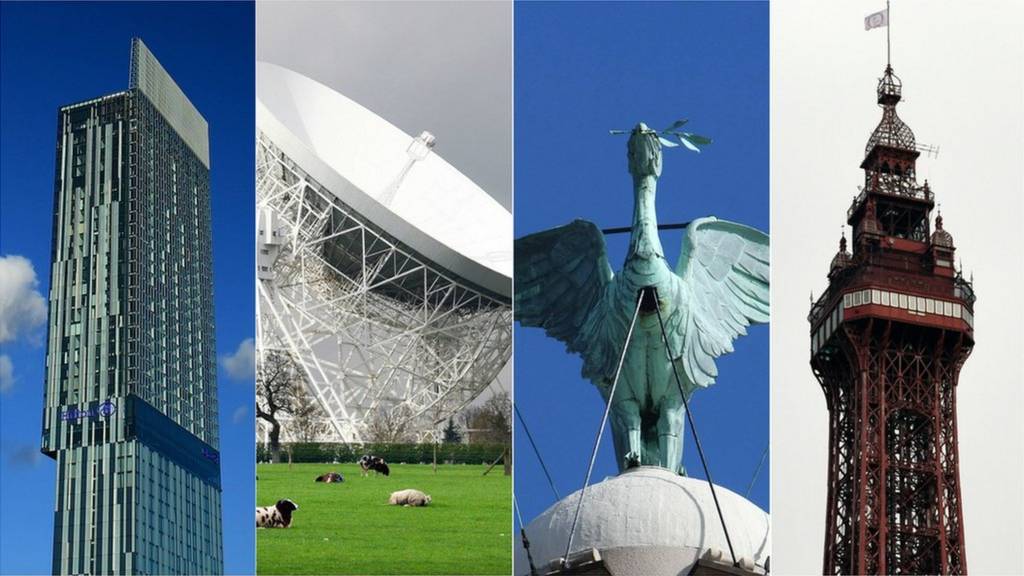 BBC Local Live: North West of England
Liverpool's Matip set to miss rest of season

Liverpool centre-back Joel Matip is set to miss the rest of the season as the club say he is "likely to require an operation on a thigh injury".

The 26-year-old suffered the injury during the win at Crystal Palace on Saturday but played the whole game.

A Reds statement said "the operation is likely to end" Matip's "involvement in the remainder" of the campaign.

Union and rail operator to hold talks

Here's our full story after it emerged Merseyrail and the RMT union are to begin talks in a long-running dispute over driver-only operated trains.

Union members have organised strikes over the issue, which they believe risks passenger safety.

The talks, which will begin on Thursday, come after the rail operator wrote to the union to say it would enter them "accepting the outcome may be a second person on every train".

Merseyrail said all options "will be considered" to end the dispute.

Parents pay tribute to 'cheeky' boy who died from meningitis

The parents of a three-year-old boy who died after contracting meningitis have paid tribute to their "gorgeous, cheeky, happy boy".

Hector Kirkham died on 27 March, hours after being admitted to Royal Lancaster Infirmary.

The youngster attended Little Learners (Galgate) Nursery in Lancaster, along with a second child who is "recovering" at home after contracting the infection, Public Health England said.

His parents, Charlotte and Lee, said: "Hector was perfect in every way, our absolute world, our sunshine, our very best friend.

"Hector became very poorly very fast. ([His] symptoms of sickness and a temperature only presented 12 hours before we sadly lost the love of our lives.

"We urge all parents to be vigilant and any signs or symptoms that point towards meningitis being a possibility please please seek urgent medical advice, don't delay."

Boy, 3, dies from meningitis

A young boy from Lancashire has died after contracting meningitis with a second child who attended the same nursery admitted to hospital.

Three-year-old Hector Kirkham, who attended the Little Learners (Galgate) Nursery in Lancaster, died on 27 March after being admitted to Royal Lancaster Infirmary.

Public Health England (PHE) said all children and staff have been offered antibiotics as a precaution.

The second child later left hospital and is "recovering", PHE said.

Dealer tells court: 'I sold drugs to cut debt'

A man from Liverpool caught in Carlisle with supplies of heroin and cocaine had been told his debts would be cut if he dealt drugs, a court has heard.

Thomas Powell, 23, admitted possessing the drugs with intent to supply.

Beccy McGregor, prosecuting, said Powell had admitted guilt in writing, but that a download report for the mobile phone he was given to use when dealing would be needed before the prosecution decided whether to accept the plea.

Judge Barbara Forrester adjourned the case until 4 May and remanded Powell, from Steers Croft, Liverpool in custody.

First well completed at fracking site

Energy firm Cuadrilla has successfully completed drilling the first well at a site in Lancashire, it has confirmed.

Work will now begin on drilling a second horizontal exploration well at Preston New Road in Little Plumpton, between Blackpool and Preston.

The company said it has planning permission to drill a total of up to four horizontal wells on the site.

Campaigners have lost appeals against fracking at the site after Court of Appeal judges rejected two legal challenges.

Severe accident: M55 Lancashire eastbound

BBC News Travel

M55 Lancashire eastbound severe accident, at M6 J32.

M55 Lancashire - M55 lane closed on exit slip road to the M6 Southbound and queuing traffic eastbound at M6 J32, Broughton Interchange, because of an accident.

To report traffic and travel incidents dial 0330 123 0184 at any time

Weather: Showers to make way for sunshine

Cloud and showers will move northwards to leave a generally dry afternoon with some sunny spells - feeling milder with highs of 13C.

Severe accident: M56 Cheshire westbound

BBC News Travel

M56 Cheshire westbound severe accident, at J15 for M53.

M56 Cheshire - M56 lane closed on exit slip road to the M53 Southbound westbound at J15 M53, because of an accident. Traffic is coping well.

To report traffic and travel incidents dial 0330 123 0184 at any time

Plans for new Liverpool cruise terminal approved

Planning permission for a multi-million pound project to build a new cruise terminal in Liverpool has been granted at a meeting of the city's council.

The facility will be built at the derelict Princes Jetty and will allow bigger liners to start and end their cruises in the city.