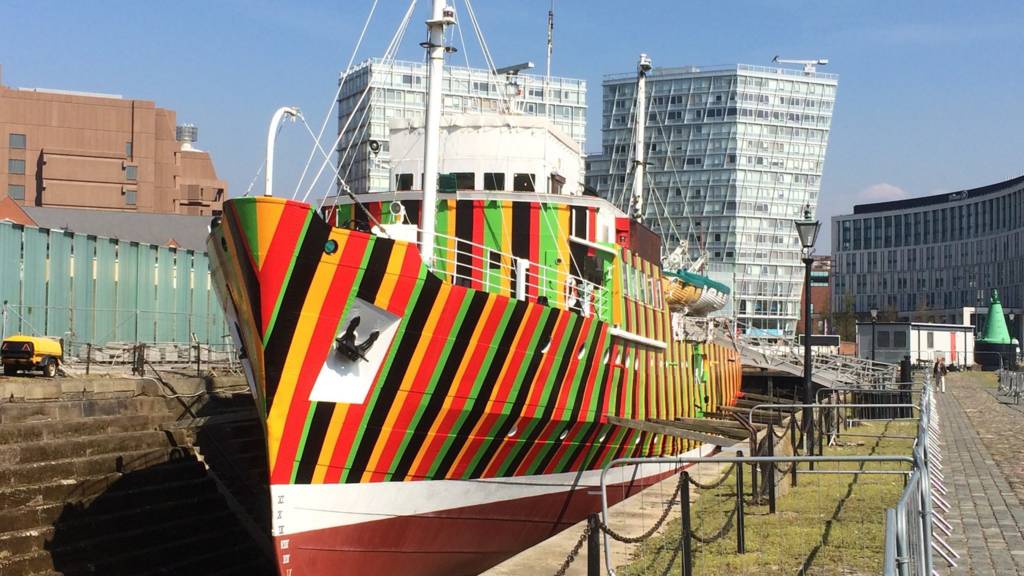 BBC Local Live: Merseyside
Summary
Updates on Friday 30 September
More news, sport, travel and weather from 08:00 on Monday 3 October
Our live coverage across the day

Showers tending to die away this evening allowing some clear spells to develop. Mostly dry with a few isolated showers tomorrow.

Lukaku fit to face Palace

Romelu Lukaku will start for Everton against Crystal Palace tonight despite concerns over a toe problem.

Leighton Baines is yet to fully recover from a hamstring injury, while James McCarthy also remains sidelined. 

Police to speak to Liverpool's Dejan Lovren over video

Police say they will be "speaking to" Liverpool footballer Dejan Lovren after an Instagram video he posted was said to show him using a mobile phone while driving.

The video shows him driving along and singing with fellow Reds Lazar Markovic and Marko Grujic. 

Lovren appears to keep taking his hands off the steering wheel and tapping a mobile phone.

In a statement, Merseyside Police said they had made contact with the club and assessed the video - and have decided to speak to Lovren "regarding his actions while driving".

CCTV released after knife robbery at Ainsdale shop

Detectives investigating a robbery in Ainsdale have released a photograph of a man they want to speak to.

Copyright: Merseyside Police

A man entered the One Stop Shop on Liverpool Road and threatened a female member of staff with a knife, before stealing cigarettes and alcohol on the morning of 24 September.

The shop worker was not hurt but left "extremely shaken", polcie said.

Saltney man admitted downloading child porn

Latest headlines in Merseyside and west Cheshire

Police say they will speak to Liverpool's Dejan Lovren about "his actions while driving" after assessing an Instagram video that was said to show him using a mobile phone behind the wheel
An amateur treasure hunter finds a rare 2000-year-old Roman pendant in a field in a Cheshire village
Police investigating the stabbing of a man in south Liverpool think he may have been the victim of a robbery

Liverpool 'a UK hotspot' for illegal tyres

Liverpool has been named among the worst cities in the country for the number of cars being driven with an illegal tyre. 

A survey carried out by the campaign group, TyreSafe, found a quarter of tyres should already have been replaced. 

It claims over 10m vehicles are potentially on England's roads with illegal tyres.

Lovren could return at Swansea

Liverpool centre-back Dejan Lovren could return when the Reds face Swansea City on Saturday at 12:30 BST.

Lovren sat out the 5-1 win against Hull last week with a virus but is now fit and could return in place of Ragnar Klavan.

The Reds will assess Belgian striker Divock Origi, who is nursing a minor foot problem.

NI council backs boycott of Sun newspaper

Derry City and Strabane District Council have passed a motion requesting local newsagents to stop selling The Sun. 

Copyright: TOTAL ECLIPSE OF THE S*N

The motion was put forward to show "solidarity" with the families of the Hillsborough football stadium disaster.

It also called on the council to support the campaign group Total Eclipse of the S*n which wants all shops to boycott the newspaper.

A spokesperson for The Sun described the move as "extreme censorship".

Listen: PCC and Chief Inspector of Constabulary clash over suspension of police chief

Today Programme

BBC Radio 4

The Chief Constable of South Yorkshire Police will take legal action over the decision to ask him to resign.

David Crompton was suspended by Dr Alan Billings, the region's Police and Crime Commissioner (PCC), after the Hillsborough inquest verdicts in April because he thought the force had tried to justify the questioning of fans' conduct.

Mr Billings' decision has been branded by the Chief Inspector of Constabulary, Sir Tom Winsor, as "conspicuously unfair and disproportionate".

Sir Tom clashed with the police commissioner over the issue this morning:

Latest headlines in Merseyside and west Cheshire

A drugs gang is jailed for supplying south Wales with £19m worth of cocaine from Liverpool
Jaguar Land Rover's chief executive warns the firm will have to "realign its thinking" on investment following the Brexit vote
Councillors in Liverpool approve plans to sell the Grade II-listed Municipal Buildings to make savings

Jaguar Land Rover chief gives investment warning after Brexit vote

The Chief Executive of Jaguar Land Rover says the company will have to "realign its thinking" on investment - after Britain's vote to leave the EU. 

Ralf Speth has warned the firm could be hit with tariffs on its exports to Europe, as well as new costs for importing parts. 

Jaguar Land Rover employs over 4,000 people at its plant in Halewood.

Councillors approve sale of Municipal Buildings to make savings

Councillors in Liverpool have approved plans to sell the Grade II listed Municipal Buildings.

Copyright: John Allan / Geograph

The building on Dale Street has been the authority's home for over 150 years - but is being let go, as the council tries to make savings of £90m over the next three years.  

Ice cream kiosk owners fined for health and safety breaches

£19m Swansea-Liverpool drug gang jailed

A gang which ran £19m worth of cocaine into south Wales from Liverpool has been jailed.

Copyright: Dyfed-Powys Police

Image caption: Clockwise: Brian Bergamo, Michael Lamb, Michael Sillitoe, Emma Roberts, Dane Bush, Andrew Price, Daniel Sheldon and Donna Kallaway

Groups from Liverpool, Manchester and the Swansea area produced and supplied high-purity cocaine to communities such as Pembrokeshire and Carmarthenshire.

Liverpool ringleader Ian Edwards was given 14 years and Matthew Roberts, who headed the Welsh group, got 12 years.

Daniel Craig 'still first choice for Bond role'

Today Programme

BBC Radio 4

* Gratuitous Daniel Craig photo alert *

The makers of the James Bond films want Chester-born Daniel Craig to remain as 007 for a bit longer, according to one of the franchise's executive producers.

Callum McDougall, who has worked on nine Bond films, said Craig was "absolutely the first choice" of series producers Barbara Broccoli and Michael G Wilson.

Team brief for Merseyside's 'mini Police' recruits

Merseyside Police and Crime Commissioner Jane Kennedy has met the new recruits in Sefton today as the Mini Police project is launched.

Schoolchildren from Litherland and Bolton will learn how to help keep their communities safe.

Latest headlines in Merseyside and west Cheshire

A man has been taken to hospital after a stabbing in Mossley Hill, Liverpool
The South Yorkshire chief constable is set to go to the High Court in a bid to keep his job after resigning over Hillsborough

Meet the Mini Police: Merseyside's newest and youngest recruits

Merseyside Police have welcomed their newest and youngest recruits to the force today.

Known as the Mini Police, the 40-strong team of schoolchildren from Litherland and Bootle have been issued with their mini uniforms.

The scheme has been launched to teach children about the police service and how to help make their communities stronger and safer. 

Over the next year, their schools will work closely with the National Police Air Support (NPAS), the National Association of Retired Police Officers, and Sefton Council.