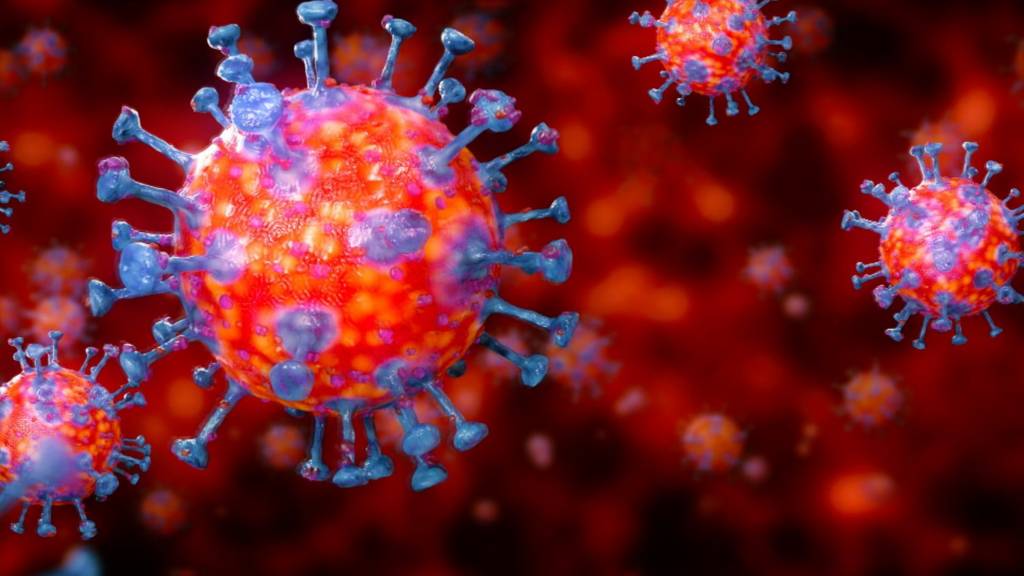 Coronavirus: Updates from across the North West
By Flora Carmichael and Marianna Spring

BBC Trending

Manchester Central to open as temporary hospital

The Manchester Central Conference Centre (formerly the GMEX Centre) will be set up as a temporary hospital able to deal with a thousand patients during the coronoavirus pandemic.

It will be run by the armed forces and will open in mid April.

Supermarket shoppers 'keep calm' and queue

The supermarket shop suddenly looks a little different. So how are people managing under the new restrictions?

Image caption: Shoppers at Heaton Park in Manchester showing how it's done

Social media has been full of people sharing their experience of shopping while keeping 2m (6ft 6in) apart.

Image caption: The scene at Tesco in Stretford, Manchester, on Friday as shoppers prepare for the weekend

Adrian Barrowdale said he had felt nervous before a shopping trip in Manchester but was relieved by how well the supermarket managed shoppers.

He said:

Quote Message: I've just been to Aldi in Sharston and have to say I was really impressed.

Quote Message: It was queuing out the door, which gave me the fear, but it turns out they are just doing one in, one out, and keeping no more than approx 30 people in the store at any one time.

Quote Message: It was very quiet, very peaceful and well-stocked.

Tranmere Rovers vice chairman's sewing plea

Vice chairman of Tranmere Rovers Nicola Palios has tweeted a suggestion for local people who are stuck at home at the moment.

She's asked anyone who can sew to create a 4x4 inch square to be part of a larger piece of work to go on display when the coronavirus pandemic is over "as a reminder of dark times and of hope".

Virtual Grand National to be broadcast

The actual Aintree Grand National horse race may be off, but next weekend will still feature a televised Virtual Grand National.

Copyright: Inspired Entertainment

Forty runners who would have been most likely to line up will take part, using CGI technology and special algorithms.

Tiger Roll had been due to seek an unprecedented third consecutive win in the big race on Saturday, 4 April before it was cancelled because of the coronavirus pandemic.

The virtual race will be broadcast by ITV at 17:00 the same day.

Virus shutdown scuppers funeral plans for daughter, 18

"There was going to be pink balloons, unicorns - and her Girl Guide group were going to perform her favourite song in sign language."

Hayley Smallman, from Liverpool, wanted the funeral for her 18-year-old daughter, Holly, to be a massive celebration of her life - in a venue big enough for the hundreds of people she expected to turn up.

Copyright: Hayley Smallman

Instead, because of social distancing due to coronavirus, it's going to be held in a nearly-empty building.

Holly was born with a series of serious medical problems that left her unable to see or speak. She spent her life under the care of a children's hospice, and died on 13 March 2020, aged 18.

"I am so scared of going into an empty crematorium. My son and daughter are petrified," Hayley told Radio 1 Newsbeat.

"Then we have to come home to an empty house without anyone there to, you know, hold us up".

Preston food company donating 150 daily meals to NHS staff

A food company in Preston is donating up to 150 freshly-made ready meals each day to NHS staff working at Royal Preston and Chorley and South Ribble hospitals during the coronavirus crisis.

Chicken supplier Gafoor Limited, which is owned by the Vaza family, has also donated £100,000 to Lancashire Teaching Hospitals NHS Foundation Trust to help it during the coronavirus pandemic.

The family also co-own the Imperial Banqueting Suite in St Marys Street North and have offered to make the building available free of charge to the NHS if needed.

Tahir Vaza said:

Quote Message: We want to show our support for those working to keep our city well during this difficult time.

Paula Wilson, head of fundraising for the hospital trust, said thanked the company for its "generosity and kindness".

She said:

Quote Message: It is quite overwhelming the way in which the company has stepped forward to help the trust and its staff.

Quote Message: I know how much the staff appreciate having tea taken care of as that's one little less worry a day that they have to address.

Fire service puts out fun family colouring-in prints

Cheshire Fire and Rescue Service has tweeted some pictures for families to print off and have a go at colouring-in during the stay-at-home coronavirus lockdown.

Parklife festival cancelled

Manchester's Parklife festival has been cancelled amid the coronavirus outbreak.

The two-day event was due to take place in June in Heaton Park.

Organisers said they were "really disappointed" but had to make the "unavoidable decision".

In a tweet, organiser Sacha Lord said: "The safety of our customers, staff and artists come first."

People who have already bought tickets will be contacted about a refund or the option of keeping their tickets for the 2021 festival.

Police remind people to not gather in groups

Police on patrol in Liverpool have tweeted a reminder for people not to gather in groups during the coronavirus lockdown.

By Jane Wakefield

Technology reporter

Labour MP self-isolating with coronavirus symptoms

Ashton-under-Lyne MP Angela Rayner has said she has coronavirus symptoms.

Writing in a tweet, she said she was in self-isolation after her symptoms worsened, and she expected to be "a bit quieter than usual".

Boris Johnson tests positive for coronavirus

Prime Minister Boris Johnson has tested positive for coronavirus.

Mr Johnson said he developed mild symptoms over the past 24 hours, including a temperature and cough.

He said he will now self-isolate in No 10 but will "continue to lead the government's response via video-conference as we fight this virus".

Mr Johnson was last seen on Thursday night, as he clapped outside No 10 as part of a nationwide gesture to thank NHS staff.

Region's coronavirus deaths rise by 21

A further 21 people have died from the virus in the North West in the last seven days, bringing the total number of deaths in the region to 68, including Cumbria.

The number of confirmed cases of coronavirus in the region currently stands at 930.

The region's NHS trusts released the following lists of deaths at their hospitals:

Countess of Chester of Chester: 1
Lancashire Teaching Hospitals: 2
Manchester University Hospitals Trust: 2
Pennine Acute Hospitals: 1
Salford Royal: 3
Tameside and Glossop Integrated Care: 4
University Hospitals of Morecambe Bay: 7
Wirral University Teaching Hospital: 1

Police share photos of deserted city streets

Police in Liverpool have shared photos of the city's empty streets, including this one of the Three Graces lit up in blue as part of a nationwide campaign to show support for the NHS.

Copyright: @MerPolCityCen

Children's hospital appeals for donations to help staff

Royal Manchester Children's Hospital is appealing for businesses to donate food, drink and toiletries to support their staff.

But the hospital is asking that donations are not taken directly to the hospital.

Here is a full list of items the hospital needs.

To enable deliveries to be made safely and in line with current social distancing rules, businesses are asked to contact the charity team on 0161 276 4522 or email charity.office@mft.nhs.uk

Scaled-down bin collections to start in Oldham

Bins will be collected once a week in Oldham from Monday, replacing the usual three weekly collections.

Residents are asked to only put out grey bins by 07:00 on the usual collection day.

No other bins will be collected for the time being.

For now all waste materials - including food and recycling - can be placed in the grey bins, the council said.

Councillor Sean Fielding, Leader of Oldham Council, said:

Quote Message: This temporary change will allow us to prioritise general waste and food collections, which must come first at this time to help keep our streets clean.

Arkwright Street Household Waste Recycling Centre, and the other sites across the area, have been closed by Recycle for Greater Manchester following the government announcement that people should stay at home.

Further more information visit the Oldham Council website.