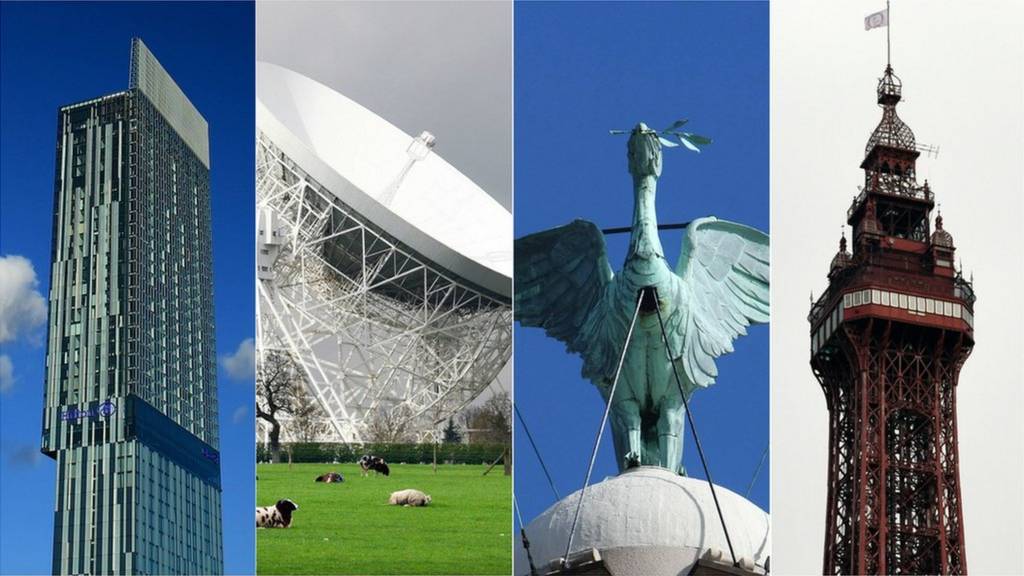 North West flooding prompts major disruption
North West flooding: Latest news

Widespread flooding has affected Cheshire and Greater Manchester. Here's a summary of what's happened:

Poynton in Cheshire and Bramhall in Stockport were worst hit
Eleven people were rescued by Poynton Fire Service from flood water
In Greater Manchester 11 people and four dogs were rescued
Flooding has caused major disruption to rail and road networks

Neil Griffiths, from Cheshire Fire and Rescue Service says flood waters are now beginning to recede.

'Devastating for neighbours flooded again'

The latest floods were "devastating" for neighbours who "lives were ruined [almost] four years ago", a Bramhall resident has told BBC Radio Manchester.

Richard Paddison, who lives near Bramhall Park, said his home had not been flooded, but neighbours living downhill from him were not so lucky.

"The water was waist deep," he said.

'Water receding' after widespread floods

"Flood waters are receding now... after widespread floods," an area manager for Cheshire Fire and Rescue Service told BBC Radio Manchester.

Although the weather is expected to improve, Neil Griffiths reiterated the need to heed safety advice during the floods. He urged people not to take unnecessary journeys.

Crews working to protect properties

Cheshire Fire crews will be working overnight to protect homes and businesses in Poynton from flood water.

Copyright: Cheshire Fire Service

'Upsetting to see so many homes flooded'

It has been a dramatic evening and upsetting to see so many homes flooded.

I was in Bramhall and at the main roundabout it is seriously flooded - it's an area about the size of four football pitches covered in water which is about 2ft deep in places.

I understand people from five or six homes have been rescued by firefighters in a dinghy.

North West flooding: Latest news

Heavy rainfall has caused flooding to large parts of the north-west of England.

Cheshire Fire and Rescue Service has declared a major incident in Poynton, where some homes have been swamped and roads blocked.

Eleven people have been rescued from flood water in the area.

Flood water has also caused issues on the roads, with the closure of the M60 between Stockport and Cheadle and the A555.

Farmer uses digger to clear blocked culverts

A farmer has used his own digger to remove blockages to allow flood water to escape in Poynton.

"I've pulled everything from pallets to wheelie bins," Adam told BBC Radio Manchester.

He said most of the blockages had now been removed from culverts allowing the water to escape.

"We're getting there... it is now a clean-up operation."

Poynton town clerk tweets that they've run out of sandbags.

Policing Macclesfield North and Poynton tweeted that Maggie Lane Bridge in Poynton is closed.

Police warning over flood water

Cheshire Police is warning people not to attempt to drive or walk through flood water or ignore road closure signs.

"Your car could become submerged and the road underneath could have collapsed putting you in danger," it said.

"We put them [the signs] in place to keep you safe."

'Fast flowing torrent' floods homes

The once sedate brook by Mayfair Close in Poynton is now a fast flowing torrent and hard to wade through.

The brook has flooded peoples gardens and is under floor boards in Vicarage Lane. It looks like a river.

Residents are very concerned as it is just three years after what was then described as "unprecedented" floods.

Businesses and homes flooded in Stockport

A social club, funeral directors and a supermarket are among the businesses which have been flooded in Bramhall, Stockport, as well as homes.

Poynton phone exchange being pumped out

Phil McCann is in Poynton in Cheshire where there's been serious flooding.

Watch BBC North West Tonight at 22.25 for more.

Stockport Council says the A555 will be closed on Thursday in both directions between the Woodford Oil Terminal and the A34 due to flooding.

Eleven rescued from flood water in Poynton

Eleven people have been rescued from flood water in the Poynton area in the last four hours, the fire service says.