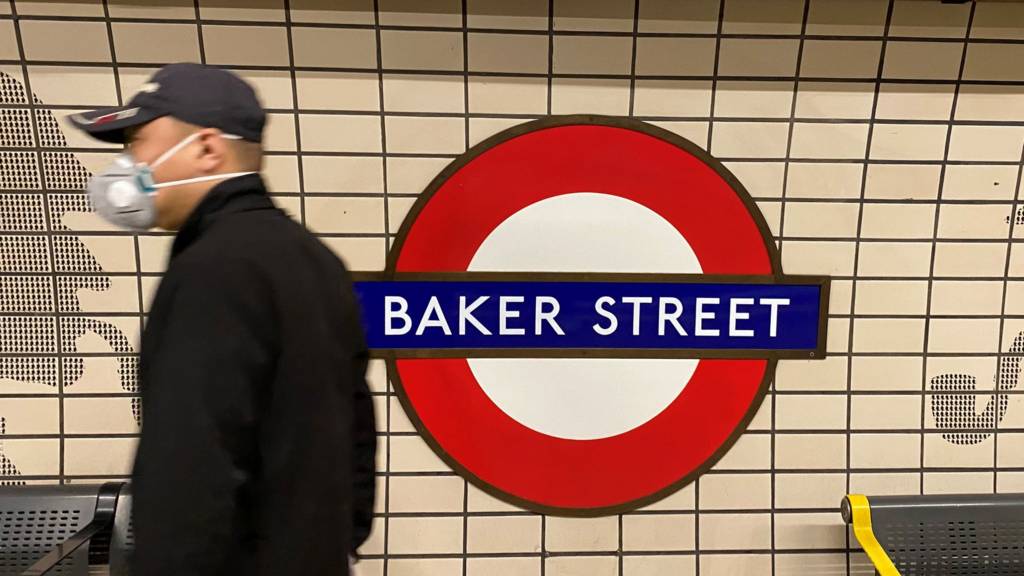 London housemates 'row' the Thames despite lockdown

A pair of housemates have began rowing the length of the river Thames (346km) from the isolation of their flat, raising money for the NHS.

Their aim is to complete the challenge on indoor rowing machines in under 48 hours and only taking a few hours break to eat and sleep.

The challenge comes after the pair recently climbed the equivalent height of Mount Everest (8,848m) by walking up their house stairs 1,100 times, non-stop for 23 hours.

They have so far raised over £8,500 from the last challenge, but hope the new one will raise more.

The pair have began to document their plight on Instagram.

Covid-19's impact on cancer care investigated in new study

A series of studies is being launched to investigate and mitigate the impact of the coronavirus crisis on cancer treatment and care.

Specialist cancer treatment hospital the Royal Marsden and the Institute of Cancer Research London (ICR) have announced a number of critical studies ranging across cancer types and services.

One of the trials will investigate how long it takes for cancer patients to recover from the virus, with the hope of establishing an effective antibody test.

Another involves calling on NHS staff to answer a survey about their wellbeing, to investigate burnout among those working in a cancer healthcare setting.

Professor David Cunningham, consultant medical oncologist at the Royal Marsden and director of the NIHR Biomedical Research Centre, said: "We are uniquely placed to look at Covid-19 in a cancer setting, investigating the pandemic's impact across a wide range of patients.

"These trials call upon our multi-disciplinary expertise in areas such as systemic therapies, radiotherapy, circulating tumour DNA which is detectable in blood tests, and holistic care."

The Royal Marsden and the ICR said several of the studies will explore the use of new and existing technology to improve care and treatment for cancer patients during and beyond the pandemic.

One of the trials, which seeks to establish an effective and rapid diagnostic point-of-care antibody test, will map out a timeline of when immunity is developed to enable cancer treatments to safely restart.

Nine Chelsea pensioners die after contracting Covid-19

Local Democracy Reporting Service

Image caption: Fred Boomer-Hawkins had been living at the hospital since 2017

Nine military veterans living at Royal Chelsea Hospital have died after testing positive for coronavirus, it has been revealed.

The hospital said another 58 Chelsea Pensioners had so far recovered after either testing positive or showing symptoms of Covid-19.

The announcement came ahead of the VE Day commemorations on Friday during which veterans at the famous west London retirement home will pay tribute to the residents who have died as well as the NHS staff working on the frontline.

Some 290 army veterans live at the Royal Hospital, famous for its red tunic uniform. Forty served in World War Two, while others were deployed in Korea, the Falkland Islands, Cyprus and Northern Ireland.

Its governor, General Sir Adrian Bradshaw, spoke of his sadness at the deaths and said that tomorrow's 75th anniversary of VE Day was "a time of hope and reunion that feels particularly poignant".

"Most of our Pensioners have risked their lives serving our nation through war and conflict somewhere in the world, just as our NHS staff and care workers are providing vital and sometimes dangerous service to the nation here at home during this crisis," he said.

One of those who died was Fred Boomer-Hawkins, 75, who lost his life with his son and daughter at his side after a short battle with coronavirus.

He moved to the Royal London Chelsea Hospital in 2017 and was "extremely proud" to wear the retirement home's iconic uniform, his son Terry Hawkins, 49, said.

Londoners 'more likely' to wear masks while commuting

Londoners place more importance on wearing face masks while commuting than people elsewhere the country, a survey has found.

Of 2,000 people queried, 49% of Londoners said they planned to wear a mask when they are out and about once the lockdown is lifted, compared to the national average of 38%.

The survey by Transport Focus and London TravelWatch also found that:

61% of respondents in London planned to walk or cycle more rather than use public transport
53% of London respondents planned to drive more rather than use public transport
48% of respondents in London plan to work from home more once travel restrictions are relaxed
27% of London respondents would be comfortable returning to public transport once restrictions are relaxed, compared to a national average of 24%

London TravelWatch Director, Emma Gibson said: "Like everyone, Londoners need reassurance in order to feel more confident about getting back onto public transport.

"But this survey confirms what we've already suspected: that people in the capital are the keenest to walk and cycle more once travel restrictions are lifted."

Breaking

Notting Hill Carnival cancelled

The Notting Hill Carnival has been cancelled for the first time in its 54-year history.

In a statement, Notting Hill Carnival Ltd said the decision was made "after lengthy consultations with our strategic partners and our advisory council".

It added: "Notting Hill Carnival was founded to bring people together during trying times, and we intend to continue that legacy.

"We are working towards an alternate NHC 2020 that we hope will bring the carnival spirit to people from the safety of their homes, and make them feel connected and engaged."

War memorial vandalised in Hayes

A war memorial has been vandalised with a permanent marker in what police criticised as a "senseless and disrespectful act".

A member of the public in north-west London spotted the damage on the memorial in Church Road in Hayes on Monday, 4 May.

Officers are asking anyone to come forward who recognises the style of writing or the tags "Lord Enki" or "State of Ari" that were scrawled along with other words across the plinth.

The defaced war memorial, which records the names of local soldiers who lost their lives in both world wars, was damaged in the same week as the 75th anniversary of VE Day.

PC Sean Creaby,said: "This was a senseless and disrespectful act and I'm at a loss as to why anyone would target a War Memorial, particularly at a time when we should be remembering those who sacrificed their lives for our country. "Not only was it a completely stupid thing to do, it was also an act of criminal damage and those responsible should know that there are consequences for this type of offence"

No reports of injuries in Maida Vale fire

The London Fire Brigade (LBF) has said there have been no reports of anyone injured or dead in a fire which broke out in a 17th floor flat.

Six fire engines and about 40 firefighters were called to the block of flats on Bourne Terrace earlier this morning.

About 50 people had left the building before the brigade arrived.

The LBF said the blaze was under control by 10:45.

The cause of the fire is under investigation.

Footage emerges of west London fire

Footage has emerged apparently showing a fire which broke out at a Maida Vale block of flats earlier this morning.

Six fire engines and 40 firefighters attend flat fire

Six fire engines and about 40 firefighters have been called to a fire at a block of flats on Bourne Terrace in Maida Vale.

Part of a a 17th floor home of a 20-storey block is alight.

The Brigade's 999 Control Officers have taken 51 calls to the fire.

The brigade was called at 09:55. Fire crews from Paddington, North Kensington, Kensington, Euston and West Hampstead fire stations are at the scene.

The cause of the fire is not yet known.

By Roger Harrabin

BBC environment analyst

By Judith Burns

Education reporter, BBC News

Coronavirus: 64 new deaths in London hospitals

Sam Francis

BBC News, London

London hospitals have registered 64 new deaths linked to coronaviurs on Wednesday.

There have now been 5,282 deaths linked to coronavirus in London hospitals, according to NHS England.

But deaths linked to coronavirus appear to be reducing.

The daily total has now been under 100 for seven days in a row, the first time this has happened since the NHS began publishing daily death data on 2 April.

London's worst affected hospital trust, the North West University Healthcare NHS Trust, registered just five deaths linked to coronavirus today, down from a 28 a day at the end of April.

North West University Healthcare NHS Trust has registered 535 coronavirus linked deaths in total.

Three other hospitals have registered over 400 coronavirus deaths, they are:

The Royal Free London NHS Foundation Trust has registered (448)
King's College Hospital NHS Foundation Trust has registered (445) and
Barts Health NHS Trust (424

Severe disruption: M25 London anti-clockwise

BBC News Travel

M25 London anti-clockwise severe disruption, after J29 for A127 Southend Arterial Road Romford.

M25 London - Temporary closure and stationary on M25 anticlockwise after J29, A127 (Romford), because of a lorry that's broken down.

To report traffic and travel incidents dial 0330 123 0184 at any time

Severe accident: A314 London both ways

BBC News Travel

A314 London both ways severe accident, at Whitton Road.

A314 London - A314 Hanworth Road in Hounslow partially blocked in both directions at the Whitton Road junction, because of an accident.

To report traffic and travel incidents dial 0330 123 0184 at any time

With the UK in its seventh week of lockdown, how different have people's experiences been?