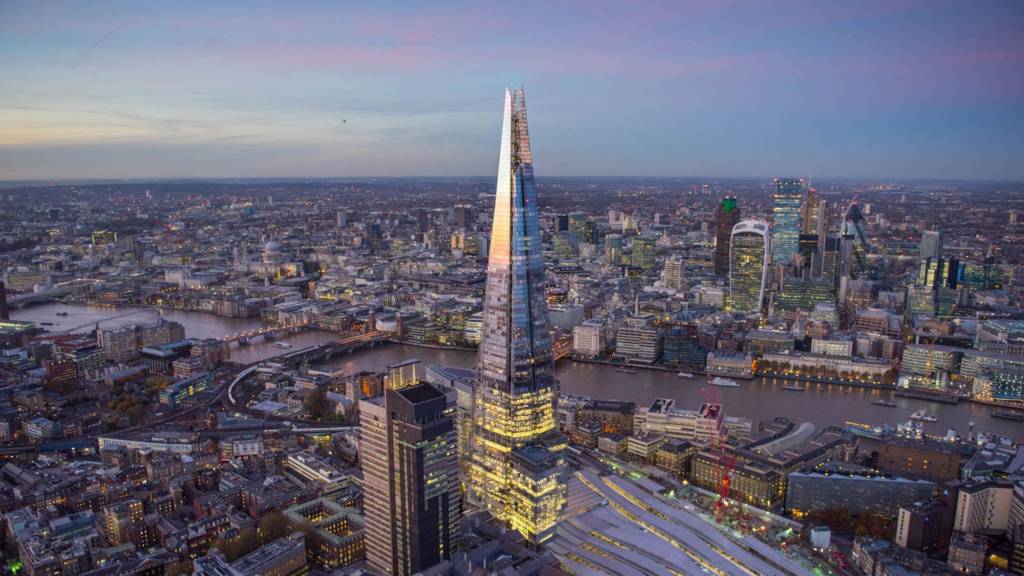 BBC London Live: As it happened
Summary
Updates on Friday 24 May
Updates for London have ended for the day but we'll be back at 08:00 on Tuesday with the latest news, sport, travel and weather.

Have a great Bank Holiday weekend.

Delayed police station due to reopen in 2020

Local Democracy Reporting Service

Hammersmith Police Station is due to reopen in spring 2020, a year later than previously reported.

The former 1930s Grade II-listed police station in Shepherd's Bush Road closed in late 2016 to undergo a huge £59 million expansion.

Improved horse stables will be included in the station, as well as new custody cells, modern offices for its criminal investigation department, and underground parking.

At this time, a concrete shell of the new building can be seen on the site. Scotland Yard this week confirmed the station's new opening time.

Previous reports in trade press from when the project began stated that it would open in early 2019.

The Met Police confirmed the 2020 reopening date, but would not comment further.

Tube station going step-free

Local Democracy Reporting Service

Copyright: London Underground

Work is underway at a London Underground station as part of a move towards step-free access for travellers.

Transport for London announced that "major works" are being carried out at Harrow-on-the-Hill station.

Teams are putting up new hoardings along platforms five and six, which, it explained, will allow them to start digging the new lift shafts.

The overall plans will see four new lifts installed at the station, as well as a new bridge that will give level access to the ticket hall.

Caroline Sheridan, London Underground's director of renewals and enhancements, said the changes will make a "positive difference" to the thousands of people who use the station regularly.

She added that extra staff will be in place while the work is carried out, since they will restrict platform space in certain areas.

Local politicians campaigned for step-free access at Harrow-on-the-Hill and they celebrated when the Mayor of London, Sadiq Khan, included it in a £200 million transport upgrade-package.

Statues become focus of Dementia Week in London

Local Democracy Reporting Service

Copyright: Westminster Council

The unusual sight of iconic statues of Sherlock Holmes, Winston Churchill and Mozart draped in yellow scarves decorated with blue Forget Me Not flowers, has greeted many workers and visitors to central London in recent days.

The "forget me not" scarves appeared on 11 statues in central and west London to mark Dementia Action Week, led by the Alzheimer's Society.

Westminster Council, which has nearly 1,800 residents suffering with the degenerative condition, this week decorated several statues, including:

The Allies (Winston Churchill and President Franklin Roosevelt) in Bond Street
Sherlock Holmes in Baker Street
The Ballet Dancer in Covent Garden
Woman of Samaria, aka the Water Carrier, in Berkeley Square, Mayfair
Mozart in Ebury Street, Belgravia
King Charles I in Whitehall

And there are five more in the borough of Kensington and Chelsea, where the council says 1,500 of its residents have the condition.

The Venus fountain, Sloane Square
St Volodymyr the Great in Holland Park
A Moment of Peril at the Leighton House Museum
The Boy with Dolphin by the Albert Bridge
The Boy David at Chelsea Embankment

One in six people in the UK who are aged 80+ have dementia, according to the Alzheimer's Society. And it currently affects some 850,000 people.

Severe disruption: M4 London westbound

BBC News Travel

M4 London westbound severe disruption, before J2 for A4 Great West Road.

M4 London - One lane closed and delays on M4 westbound before J2, A4 (Brentford), because of a broken down car. Congestion to Chelsea Embankment via the A4 and the A3220 Warwick Road.

To report traffic and travel incidents dial 0330 123 0184 at any time

We used this wonderful photo by Jason Hawkes of the city's skyline as our banner, but we want a new picture every day to show off the capital.

Have you taken a photo of your part of London which you think would be suitable? If so, email it in high resolution (2048 x 1152 or 1680 x 945) to london.locallive@bbc.co.uk.

Severe disruption: A110 London westbound

BBC News Travel

A110 London westbound severe disruption, at Scotland Green Road.

A110 London - A110 Nags Head Road in Ponders End closed and slow traffic westbound at the Scotland Green Road junction, because of an incident.

To report traffic and travel incidents dial 0330 123 0184 at any time

Afternoon weather: Sunshine but patchy cloud

This afternoon will have some sunshine but patchy cloud will tend to develop, bringing a scattering of showers.

Gentle north-westerly breezes. Maximum temperature: 19 to 22°C (66 to 72°F)

Severe disruption: London both ways

BBC News Travel

London both ways severe disruption, in Central London.

London - Slow traffic on Roads in the Central London junction, because of A climate change demonstration.

To report traffic and travel incidents dial 0330 123 0184 at any time

New mayor to ditch grace and favour limo

Local Democracy Reporting Service

Long-serving councillor Tony Louki has been elected as Hounslow's new Mayor, and far from indulging in the comforts of his new position, the 59-year-old has pledged to leave the limo at home and use public transport instead.

Mr Louki was first nominated to represent Isleworth North ward in 1990 and 1994 before being re-elected in Osterley & Spring Grove in 2014 and 2018.

The appointments were made at the annual meeting of the council earlier this week.

Mr Louki said it was an honour and a privilege to accept the role.

"I will fulfil my responsibilities as Mayor with the energy, enthusiasm and commitment the position demands.

"I shall also, bar the odd barbecue, do my very best to be carbon minimal: public transport, electric or hybrid pool car and, unless circumstances prevent, minimal Mayoral limo use."

Due to celebrate his own 60th birthday this year, the Mayor chose Hounslow Seniors Trust as the first of his two charities for the year.

James Gallagher

Health and science correspondent, BBC News

Latest headlines from BBC London

Tarah Welsh has this morning's top stories from the BBC London newsroom.