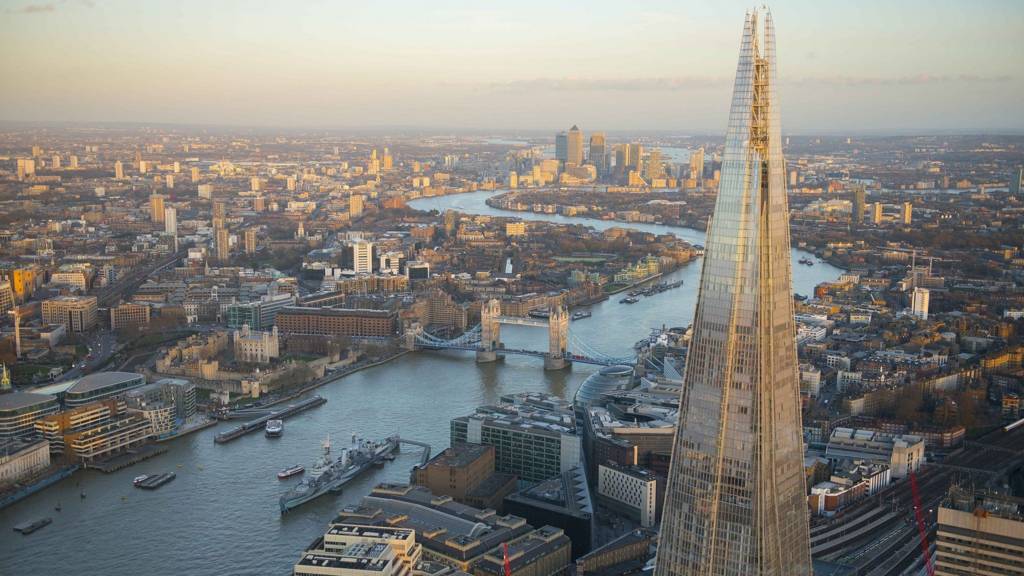 BBC London Live: As it happened
Updates for London have ended for the day but we'll be back 08:00 on Monday with the latest news, sport, travel and weather.

Have a great weekend.

Tonight's weather: Dry, clear and chilly

It will remain dry through tonight with mainly clear skies. It will be a chillier night for many with a frost possibly forming in places.

There could be some patches of mist and fog forming.

Minimum temperature: 2 to 5°C (36 to 41°F).

Watch: Encouraging Londoners to recycle their old clothes

Fast fashion, constantly buying to keep up with trends and discarding old clothes, may be good for the economy but what about the environment?

Especially as a new report from the charity Traid says Londoners throw away more clothes than people anywhere else in the UK.

So should we be doing more to curb our 'throw away' culture?

Police station housing plan rejected

Local Democracy Reporting Service

A plan to knock down a former police station in Chelsea and replace it with 32 flats has been rejected.

Developers wanted to demolish the 1930s building in Lucan Place, where the notorious Acid Bath Murderer John Haigh confessed his crimes, and where actor John Gielgud was also once held, and replace it with a ten-storey block.

The application by 2 Lucan Place Ltd was supported by 13 people who contacted Kensington and Chelsea council's planning committee.

They said they would like the redundant space used again and thought the plan was designed well and liked the suggestion a nursery could open in the building.

The police station was on the market for £35m in 2015 after it was one of 200 sold by the Metropolitan Police to save money.

A report considered by the committee said some of the flats proposed for the lower floors would not get "good standards of daylight and sunlight".

It also said the applicant had not shown why it was not possible to include affordable homes on the site.

Head teachers protest at Downing Street funding rally

Hundreds of head teachers from England and Wales have attended a rally in central London later, to demand extra funding for schools.

They met in Parliament Square before delivering a letter to No 11 Downing Street, amid concerns over work conditions and overcrowded classrooms.

The heads quote the Institute of Fiscal Studies' claim that per pupil funding has fallen 8% in real terms since 2010.

The government says school funds will rise to a record £43.5bn by 2020.

Severe disruption: A101 London southbound

BBC News Travel

A101 London southbound severe disruption, in East London.

A101 London - A101 Rotherhithe Tunnel in Southwark closed and queuing traffic southbound in the East London junction, because of a vehicle fire.

To report traffic and travel incidents dial 0330 123 0184 at any time

Losing friends, moving and being broke - life after uni

Image caption: Kevin Broch

It's the end of university and, if luck is on your side, you have had the best three years of your life.

The nightlife has been amazing; you've made lots of new, life-long friends, as well as spending hours in the library on coursework and preparing for exams.

Hopefully, this has paid off - but what now?

This is the question many students ask themselves when they graduate but few realise adult life is about to come down on them like a tonne of bricks.

When Kevin Broch graduated from Royal Holloway University of London, in 2015, he was looking forward to leaving uni and beginning his professional life.

However, the feeling of hopefulness soon turned to helplessness.

Natasha Ednan-Laperouse went into cardiac arrest on a flight after buying a sandwich at Heathrow Airport.

Natasha Ednan-Laperouse died from an allergic reaction after eating a baguette from Pret a Manger.

Peter Tatchell claims that some Muslims "misunderstand or misinterpret or just don't know" what the Koran says about homosexuality.

Disabled train users to get new 'life-changing' app

A "life-changing" app that can track disabled rail users in real-time will be rolled out nationwide.

The app will update station staff on where a passenger is at any point, useful in the event of a delay, change of platform or missed train.

Four rail companies are using an early version, with the full one to be available across Britain next autumn.

West Midlands Railway, London Northwestern Railway, Greater Anglia, and South Western Railway are currently trialling different parts of the app before the full roll-out across England, Wales and Scotland.

We used this wonderful photo by Jason Hawkes of The Shard as our banner, but we want a new picture every day to show off the capital.

Have you taken a photo of your part of London which you think would be suitable? If so, email it in high resolution (2048 x 1152 or 1680 x 945) to london.locallive@bbc.co.uk.