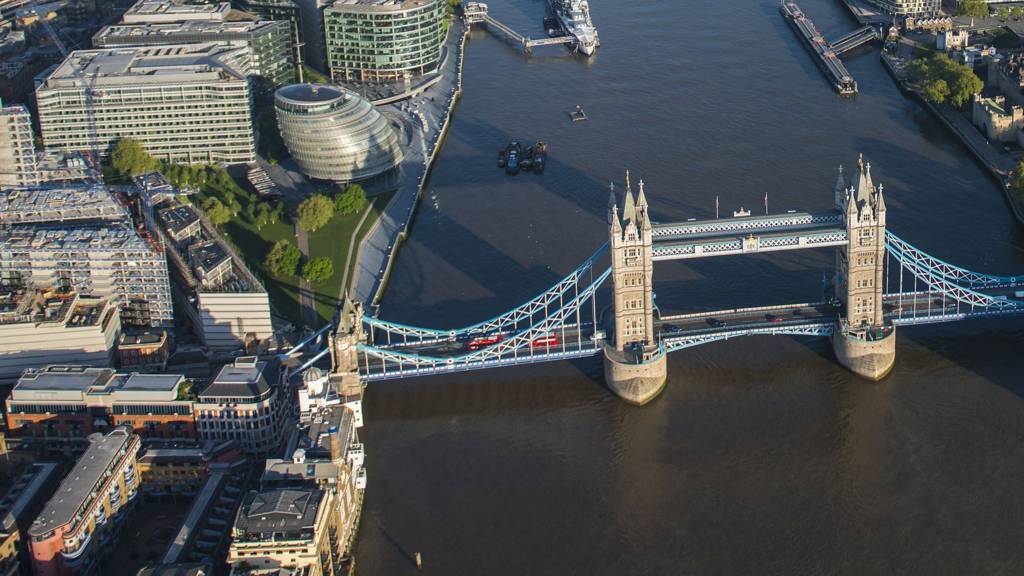 BBC London Live: As it happened
Cecil Hayes worked in London for 50 years but became homeless after an issue with his paperwork.

Updates for London have ended for the day but we'll be back at 08:00 on Monday with the latest news, sport, travel and weather.

Have a good weekend.

Tonight's weather: Sunny and clear

It will remain fine with plenty of sunshine this evening, giving way to mostly clear skies overnight. Winds will be light.

Minimum temperature: 8 to 11°C (46 to 52°F).

West End theatre renamed after Cats choreographer

The original London home of Cats has been renamed after its choreographer, becoming the first West End theatre to be named after a non-royal woman.

The New London Theatre was officially renamed the Gillian Lynne Theatre on Friday at a ceremony hosted by Andrew Lloyd Webber and Cameron Mackintosh.

"You've made many stars look wonderful over your career, but today you are the star," said Sir Cameron.

Cats, for which Lynne won an Olivier, ran at the venue from 1981 to 2002.

Londoners urged to 'get in touch with their green side'

London mayor Sadiq Khan is inviting city dwellers to "get in touch with their green side" and take part in a range of events organised as part of National Park City Week.

More than 130 organisations indluding community groups, arts organisations, local and national charities, boroughs and businesses are putting on about 280 events from 21 July.

Mr Khan, said: "London is a busy, bustling city but it is also home to some truly beautiful green spaces.

"National Park City Week is a fantastic way for Londoners of all ages to get in touch with their green side and to explore parks and green spaces that we may not normally visit."

For more information, visit london.gov.uk

'Too few statues of women in the City'

Local Democracy Reporting Service

Countless statues commemorating historical figures dot the streets of London.

But there is a conspicuous absence from the capital's bronze, marble and stone population, City decision-makers have heard. Aside from a "few old queens," there are very few monuments to women in the city, common councilman Edward Lord says.

He proposed to the City of London's Court of Common Council last night that statues of historic female figureheads from the City of London's history be erected in the Square Mile.

He noted the irony that the deciding votes would be cast by a council sitting at London's Guildhall that is in 2018 four-fifths male.

Cllr Lord proposed the statues should be commissioned to mark this year's suffragette centenary, marking 100 years since the movement won women their right to vote.

He noted research this year showed there were more "Steves" and "Davids" leading FTSE 100 companies than there were women or ethnic minorities at the helm.

"One questions whether if the suffragettes with us still today, whether they would be satisfied of the outcomes since they led 100 years ago," Cllr Lord said.

"I suspect they would not."

He proposed the Corporation pay for statues of pioneering political women from its past.

"Those were women who did not find it easy to find it easy to get to the roles they had," he said.

We used this wonderful photo by Jason Hawkes of Tower Bridge as our banner, but we want a new picture every day to show off the capital.

Have you taken a photo of your part of London which you think would be suitable? If so, email it in high resolution (2048 x 1152 or 1680 x 945) to london.locallive@bbc.co.uk.

Two teenagers charged over stabbing 15-year-old boy

Two teenagers have been charged with the attempted murder of a 15-year-old boy who was stabbed in south-west London.

Police were called to reports of a knife attack in Chessington, Kingston upon Thames, on 20 June.

Harry Rawlings, 18 of Ewell, Surrey, and an un-named 16-year-old male, were arrested on Thursday and charged with attempted murder and making threats with an offensive weapon.

They were remanded in custody and will appear at Wimbledon Magistrates on Saturday.

Police investigate 'unexplained' Westminster death

Detectives are appealing for information after the "unexplained" death of a man in Westminster.

Police officers were called by the London Ambulance Service (LAS) at 19:49 on Thursday to reports of a man found collapsed with a number of injuries, including a severe head injury, in a flat on Page Street.

Matthew Thomas (pictured), 39, was taken by LAS to a central London hospital where he died shortly before midnight.

His next of kin have been informed.

Mr Thomas, who police believe may have been working as a scaffolder, was known to the people living in the flat.

A post-mortem examination will be held in due course.

Det Ch Insp Noel McHugh said: "It is possible that Matthew sustained his injuries at work. I need, as a matter of urgency, to speak with anyone he was working with, and who may have seen him fall or injure himself.

"It is also possible that he was the victim of an assault."

A 49-year-old man and a 53-year-old woman were arrested at the scene on suspicion of murder. They have been taken to a north London police station to be interviewed.

Alice Evans

BBC News, London

London MPs urged to vote against Heathrow expansion

MPs in London have been urged to vote against the introduction of a third runway at Heathrow Airport.

The final Commons vote on the expansion plans is scheduled for Monday.

The cabinet signed off the plans earlier this month.

But, in a letter published today, the London Assembly's cross-party environment committee urged MPs in the capital to "put the health of Londoners first and oppose this proposal".

Man denies stabbing woman at hotel

A man has denied stabbing a woman at a hotel in Bournemouth.

Adam Jon, of Keats Close, Wimbledon, south-west London, pleaded not guilty to wounding with intent and assault by beating.

The 19-year-old appeared at Bournemouth Crown Court where he was granted conditional bail ahead of a trial on 22 October.

A woman in her 20s was found wounded at the Carlton Hotel, on East Overcliff Drive, on 20 May.

£2.4m spent on House of Commons gagging clauses

Chris Cook

Newsnight Policy Editor

The House of Commons spent £2.4m on "gagging clauses" for former staff since 2013, BBC Newsnight has learned.

Fifty-three departing members of the House of Commons Service signed contracts compelling them not to reveal information about the Commons.

So-called "non-disclosure agreements" (NDAs) can be used to silence victims of bullying or harassment.

A House spokesman said the clauses were used "to resolve employment disputes under certain circumstances".