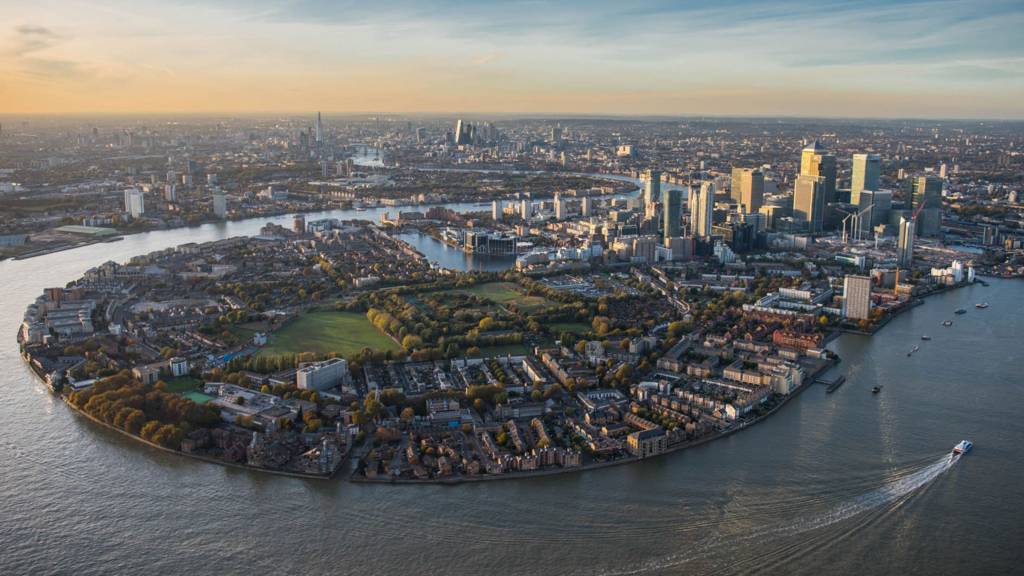 BBC London Live: As it happened
Summary
Updates on Friday 8 June
Updates for London have ended for the day but we'll be back at 08:00 on Monday with the latest news, sport, travel and weather.

Have a good weekend.

Tonight's weather: Clear, dry and mild

More in the way of clear spells through tonight but there will still be some areas of cloud at times, more so towards dawn. Remaining dry though and also rather mild.

Minimum temperature: 11 to 14°C (52 to 57°F).

Travel: Circle Line has severe delays

BBC London Travel

BBC Radio London Travel

Welling house fire under investigation

An investigation has been launched into the cause of a house fire which damaged two homes in Welling, Bexley.

Twenty-one firefighters - from Eltham, Sidcup, Erith and East Greenwich Fire Stations - were called to Cowper Close at 11:23.

The four crews spent just over an hour at the scene, and had the fire under control by 12:35.

According to the London Fire Brigade (LFB), one man left the semi-detatched home which was on fire.

Another property, adjacent to the one on fire, was damaged, LFB said.

There are no reported injuries.

Court date set for men accused of Grenfell fire fraud

Three men have appeared in court charged with fraud offences in connection with the Grenfell Tower disaster.

Abdelkarim Rekaya, 28, Koffi Kouakou, 54, and Abolaji Onafuye, 54, all appeared at Westminster Magistrates' Court this morning

Rekaya, of Lots Road, Chelsea, faces one count of fraud by false representation and obtaining leave by deception; while Onafuye, of Gorleston Street, Hammersmith, is charged with two counts of fraud by false representation.

Both were remanded in custody.

The third man, Kouakou, of Elizabeth Court, Chelsea, was charged with one count of fraud by false representation and was released on conditional bail.

All three will next appear before Isleworth Crown Court on 6 July where they are expected to enter pleas.

Watch: Rare Indian manuscripts at Buckingham Palace

Usually they're kept behind closed doors at the Windsor Castle library. But now rare manuscripts have been put into an exhibition that tells the story of the monarchy's links to the Indian Subcontinent.

BBC London took a sneak peek before they went on display at The Queen's Gallery at Buckingham Palace

Teen jailed for waving hunting knife in shopping centre

A teenager has been jailed for 18 months after being convicted of brandishing a hunting knife inside a Romford shopping centre.

Arkeem Cabey, of Meadow Close, Barking, was sentenced at Snaresbrook Crown Court after pleading guilty to a charge of threatening a person with a bladed article in a public place.

The court heard how numerous calls were made to police on the evening of 29 April after Cobey was seen armed with the knife (pictured below) and attempted to attack another man.

Cobey fled the scene, but was detained and the large hunting knife was recovered nearby.

The 18-year-old will be sent to a young offenders institute.

Kindertransport refugees return to Liverpool Street

Four refugees who fled to the UK to escape Nazi persecution in Europe returned to Liverpool Street Station yesterday as part of a scheme to mark the 80th anniversary of the Kindertransport programme.

Copyright: Holocaust Educational Trust

Vera Schaufeld, Bob and Ann Kirk, and Kurt Marx were all part of the Kindertransport programme which saw more than 10,000 predominately Jewish children brought to the country.

The station was the first port of call for thousands of evacuated Jewish children and a statue called Children of Kindertransport has been erected at the terminal.

Ms Schaufeld was the only member of her family to survive the Holocaust having been sent to Britain from Czechoslavakia aged nine.

Mr and Mrs Kirk arrived separately from Germany and went on to marry, while Mr Marx stayed at a hostel on Willesden Lane as a young refugee.

The meeting was organised by the Holocaust Educational Trust which is running a programme teaching over 8,500 London school students about Kindertransport.

City Hall to host Windrush anniversary celebration

Image caption: 'Arrival: celebrating Windrush' will take place at City Hall on The Queen's Walk

City Hall is to host a free party to celebrate 70 years sine the arrival of the Windrush generation in Britain.

HMT Empire Windrush discharged its passengers at Tilbury in Essex on 22 June 1948.

On Saturday, 30 June, the mayor's office will host a programme including talks, music, workshops and film screenings, in honour of the Windrush generation and those who have since followed.

The celebration will run from 11:00-20:00. Attendance is free but booking is required.

Image caption: HMT Empire Windrush ship that brought the first West Indies immigrants to Britain in 1948

The Mayor of London, Sadiq Khan, said: "The talks, films and exhibitions will demonstrate that in London, we don't simply tolerate each other's differences, we celebrate them.

"The recentWindrush scandalhas shone a light on an immigration system that is simply unfit for purpose and it was appalling to learn earlier this year that members of the Windrush generation were wrongly deported. I will continue to call on the Government for answers and to right the wrongs and distress they have caused."

Haringey to give more cash to help stop Stroud Green Road rough sleepers

Severe disruption: M25 Greater London clockwise

BBC News Travel

M25 Greater London clockwise severe disruption, between J29 for A127 and J30 for A13 Lakeside.

M25 Greater London - One lane closed and very slow traffic on M25 clockwise between J29, A127 (Romford) and J30, A13 (Lakeside), because of a lorry having a tyre changed.

To report traffic and travel incidents dial 0330 123 0184 at any time

Brixton portraits celebrate life and soul of the street

Photographer Charlie Clift took to the streets of Brixton to capture images that celebrate the life, soul and character of the London community.

"I wanted to capture the characterful people of Brixton," says Clift, who brought with him a small team and makeshift studio: a grey backdrop and a light on a stick.

"I wanted to use the backdrop to pick out the individual, but I also made sure to leave the street around them as a frame within the picture to show their connection with Brixton.

"From the moment you exit the Tube station, your senses are sent into overdrive.

"There is this wonderful hustle and bustle of an area so diverse."

Watch: Bright future for London's only LGBTQ+ theatre

London's only LGBTQ+ theatre has a new home.

Arrests after investigation into alleged money laundering

Danny Shaw

BBC Home Affairs Correspondent

Eight people have been arrested as part of an investigation into an organised crime network that allegedly laundered millions of pounds through High Street banks.

City of London police claim the suspects, who are all Chinese nationals, had been involved in the operation since last Autumn.

Raids were carried out at seven addresses across London and at Bracknell in Berkshire.

About £600,000 cash has been seized.

A planned strike by cleaners, security staff and travel safe officers on the Docklands Light Railway (DLR) has been called off.

Members of the Rail, Maritime and Transport (RMT) union employed by contractor ISS were due to walk out for 24 hours from 05:30 on 13 June over claims of a breakdown in industrial relations.

RMT general secretary Mick Cash said the company had agreed to meet the union for talks under the chairmanship of the conciliation service Acas.