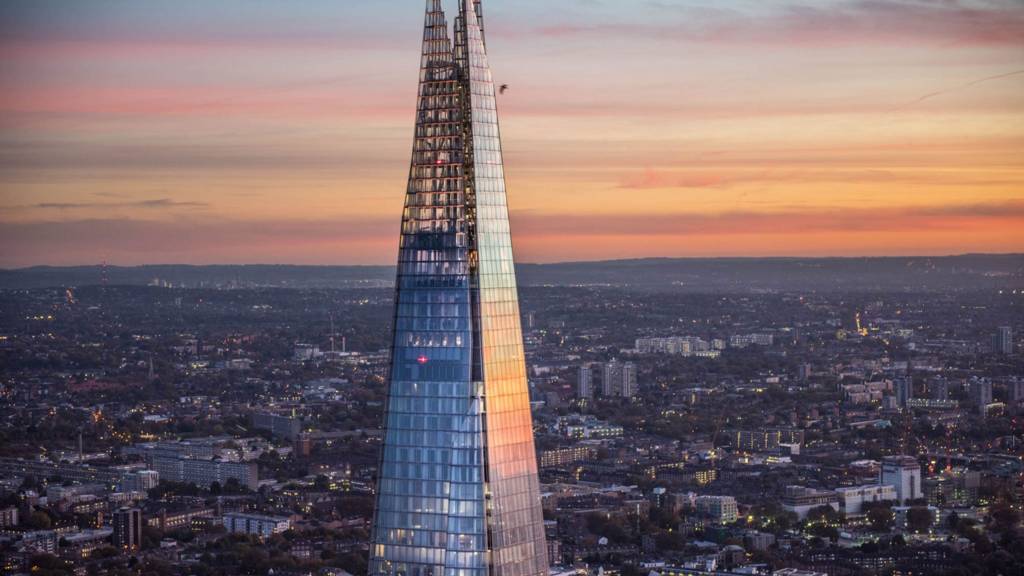 BBC London Live: As it happened
Summary
Updates on Friday 25 May
Updates for London have ended for the day but we'll be back at 08:00 on Tuesday with the latest news, sport, travel and weather.

Have a good Bank Holiday weekend.

Tonight's weather: Dry but mist and fog expected later

Tonight will be mostly dry with some clear spells for a time, but low cloud, mist and fog will become quite extensive.

There is the threat of the odd sharp shower by morning. Minimum temperature: 12 to 15°C (54 to 59°F).

Grenfell: The healing power of gardening

How one gardener is trying to help the community around Grenfell heal.

Two London female scientists win awards

Image caption: Dr Lucia Prieto-Godino (far right) and Dr Yanlan Mao (middle) have been named as winners

Two female scientists from London have been named as the winners of this year's L'Oréal UNESCO For Women in Science Awards.

Dr Yanlan Mao from University College London - who looks at cell and tissue repair after injury - and Dr Lucia Prieto-Godino from The Francis Crick Institute in London - who works on the evolution of the brain - are among the five winners of this year's awards.

The awards are designed to provide flexible and practical financial support for the winners to further their research and careers and provide support to keep them in the scientific community, a spokesperson said.

"With the flexible grant, winners may choose to spend their fellowship on buying scientific equipment, paying for childcare costs, travel costs or indeed whatever they need to continue their research."

Travel: Severe delays on Bakerloo Line

BBC London Travel

BBC Radio London Travel

Alley murder suspect pleads not guilty

A man has pleaded not guilty to the murder of a man who was fatally stabbed in an alleyway in Andover.

Tommy Ferris, 28, from London, was found injured on the path off Smannell Road in the early hours of 13 April, and was pronounced dead on arrival at hospital.

Zandrae Smith, 20, of Bradford, West Yorkshire, entered the plea at Winchester Crown Court.

He was remanded in custody ahead of a trial in October.

Haringey Council appoints new leader

Copyright: Haringey Council

Labour's Joseph Ejiofor has officially been appointed as the new leader of Haringey Council.

He succeeds Claire Kober who quit earlier this year amid a row over a controversial project known as the Haringey Development Vehicle (HDV).

Her administration clashed with members of Momentum about a £2bn deal with a private company to build 6,500 new homes.

Mr Ejiofor was elected as leader of the Haringey local Labour group after his part was voted back in to run Haringey Council on 4 May - despite losing seven seats to the Liberal Democrats.

He was sworn in at Haringey's annual full council meeting last night.

The council's new "diverse" cabinet was also announced at the meeting.

Croydon Council announces annual Windrush Day

Copyright: Croydon Council

Croydon Council has announced it intends to hold a commemoration day for the borough's Commonwealth British citizens.

The event, which is yet to be given a formal date, will be held annually and will be called 'Croydon Windrush Day'.

The announcement follows an event held at Croydon Town Hall on Tuesday for residents, which brought together speakers from local representatives and immigration specialists, to learn more about what is being done in response to immigration issues impacting the Windrush generation.

Listen: How do you learn trapeze if you're blind?

Video content

Amelia Cavallo, an American living in London, has mastered the art of aerial performance on silks and trapeze at great heights above the floor.

As someone who is registered blind, how does she know how high up she is and where the silk or trapeze will be when she lets go as part of a trick? And how often does she end up on the crash mat?

Cavallo is performing as part of new circus show, What Am I Worth? It's a collaboration between disabled performers and musicians and asks society a very pertinent question.

The Great Exhibition of the North opens on 22 June on Tyneside. Has anyone in London heard of it?

Guilty murder verdict over butcher's shop stabbing

Ehsannullah Mohabat, 24, has been found guilty of the murder of Irfan Ahmed, 24, who was stabbed to death at a butcher's shop on 29 September 2011 in Wood Green, north London.

Mohabat (pictured above) fled the country but was extradited to the UK from Turkey in December 2017.

The defendant was found guilty at the Old Bailey by a majority of 11 to one and will be sentenced on Tuesday.

Speaking after the conviction, Zeeshan Ahmad - Mr Ahmed's brother - said they want Mohabat "to be punished".

He added: "Irfan's murder has severely affected our family. It was my parent's dream that Irfan got a good education and have a good life.

"Now my mother just looks at Irfan's photo and cries. Our family will never ever forget him.

"If Mohabat is not dealt with properly, we believe he has the mentality to harm others in the future."

The Old Bexley and Sidcup MP speaks about about his illness and recovery.

Travel: Reduced Waterloo & City service

BBC London Travel

BBC Radio London Travel

Tranport for London (TfL) says each Friday between 25 May and 10 August, the Waterloo & City line will be operating a reduced service during certain times.

This is so major maintenance work on the train fleet can be carried out.

During peak hours (06:40-09:40 and 16:15-20:00), trains will depart every three-and-a-half minutes.

Councils continue to use bailiffs

Local Democracy Reporting Service

Councils are still using bailiffs to recover unpaid debts - even though a third of Londoners are against it.

Waltham Forest Council and Redbridge Council send debt collectors out to people's homes if they have an unpaid fine or council tax.

Between 2016 and 2017, Redbridge Council sent bailiffs out 417 times, while Waltham Forest sent them out 495 times.

In the same two years, the number of summons issued for unpaid debts were 3,362 in Redbridge and 6,575 in Waltham Forest respectively. However, 31% of Londoners are against using bailiffs when dealing with families with children, according to 4in10 and Survation.

The London Child Poverty Alliance said only three boroughs refused to use bailiffs to recoup debts in 2017: Islington, Southwark and Brent.

But each of their websites list bailiff usage as a possible consequence of failing to pay council tax.