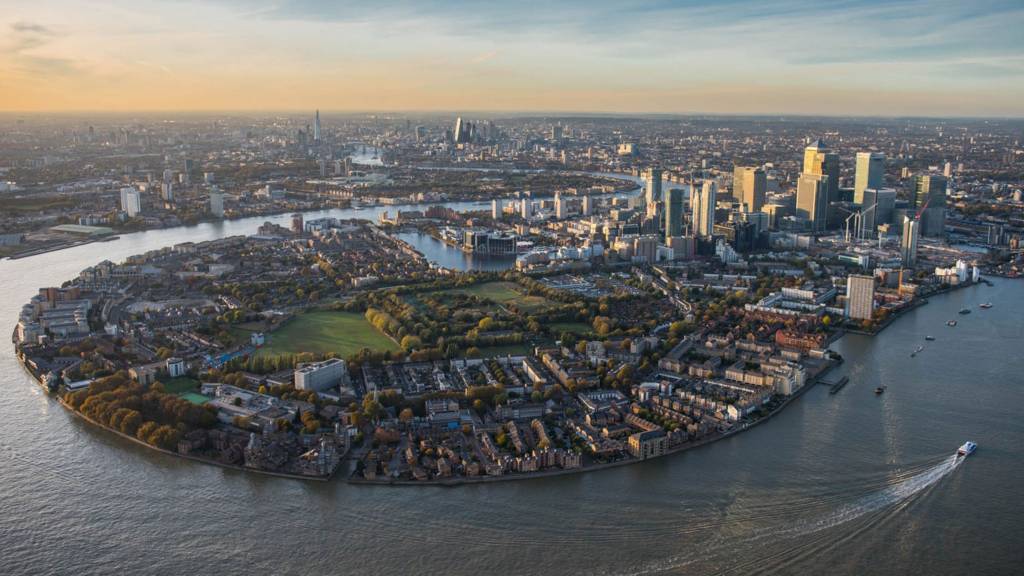 BBC London Live: As it happened
Summary
Updates on Wednesday 2 May
Updates for London have ended for the day. We will be back at 08:00 on Thursday with all the latest news, sport, travel and weather.

Tonight's weather: Dry, becoming chilly

It will be dry through tonight and under mostly clear skies, it will turn rather chilly with a touch of ground frost in places. Mostly light winds.

Minimum temperature: 1 to 4°C (34 to 39°F).

Duke to officially open London Bridge station after refurb

The Duke of Cambridge will officially open London Bridge station following a billion-pound redevelopment project, Kensington Palace has said.

William will arrive by train at the station on 9 May and will be met by Transport Secretary Chris Grayling and Mark Carne, chief executive of Network Rail.

During the visit the duke will also be introduced to apprentices, project leaders and long-term staff involved in the project.

Before leaving, William will unveil a plaque to mark the official opening of the station.

Watch: George Michael's family ask fans to remove tributes

The family of George Michael have requested that fans take down tributes left outside the singer's two homes.

The pop star was found dead on Christmas Day 2016.

Supporters have created memorial gardens outside his home in Highgate, north London and at Goring, Oxfordshire.

Anger as demolition of historic hall begins after deal with south London church

Two teenage girls stabbed 'after social media dispute'

Two teenage girls were stabbed in west London after what police believe was an argument on social media.

The girls, both 17, were found with stab and slash wounds after Scotland Yard were called at about 17:30 on 23 April.

The victims' injuries were non life-threatening and they have since been discharged from hospital.

Officers arrested a 17-year-old girl at the scene who has been bailed until mid-May.

Police launched an appeal for information this afternoon.

New music venue proposed next to 02 Arena

Tom Bull

Local Democracy Reporter, Greenwich

Copyright: Knights Dragon

Plans to build a 4,400 capacity events venue next to the 02 Arena have been submitted to Greenwich Council.

Knight Dragon, the developer behind the scheme, wants to build a two-storey venue for gigs, conferences and other events on the Greenwich Peninsula.

Knight Dragon, which is planning other developments to regenerate the Peninsula, said the venue would be open for up to 10 years.

The venue would be built on a currently empty plot of land on the banks of the Thames.

According to the application, a typical calendar of events would include: 20 conferences, 10 awards, eight concerts, eight exhibitions, 25 corporate parties and 12 brand events.

The under-threat gasholder can be seen from the proposed site, which is expected to be visited mainly by the jubilee line.

Can you help locate this man?

Police in Hammersmith and Fulham are looking for help tracking down a burglary suspect.

UK's most polluted towns and cities revealed

Some 47 towns and cities across the UK are at or have exceeded air pollution limits set by the World Health Organization, its new report has found.

The WHO data shows 32 areas have fine particle air pollution levels above 10 micrograms per cubic metre, with the remaining 15 at that limit.

Areas that exceeded the level include London and Manchester, with the Welsh steelworks town Port Talbot the worst.

Women sexually abused on Liverpool Street train

Copyright: British Transport Police

Police have released an image of a man they want to identify in connection with two sexual assaults on trains in and out of London.

A woman in her 20s was touched inappropriately three times during the journey by a man who had sat down next to her on the 9:21 service from Romford to Liverpool Street on 5 October last year.

On 9 January, a woman in her 30s was touched inappropriately by a man on the 19:34 service from Liverpool Street to Romford.

British Transport Police believe the incidents are linked but despite extensive investigations they have not yet been able to trace the man they want to speak to.

Charity Commission launches financial probe into Tabernacle

An evangelical church based in West Croydon has been placed under investigation by the Charity Commission and had its bank accounts frozen.

Severe accident: A3006 Greater London eastbound

BBC News Travel

A3006 Greater London eastbound severe accident, at Corban Road.

A3006 Greater London - A3006 Steve Biko Way in Hounslow blocked and queuing traffic eastbound at the Corban Road junction, because of an accident.

To report traffic and travel incidents dial 0330 123 0184 at any time

Department for Transport evacuated over suspicious package

Copyright: Jonathan Spink

The Department for Transport was evacuated and surroundings roads closed after a report of a suspicious package.

Police were called at 12:05 today to the Department building on Horseferry Road, Westminster.

Specialist units attended and determined the package was non-suspicious. The incident was over by about 13:00.