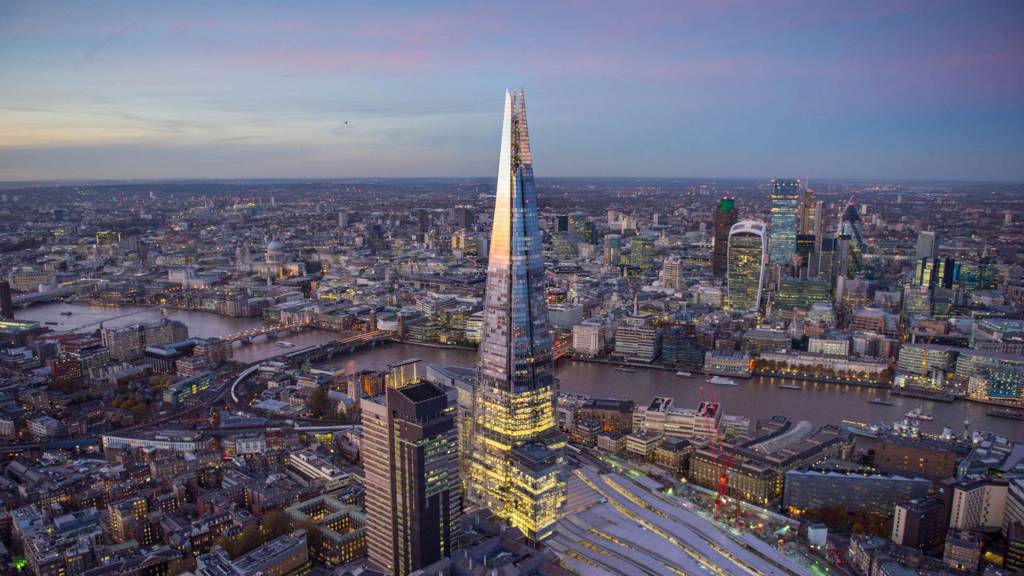 BBC London Live: Latest updates
By Zack Adesina

BBC Inside Out, London

Peter Whittle resigns as UKIP spokesman for London

UKIP London Assembly member Peter Whittle has resigned as UKIP spokesman for London.

Announcing his decision on Twitter, he said that "The current situation cannot continue", and reconfirmed his call for UKIP leader Henry Bolton to resign.

The move comes after the national executive committee of UKIP backed a vote of no confidence in Mr Bolton.

The UKIP leader has faced repeated calls to quit over offensive texts sent by his ex-girlfriend.

Why does Kew Gardens have its own police force?

Alice Evans

BBC News London

Did you know Kew Gardens has its own police force? It's been around since 1845.

We've been asking for your questions and someone asked why. So here's what we've found out...

The team is responsible for the security and protection of the gardens in Richmond, south-west London, and is active 24 hours a day all year round.

Kew Constabulary was set up in 1845 to police the tourist attraction.

By 1850, the annual number of visitors to the park had reached almost 180,000.

When the Crimean War ended in 1856, army pensioners swelled the ranks of the Constabulary to control the flood of Londoners.

The former soldiers performed gardening duties as well as overseeing security.

Today's team has full police powers within the jurisdiction of the gardens.

However, the Metropolitan Police's coverage includes the gardens and surrounding neighbourhood, so any criminal offences are dealt with by them.

Kew Constabulary carry out a variety of roles such as being first responders to intruders, fires, lost children and vulnerable adults.

The team works closely with London's emergency services.

As of August 2017 there were 20 staff members, including eight constables, in the Constabulary, with two vehicles to help patrol the 330 acre site.

Afternoon weather: Some sunny spells

It will be a bright and dry afternoon across London with a mixture of cloudy conditions and some sunny spells.

Maximum Temperature: 9C (48F).

Haymarket reduced to one lane due to fire

Transport for London has said Haymarket near its crossing with Panton Street in central London has been reduced to one lane due to a fire at Steak & Co restaurant.

Firefighters were called to the blaze at 8:10 GMT today and sent eight engines and 58 firefighters.

There are no reports of injuries.

Cheesecake shop closed due to Haymarket fire

Huge fire at Haymarket restaurant

Copyright: London Fire Brigade

A large fire has broken out just after 8:00 GMT at the Steak & Co restaurant on Haymarket in central London.

Eight fire engines and 58 firefighters are currently tackling the blaze near Piccadilly Circus.

The London Fire Brigade said part of the restaurant's ducting, which is the ventilation system, is alight and parts of the first and second floor are on fire.

There are no reports of injuries at this stage.

Buses are being re-directed to avoid the area.

Man shot in head in east London

A man has been treated for life-threatening injuries after being shot in the head in Romford Road, east London on Sunday night.

The Met Police said that no arrests have been made at this stage, and that enquiries are ongoing.

The area remains cordoned off.

Today's photograph of the London skyline is courtesy of Jason Hawkes. Send us your images of the capital to: london.locallive@bbc.co.uk

Mother 'lives' for brain damaged 19-year-old daughter

Bridget is 19 years old and lives with her mum, Karen, in Stanmore, north-west London.

She was born with severe brain damage and spina bifida after her mother Karen was prescribed an epilepsy drug when she was pregnant.

Disabilities caused in babies by epilepsy drug a 'scandal'

An MP has said the harm caused to children after their mothers were given the epilepsy drug sodium valproate is an "extraordinary scandal".

It is thought about 20,000 children in the UK have been left with disabilities caused by valproate since the 1970s.

Norman Lamb MP said it was also "extraordinarily distressing" new research suggested medical problems could be passed through generations.

Affected families have called for a public inquiry and compensation.

Today's weather: Mostly dry, with some sunny spells

Today will be warmer than it has been recently. Any overnight rain, mainly in the south, will soon ease away. A day of bright or sunny spells then follows, with the best of these across eastern parts.

Maximum Temperature: 9 C (48 F)

Travel: Signal failure near Ascot

BBC London Travel

BBC Radio London Travel

On South Western Railway, fewer trains are running between Ascot and Virginia Water because of a signal failure.

Romford Road is closed between Stratford and Forest Gate following a shooting. Bus routes 25, 86 and 308 are on diversion.

For the latest travel updates follow @BBCTravelAlert

Bridget was born with severe medical problems because of an epilepsy drug her mother took.