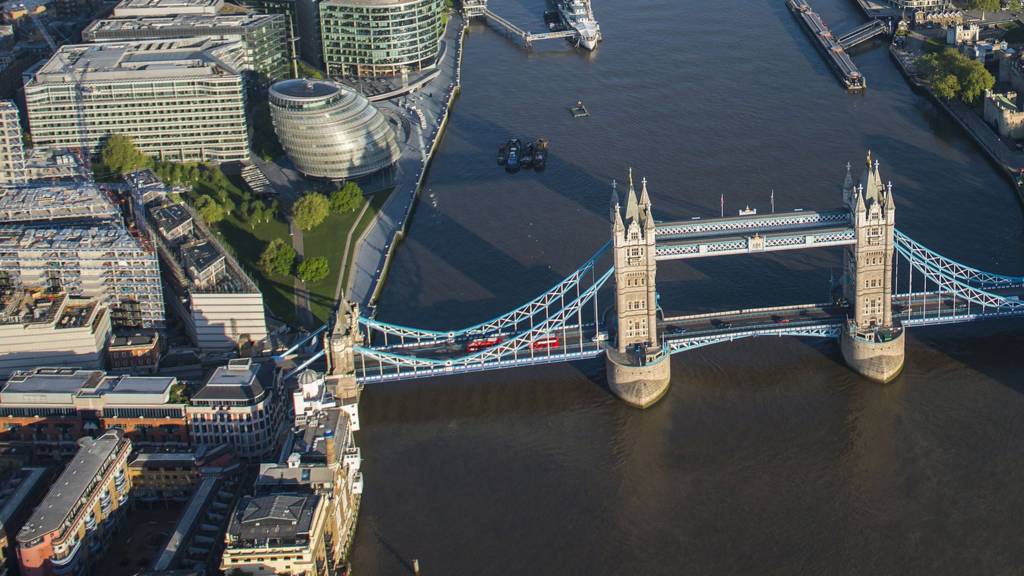 BBC London Live: As it happened
By Daniel Wainwright

BBC News

Updates for London have ended for the day but we'll be back at 08:00 on Monday with the latest videos, news, sport, travel and weather.

Have a great weekend.

Tonight's weather: Mostly dry and frosty

Although the odd shower can't be ruled out this evening, most parts will see a dry night with long clear spells and a widespread frost developing. Minimum temperature: -1C (30F).

London to get share of £1.2m fund to celebrate women's vote

Image caption: Millicent Fawcett was an English feminist, political and union leader, and writer

London is one of seven cities in England to get a share of a £1.2m government to fund for projects to celebrate the centenary of women's right to vote.

Minister for women and equalities Anne Milton said: "A huge congratulations to London, one of our 'Centenary Cities' that have been recognised for their proud connection to the suffrage movement.

"Less than 100 years ago, women could not vote and could not stand as candidates for Parliament.

"By remembering and celebrating those individuals who fought to get the right to vote we are continuing to push for all our political institutions to reflect women's representation in society.

"Next year will be an important and exciting year across the country."

The first female statue in Parliament Square - Millicent Fawcett - will also be unveiled in 2018 as part of the 'Centenary Cities'.

South Western Railway consulting on December 2018 timetable

If you want your say about changes to South Western Railway's railway from December next year, the firm's consultation is due to close on 22 December.

Romford childminder jailed over baby girls' assault

A registered childminder found guilty of seriously assaulting two baby girls in her care has been jailed for 16 years.

Anouska Coleman, 37, of Lancing Road, Romford, north-east London, was convicted of two counts of grievous bodily harm with intent following an earlier trial at Basildon Crown Court.

She was sentenced at the same court today to 16 years in prison, the Metropolitan Police said.

One of the baby girls was nine months old and the other was seven months old.

Detective Chief Inspector Keith Paterson said: "The parents of these two baby girls put their trust in Coleman to look after them and she abused that trust in the most awful way.

"The lives of the girls and their families have been hugely impacted and the girls will carry the scars of the injuries they have sustained at Coleman's hands through the rest of their lives.

"We may never really know how or why Coleman injured these defenceless babies, but ultimately she caused their injuries and must now face the consequences of her actions."

Charities join forces to tackle homelessness in London

Eighteen homeless charities have joined forces to launch a new campaign to help rough sleepers in London.

The coalition, called the London Homeless Charities Group, will offer Londoners an easily accessible single donation point, with all funds generated going equally to all 18 charities.

The group have been joined by Mayor of London Sadiq Khan who also announced that City Hall run homeless shelters will open everyday of sub-zero temperatures in London, rather than making shelters available for people when three consecutive days of freezing temperatures were forecast.

The mayor said: "We must continue to take action because one person sleeping rough is always one too many."

Festive drinkers 'risk death on railway'

More than 7,400 alcohol-related incidents were reported on the rail network in 2016-17, figures show.

Of the 7,419, Network Rail said 16% took place in "the festive period", 24 November to 2 January.

The organisation has released a video of inebriated people falling on to tracks, as part of a warning to passengers to take care.

Dangers, it said, included falls on platforms, ignoring level crossing warnings and violence among passengers.

Full breakdown of the worst stations for alcohol-related incidents

Arrests over Finsbury Park rape

Two men have been arrested in connection with a rape in Finsbury Park.

The alleged attack took place between 23:00 on 23 September and 01:00 the following day.

Two men, both aged 32, presented themselves to two different police stations this week. Both were arrested on suspicion of rape and have since been released under investigation.

FA release statement on FA Cup / Royal Wedding clash

Murdering dad denied legal aid for daughter's inquest

A man with an "evil temper" who murdered his six-year-old daughter faces the prospect of representing himself at the inquest into her death after being refused legal aid.

Ellie Butler suffered "catastrophic" head injuries after what the trial judge described as a "brutal assault" by her father, Ben Butler, in October 2013.

The previous year, a family court judge had ruled that Ellie should be returned to Butler's care.

The 38-year-old, from Sutton, south London, who was jailed for life last year, told a preliminary hearing that he was "completely out of the loop".

The court heard a lawyer had agreed to act for Butler temporarily for free while he appealed against the decision to deny him legal aid.

Dame Linda Dobbs, the retired High Court judge appointed to oversee the proceedings, said it would be "highly desirable" for Butler to have a lawyer at the inquest, which starts in March.

But Dame Linda said there was a "risk" that neither Butler, nor his former partner, Jennie Gray, would be legally represented.

Gray, 38, who was jailed for child cruelty and attempting to pervert the course of justice, followed the hearing by a separate prison video-link and at one point complained that she hadn't received legal documents that had been sent to other people involved.

Decisions on the scope of the inquest and whether a jury will be required will be made in the New Year.

Afternoon weather: Sunny but cold

There will be sunny spells through the rest of the afternoon, but it will be cold in the northerly wind.

The odd shower is possible, perhaps turning to sleet across higher hills like the Chilterns.

Maximum temperature: 5C (41F).