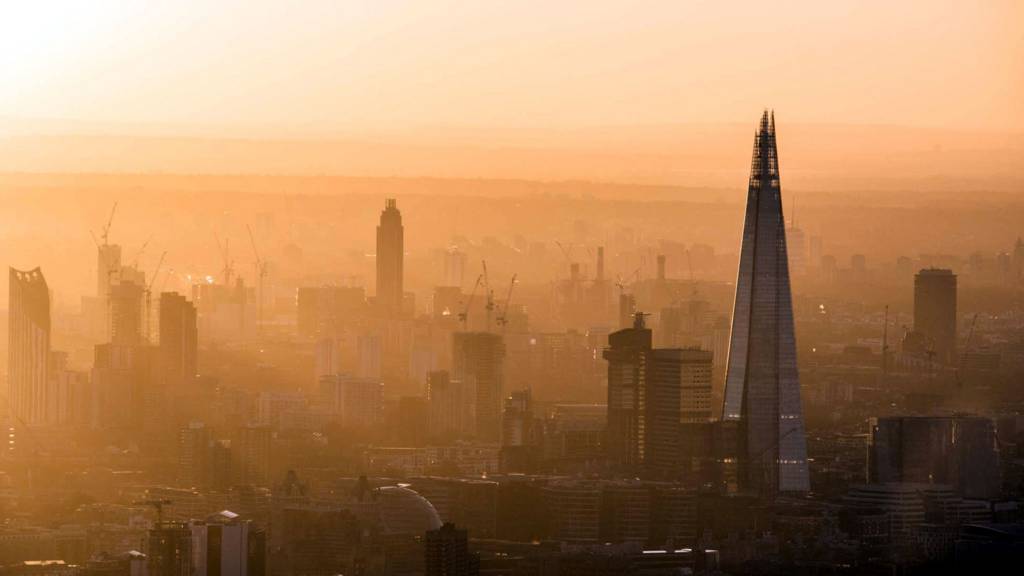 BBC London Live: As it happened
Summary
Updates on Friday 3 February
Goodbye from BBC London Live

Updates for London have now ended for the day but we'll be back on Monday at 08:00 with all the latest videos, news, sport, travel and weather.

Have a great weekend.

Tonight's weather: Breezy, heavy rain and then frosty

Breezy at first, with further heavy rain for a time. Wind and rain should ease around midnight, with skies clearing behind. Turning colder with clearer skies, bringing a risk of frost and patchy ice by dawn. 

Minimum temperature: 2C (36F).

Top London football clubs urged to pay voluntary Living Wage for staff

Top flight football clubs are being asked to ensure contract staff such as cleaners and caterers are paid the voluntary Living Wage.

Citizen UK has written to the chairmen of Arsenal, Tottenham and West Ham stating that staff working on match days are often on low pay.

Chelsea and Everton are leading the football league of Living Wage employers, joining almost 3,000 other businesses and organisations paying the voluntary rate of £9.75 an hour in London and £8.45 outside the capital. 

The Government's National Living Wage stands at £7.20 an hour for workers over the age of 25.

Tory MP joins campaign against NHS cuts to baby milk

Workers rescued from refinery blaze

Bob Dale

BBC Live reporter

Two workers had to be rescued from the roof of an oil refinery after a large fire broke out inside the storage facility on the Kent-London border.

Six fire engines and 35 firefighters are tackling the blaze after being called to the refinery on Manorway in Erith at 13:10 GMT.

London Fire Brigade says the three-storey building contains two oil refinery cylinders.

The cause of the blaze is not currently known.

Two men had escaped from the ground floor of the building before fire crews arrived.

Copyright: David Letchford

Copyright: David Letchford

January - a mish-mash of a month

It's been a month of contrasts weather-wise across the capital but above all - it's been COLD!

Curious really - seeing as we're entering the month of February on a very mild note with temperatures in double figures.

The official numbers from the Met Office have been crunched and on the whole, across London and the South East it has been around 2C colder than average at night.

Antonio Conte says Chelsea's 3-0 defeat to Arsenal in September is "always" in his mind, adding that he hopes the same is true of his players.

Breaking

Fresh talks between union and train operator

Bob Dale

BBC Live reporter

The RMT union has agreed to meet Southern Rail next week, in the long-running dispute over driver-only operated trains.

Aslef members are due to vote on an agreement reached with the operator yesterday.

Has Sadiq Khan caved in to the unions? - Conservatives

Conservative London Assembly member Keith Prince said he suspects Sadiq Khan has "caved in" to the RMT to get next week's Tube strike suspended.

"Of course it's good news that the strikes are off, but if the RMT's statement is true then Sadiq Khan has caved in and bought off the RMT by spending tens of millions of pounds on unnecessary jobs.

"Plus he has shown the RMT and the TSSA that they can get their way by striking and threatening to strike. That will only encourage more strikes in the future."

The mayor's office said the proposals agreed with both unions would see an additional 325 new members of staff, 200 of whom will be in full-time positions.  

Mayor welcomes Tube strike suspension

Following the news that next week's Tube strike by the RMT has been suspended, London mayor Sadiq Khan has issued this statement:

"Like all commuters in London I'm delighted that we have been able to get the Tube strikes suspended – it shows what we can achieve by talking and engaging with staff. 

"This is an excellent deal that will ensure commuters get the service they need at Underground stations, and it will fix the mess created by the previous Mayor."

CCTV released after violent robbery in Newham

Police investigating a violent robbery on a shopkeeper in Newham have released CCTV footage identifying four men they would like to talk to.

Shortly before 21:00 on 23 October a man walked into a shop on Hermit Road, picked up two trays of eggs and left the store without paying.

The 41-year-old shopkeeper followed the man out of the store. 

Once outside, the victim was confronted by the man along with three other men, who followed him back into the store and then kicked and punched him.

The victim tried to fight back but one of the men brandished a bottle and hit him over the head with it. 

While this was happening, one of the suspects walked behind the counter and took a quantity of cash from the till.

All four men then fled the scene and got into a black vehicle which drove off in the direction of Bethell Avenue.