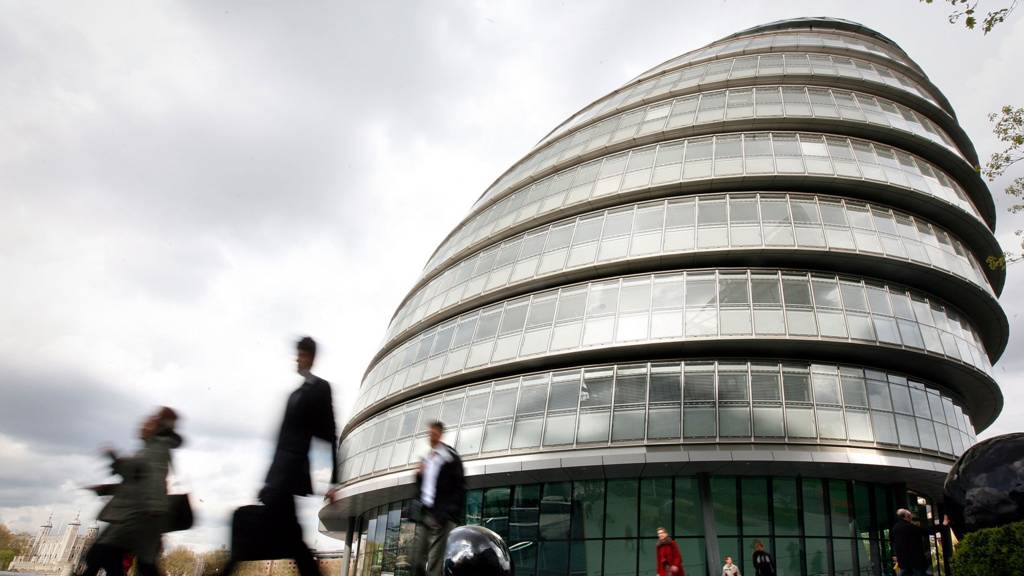 BBC London Live: As it happened
By Timothy Abraham

BBC Sport

By Mandeep Sanghera

BBC Sport

By Jamie Strickland

BBC Sport

By Phil Cartwright

BBC Sport

Good evening from BBC London Live

Updates for London have now ended but we'll be back at 08:00 on Monday with the latest videos, news, sport, travel and weather.

Have a good weekend.

Tonight's weather: Dry but cold

The rain will stop this evening, leaving a dry but cold start to the night. Cloud will increase towards dawn though, and it will become windy with outbreaks of showery rain spreading southwards. 

Minimum temperature: 3C (37F).

Blue plaque honour for Ava Gardner's London home

Hollywood actress Ava Gardner is being honoured by English Heritage with a blue plaque on what was her "cosy" London home. 

The star of the silver screen moved to London permanently in 1968, buying the first floor flat at 34 Ennismore Gardens, in upper-crust Knightsbridge, in 1972. 

During the last 18 years of her life, the femme fatale spent most evenings in the spacious, luxury apartment - by the fire eating dinner on a tray, served to her by her long-time housekeeper. 

She would sit next to the portable TV in the company of her beloved Pembroke Welsh corgis. 

Gardner, often described as the most beautiful woman in the world, enjoyed the anonymity of life in London and when she did go out, she would make an occasional visit to the ballet, theatre or the Ennismore Arms Pub. 

She died at her London home in 1990 at the age of 67.

Severe accident: A1203 London westbound

BBC Travel

A1203 London westbound severe accident, between A1261 Aspen Way and A126 Butcher Row affecting A124 Barking Road.

A1203 London - A1203 Limehouse Link (Tunnel) in Poplar closed westbound between the A1261 Aspen Way junction and the A126 Butcher Row junction, because of an accident involving motorbike and a car. Congestion on A1011 Manor Road to Canning Town Flyover.

Check local traffic and travel reports for:

Watch: Pixie Geldof's first TV interview

Pixie Geldof, daughter of Sir Bob Geldof and Paula Yates, has given her first ever TV interview to BBC London.

Her debut album 'I'm Yours' comes out today.

Night Tsar more about ribbon cutting, say Conservatives

Conservatives on the London Assembly are a little lukewarm over the mayor's appointment of Amy Lamé as the capital's first Night Tsar.

Bexley and Bromley AM Gareth Bacon said: "The economic benefits of improving London's night time economy could be immense, and the benefits to a Night Time Tsar position have been clear since Boris proposed it last year.

"Sadiq appointing Amy Lamé, a London celebrity, over someone with more experience running a business in the night time economy is a decision the Assembly will need to seriously scrutinise. 

"The Mayor has already scaled back the role from chairing the night time commission, meaning this position may be less about the economy and more about ribbon cutting."

Government withdraws funding for new planned London concert hall

The Government has decided to stop funding a planned project to build a new concert hall in London.

Previous chancellor George Osborne provided £5.5 million for a detailed business case for the London Concert Hall project to be developed, but ministers have decided it does not offer value for money for the taxpayer and is not affordable. 

It is understood around £1.25 million has been spent, with the rest now returning to the Exchequer. 

A government spokesman said: "London is already home to world class culture and music venues, from the iconic Royal Albert Hall to the Barbican Hall and the Royal Festival Hall at the Southbank Centre. 

"The Government provided funding to consider the business case for a new London Concert Hall to add to this mix, but has concluded that it does not currently offer value for money for taxpayers and is not affordable. Therefore it will no longer fund contributions to this project."

Watch: It's the first birthday of Weather Watchers

Whittle drops out of UKIP leadership contest

The man who was UKIP's candidate for London mayor earlier this year has announced he's dropping out of the race to be the party's new leader.

Peter Whittle, who's now a member of the London Assembly, is urging his supporters to back former deputy leader Paul Nuttall, saying UKIP needs a leader who "knows the party inside out".

Watch: London's first "night tsar" announced

 Amy Lamé has become London's first "night tsar" in a move to boost the night time economy  

Storm in a Brexit cup of coffee… or chic cocktails all the way for those catering to Hackney café society?

Loving Dalston

Community news website

Afternoon weather: Cloud, sunshine and showers

It will be rather cloudy this afternoon with some bright spells. There will be some showery rain at times, but it will turn drier later in the day, and it will be rather chilly. Maximum temperature: 11C (52F).