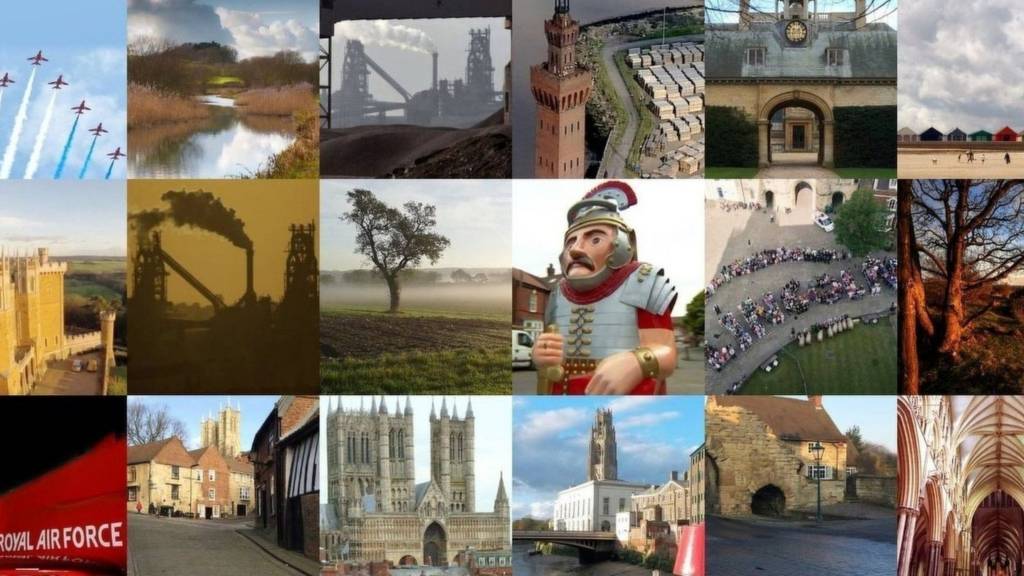 Lincolnshire: Latest news and coronavirus updates
Popular Lincolnshire market set to return

Long Sutton market will reopen this Friday, South Holland District Council has confirmed.

It follows the successful return of markets in Spalding, Crowland and Holbeach last month as coronavirus restrictions were eased.

There will be a road closure in Market Place to allow stalls to move into the road and create a safe distance for visitors to pass between shops and the market without breaking social distancing guidelines.

The council is continuing its decision to not charge rent to stalls throughout July in a bid to support them as shoppers begin to return and get used to the new layout and guidelines.Councillor Roger Gambba-Jones said: "The closeness between the retail units and market stalls in Long Sutton provided us with a unique challenge in terms of being able to ensure safety for residents, visitors and traders.

"I am really pleased a solution has now been reached and am looking forward to seeing the market under way again in its usual, popular location."

Severe accident: A151 Lincolnshire eastbound

BBC News Travel

A151 Lincolnshire eastbound severe accident, from the Weston Roundabout to B1357 Bell Lane.

A151 Lincolnshire - A151 High Road in Weston closed and it's slow eastbound from the the Weston Roundabout junction to the B1357 Bell Lane junction, because of an accident.

To report traffic and travel incidents dial 0330 123 0184 at any time

Police 'extremely concerned' for missing man

An urgent appeal has been issued by police searching for a missing Grimsby man.

Copyright: Humberside Police

Mark Davy, 32, was last seen on Humberston Avenue at 01:00 this morning.

He is described as being 5ft 8ins tall, of stocky build, with mousey brown short hair and a wolf tattoo on his neck.

He was last seen wearing a red jacket, dark jogging bottoms and black and red Nike Air trainers.

Humberside Police say they are extremely concerned for his safety and have asked for anyone who sees him to make contact.

Police appeal for calm as pubs prepare to reopen

Police in Lincolnshire have warned people not to risk "swapping one lockdown for another" as pubs across the county prepare to reopen for the first time in more than three months.

Pubs in England have been closed since March to slow the spread of Covid-19.

But Prime Minister Boris Johnson announced last week that they - as well as bars and restaurants - would be able to reopen on 4 July, with certain restrictions.

Ahead of the weekend Chf Supt Chris Davison said anti-social behaviour and violence will be dealt with "robustly" and said the force will have "additional resources" working over the weekend.

He said: "If you are heading out, it's vital that you respect and follow the measures in place to protect you and that you remain in a fit state to remember and understand what they are. Take it steady and know your limits.

"Plan where you are going and how you will get home and look out for yourself and others.

"Please be considerate to staff and keep in mind that they have a requirement to have plans in place to keep you safe.

"The majority of people will be sensible and have an enjoyable night. Don't ruin it with anti-social and criminal behaviour or you will be swapping one lockdown for another."

Councillors draw up own bypass plans to tackle congestion

Parish councillors in part of Lincolnshire say they're so fed up with congestion on one road that they have drawn up their own plans for a bypass.

The A117 linking Stamford and The Deepings has a railway crossing at the village of Tallington (pictured).

Local residents complain of long tailbacks due to the crossing, so Tallington Parish Council has now designed a bypass with a bridge over the railway line.

Quote Message: We've not got any money. We've no promises. We're putting it out to consultation and I believe the time has never been better when there's a need for infrastructure projects to stimulate the economy." from Philip Sagar Chair, bypass committee

Purple reign: Boston recycling bin trial hailed a success

Over 130 tonnes of paper and card have so far been collected as part of a new purple bin scheme in Boston, it's been revealed.

Copyright: Boston Borough Council

The scheme was trialled by the borough council in Boston town, Fenside and Wyberton between September last year and May this year.

Palm Paper, the company which processes the contents of the purple bins, reports the quality has been over 98% – including during the coronavirus pandemic.

The contamination of the normal blue recycling bins has fallen to a record low, it's been confirmed.

Residents who took part in the scheme - which is now ongoing - say it has helped them understand how best to dispose of their waste.

Karen Storr, from Boston, said: "It's a great idea and if there's anything we can do to help the environment, help save the planet and reduce the carbon footprint, I'm up for it.

"I've always been keen on recycling and am happy to help friends and neighbours when they ask me what's what. It's the community working together, that's what everyone should be doing," she added.

Treatment Centre sees more than 360 patients in first week

Grantham's new Urgent Treatment Centre (UTC) saw more than 360 patients in its first week, the trust which runs it says.

Figures from Lincolnshire Community Health Services NHS Trust show 366 people have used the facility, with Sunday the busiest day with 68 patients.

It says patients waited an average of five minutes before being seen, almost 99% of patients were discharged in 87 minutes and less than 5% of patients were referred to Accident and Emergency.

The UTC began operating at the site on last month after health bosses temporarily downgraded the hospital's A&E department as part of measures to cope with the cornavirus pandemic.

Tracy Pilcher, director of nursing, said: "The UTC team has had a busy first week, as we expected, and we've been able to help a number of patients with conditions ranging from skin rashes to leg wounds.

"Thank you to the local community for their support and the respect they have shown our busy team."

Ninety-mile 'feat of hendurance' leaves stowaway unruffled

A stowaway hen which had travelled from Lincolnshire to Hertfordshire under an egg delivery lorry has been rescued.

The hen was discovered by staff at a food delivery company in Borehamwood after the egg trailer pulled into the industrial park.

The staff managed to contain her in a cardboard box with some pine nuts and some water before contacting the RSPCA for help.

RSPCA Nicole Smith said the journey would have been "a feat of 'hendurance' for this little explorer".

Quote Message: Thankfully, the brave bird was completely unscathed. She was a little bedraggled from the wet and windy two-hour journey, but she certainly wasn't in a flap when she was found. The staff put her in a cardboard box where she made herself so comfortable that she laid an egg." from Insp Nicole Smith RSPCA

Lincolnshire's Wednesday weather forecast

A mostly grey start to the day with scattered showers. In the afternoon some brief sunny spells possible as well as some sharp showers, possibly thundery, later on. Staying breezy and cool.

A rather cool night with variable cloud and the odd sharp and possibly thundery shower persisting into the evening. Some clear spells are possible but will be brief in nature. A breezy westerly wind.

Covid 19: Hospitals discharged more than 230 without tests

More than 200 patients were discharged into care homes without being tested for Covid-19 by a trust which runs three hospitals, it has been revealed.

Between 1 March and 15 April, North West Anglia NHS Foundation Trust (NWAFT) discharged 273 people to care homes, 39 of whom were tested.

The trust runs Peterborough City Hospital, Hinchingbrooke Hospital and Stamford and Rutland Hospital.

The trust has said it was following guidance at the time.