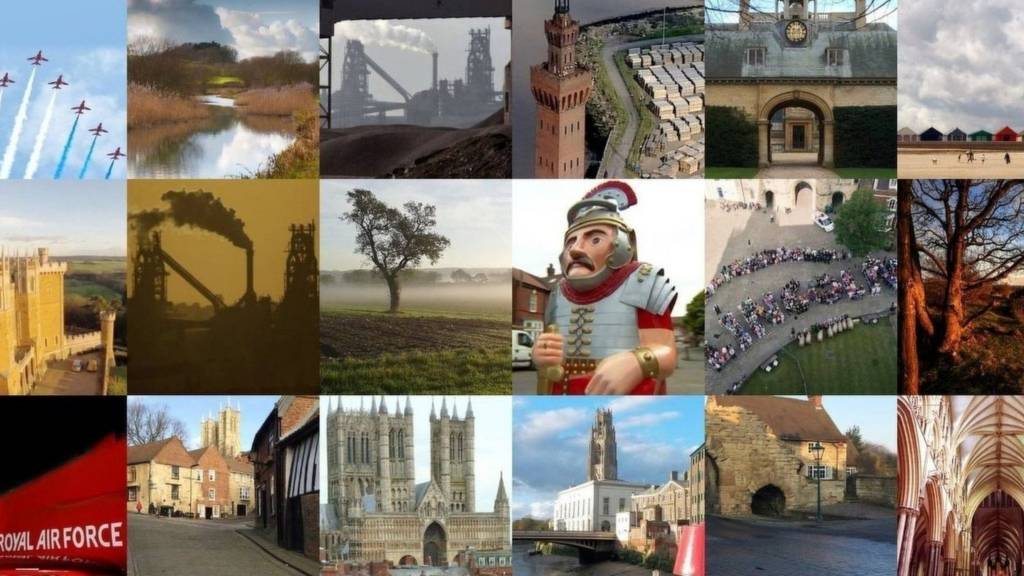 Coronavirus in Lincolnshire: Latest updates
Hospitals 'come close' to running out of PPE - Health boss

There's currently no shortage of personal protective equipment (PPE) for medical staff at Lincolnshire's hospitals, but sites have been "close" to running out during the coronavirus crisis, according to the man in charge of Lincolnshire's hospitals.

Andrew Morgan, chief executive of United Lincolnshire Hospitals NHS Trust (ULHT), says: "We have sufficient PPE in the trust, at the moment.

"On occasion it has got a bit close to some of those supplies getting very short, almost occasionally to within a day of running out of some of those particular bits of equipment."

Mr Morgan has also revealed that the trust anticipates a surge in coronavirus cases in the next two weeks.

The trust already has plans in place to deal with these across its sites at Lincoln, Grantham and Boston, he says.

Currently, 16 patients are using ventilators at ULHT sites, but it has capacity for 80, according to the trust.

Lincolnshire's weather forecast

It will be a dry end to the day in Lincolnshire.

Here's the latest forecast:

Several care homes in isolation due to coronavirus

A total of 17 care homes in Lincolnshire are currently in isolation due to the coronavirus pandemic, it's been confirmed.

The county's Director of Public Health, Professor Derek Ward, confirmed that figure to BBC Radio Lincolnshire this morning.

There are total of about 270 care homes in Lincolnshire.

Quote Message: It's a relatively small number considering the very large number of care homes we've got and the very big geographical area we're covering." from Professor Derek Ward Director of Public Health Lincolnshire

Fire services appeal over sky lanterns blaze risk

Fire services in Yorkshire and Lincolnshire are asking people not to set off sky lanterns as they could cause huge fires.

According to South Yorkshire Fire and Rescue Service, people are being asked to buy the lanterns and then set them off in support of carers working during the coronavirus pandemic.

However, it's asking people not to do this as the lanterns could land and "cause a significant fire".

The emergency service said a better, safer way to show support at the moment is to "stay at home".

The message has been echoed by fire services in North and West Yorkshire - as well as in Lincolnshire, where releasing sky lanterns was recently banned on public land.

Have you seen Grace? Police appeal over missing woman

Police are appealing for help finding a woman in her late 80s who's gone missing in Lincolnshire.

Copyright: Lincolnshire Police

Grace left her home in Snelland at about 02:00 this morning, wearing a maroon fleece, brown trousers, a blue scarf and hiking boots, according to police.

Anyone who has seen her is being asked to contact police.

Latest coronavirus death figures released

Five more people have died in hospitals in Greater Lincolnshire after testing positive for coronavirus, it's been confirmed.

That brings the total recorded number of people in the region who've died in hospital after testing positive for Covid-19 to 86.

The total number of confirmed reported coronavirus deaths in hospitals in England now stands at 11,005, according to official statistics.

Fire crews extinguish Louth recycling plant blaze

A large quantity of household waste was damaged by a fire at a recycling plant in Louth this morning, it's been confirmed.

Copyright: PA Media/Rui Vieira

Lincolnshire Fire and Rescue Service crews attended a blaze at a building on the Fairfield Industrial Estate in the town just after 05:00.

Crews from Louth, Skegness and Binbrook used two hose reel jets, two main jets and other equipment to extinguish the blaze, according to the fire service.

Lincolnshire's afternoon weather forecast

It will continue to be a dry sunny day in Lincolnshire.

Here's the latest forecast:

Woman identified as 'unexplained' death inquiry continues

Police say they have now identified a woman whose body was discovered in a Lincolnshire waterway at the weekend.

Her body was found in the River Welland near to houses on Eastgate at Deeping St James on Sunday, with police treating her death as "unexplained".

Officers say formal identification is yet to take place, but the woman was an 89-year-old from the Deeping St James area.

Crime falls by a third during coronavirus lockdown

Reported crime in Lincolnshire has fallen by almost a third since the coronavirus lockdown was put in place, it's been revealed.

Incidents are down by almost a third as more people stay at home, according to Lincolnshire Police.

However, the force is warning residents not to become complacent and to keep their properties secure.

Severe accident: A46 Lincolnshire westbound

BBC News Travel

A46 Lincolnshire westbound severe accident, between A1434 Newark Road and Halfway House Lane.

A46 Lincolnshire - A46 in Thorpe On The Hill closed westbound between Hykeham roundabout and Halfway House roundabout, because of an accident.

To report traffic and travel incidents dial 0330 123 0184 at any time

Water problems in Spalding

There are reports of low water pressure or no water at all for some properties in Spalding.

Copyright: PA Media/Rui Vieira

Anglian Water says engineers are working to fix the issue.

It's believed to have been caused by a pump failure.

Fire crews tackle Louth recycling plant blaze

Emergency crews are currently tackling a fire at a recycling plant in Louth.

Copyright: Science Photo Library

Three crews - from Louth, Skegness and Binbrook - are currently at the scene at the Fairfield Industrial Estate.

Local residents are being told to keep their windows and door shut while firefighting efforts continue.

Police appeal over woman's 'unexplained' death

Police are renewing their appeal for help identifying the body of a woman found in a river in Deeping St James at the weekend.

Police were called to the River Welland near houses on Eastgate at about 07:30 on Sunday morning after a call from a local resident.

The woman's body was recovered from the water and her death is currently being treated as unexplained, according to Lincolnshire Police.

The force has now released a more detailed description which it hopes will jog someone's memory.

The woman is thought to be in her late 70s-80s, about 5ft 4ins tall, of medium build, with white/grey hair.

She was wearing a brown tartan woollen coat with a hood, over a bright orange top, a brown silk headscarf worn round the neck, cream trousers, blue socks and blue sandals.

It is possible she may have used a wooden walking stick with a curved handle, officers say.

Anyone with information about who the woman might be is being asked to contact police.