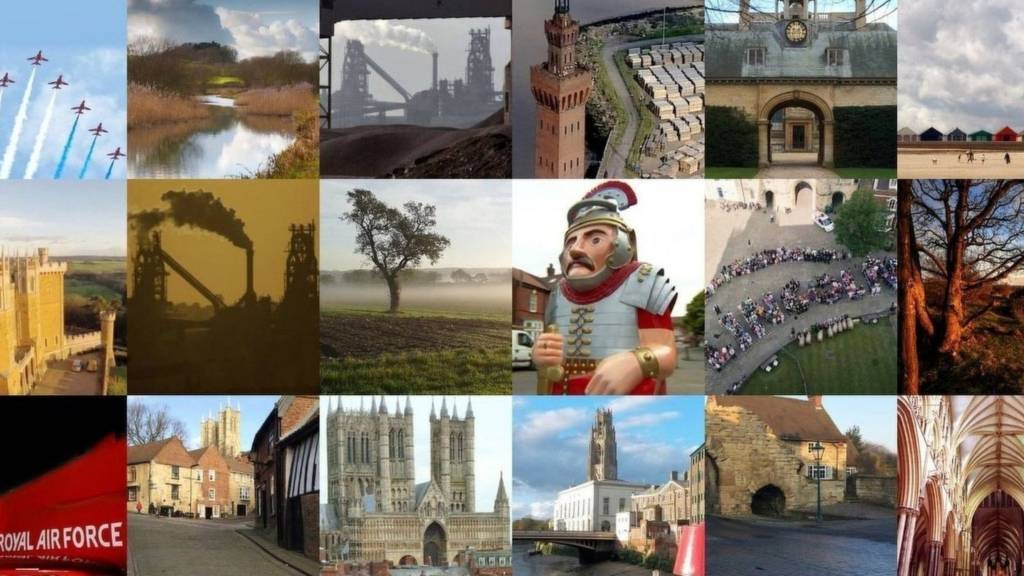 Coronavirus in Lincolnshire: Latest updates
First fines issued to Lincolnshire lockdown flouters

Local Democracy Reporting Service

The first nine fines have been issued by Lincolnshire Police to people ignoring the government's coronavirus guidance, the force has confirmed.

The fixed penalty notices were issued over the last week in Skegness, Boston and Spalding, mainly to people gathering in groups of more than two, according to police.

However, officers said the majority of people have largely been following the advice to stay at home, to only make essential journeys and to keep at least 2m away from people.

Ch Insp Stewart Brinn said: "Fining people is something we don't want to do because we would much prefer people followed the advice to protect themselves and others.

"However, there is nobody who can say they aren't aware of the guidance now and we are very clear in our position – we will talk to you, we will encourage you to change your behaviour, and if you don't we will fine you or use our powers to make you leave the area."

Earlier this week, one officer reported attending three house parties in just six hours on Sunday, all with up to 15 people and young children present. Some adults had told them they "just don't care" about the rules.

Humberside Police said its officers had also issued a small number of fines and arrested rulebreakers. It did not, however, disclose numbers or locations.

Lincolnshire's weather forecast

It will be a dry night in Lincolnshire.

Here's the latest forecast:

'Feed the nation': Online map links farmers and workers

A new interactive map has been launched to help farmers in Lincolnshire and across the UK find workers to help bring in the harvest.

The Home Grown Land Army initiative aims to help speed up the recruitment process.

On its website, Home Grown says: "Communities up and down the country are facing the risks arising from coronavirus, bringing with it concerns over food security and supply chain.

"We are currently connecting farms and workers to create a Land Army capable of feeding the nation."

The British Growers Association estimates the UK needs 70,000 people this year to help get the harvest in.

Witness appeal after cash stolen in Lincoln burglary

Police are appealing for witnesses after about £500 was taken from the home of an elderly woman in Lincoln.

Copyright: Lincolnshire Police

Officers are trying to identify the man pictured above in connection with the sneak-in burglary which happened at about 15:30 yesterday afternoon.

A man entered a property in Tower Crescent while the woman was in her garden, police say.

The suspect is described as white, about 5ft 2ins tall and wearing a high-visibility jacket.

Coronavirus: Five further deaths confirmed

A further five people who tested positive for coronavirus have died in the Greater Lincolnshire area, it's been confirmed.

That brings the total for the area to 45.

Nationally, a further 828 people have died after testing positive for coronavirus, the latest figures reveal.

People told not to attend virus test sites unless approved

Health bosses in Lincolnshire are warning people not to turn up at new Covid-19 testing sites due to open later this week.

Testing centres for priority workers are set to open in Lincoln and Boston.

Tony McGinty, the Assistant Director of Public Health for Lincolnshire, said that anyone other than those approved to attend would be turned away and could put people at risk of infection.

He said: "We're not in a position to offer tests to anyone outside of the criteria for priority workers at the moment, so going to the site will just cause congestion at the sites and risk bringing people into contact with each other when they don't need to do so and they won't be swabbed or tested if they're not on the list."

Nationally, the UK government has set a target of 100,000 tests a day by the end of the month to help deal with the pandemic.

Aircraft engineers join efforts to make NHS protective kit

Military aircraft engineers at RAF Coningsby have joined the efforts to create protective equipment for the NHS.

The team from BAE Systems has been 3D-printing facemasks and has already delivered 1,000 to hospitals in Lincolnshire.

Technology director Dave Short says: "Our employees heard about the need for face shields, so we looked for the quickest way to get effective products to users."

Quote Message: At the same time as talking to suppliers, colleagues from our technology team and our air sector joined forces to design and manufacture our first 3D-printed face shield in less than 24 hours." from Dave Short Technology director, BAE Systems

Minor Injury Units to stop taking walk-in patients

The Minor Injury Unit at Johnson Community Hospital in Spalding has suspended its walk-in service for patients as a result of the coronavirus outbreak.

Health bosses have temporarily halted the service, with access now being provided via the NHS 111 phone line.

From 20:00 tonight the same will also apply to the Minor Injury Unit at John Coupland Hospital in Gainsborough.

Lincolnshire's Wednesday weather forecast

It will be a dry day in Lincolnshire.

Here's the latest forecast:

Care home residents test positive for COVID-19

A number of residents at a Lincolnshire care home have tested positive for COVID-19, it's been confirmed.

Newton House Care Home, on Barrowby Road in Grantham, has confirmed several people at the site have coronavirus.

Barchester Healthcare, which runs the home, says it's following medical advice and is being supplied with personal protection equipment.

In pictures: Pink Moon lights up skies over Lincolnshire

Stargazers have enjoyed the emergence of what is known as a pink moon in the night skies above Lincolnshire.

Despite its name, there is not any noticeable colour difference to the full moon, which reached its peak in the UK at 03:55 this morning.

These pictures taken by Andy Stones (top), in Scunthorpe, and BBC Weather Watchers Wes, in Caistor, and Libby D, in Pointon (bottom).

The pink supermoon name is a northern Native American reference to an early-blooming wildflower and is first seen across North America as spring begins.

For more photos of the moon in the skies over Europe, click here.