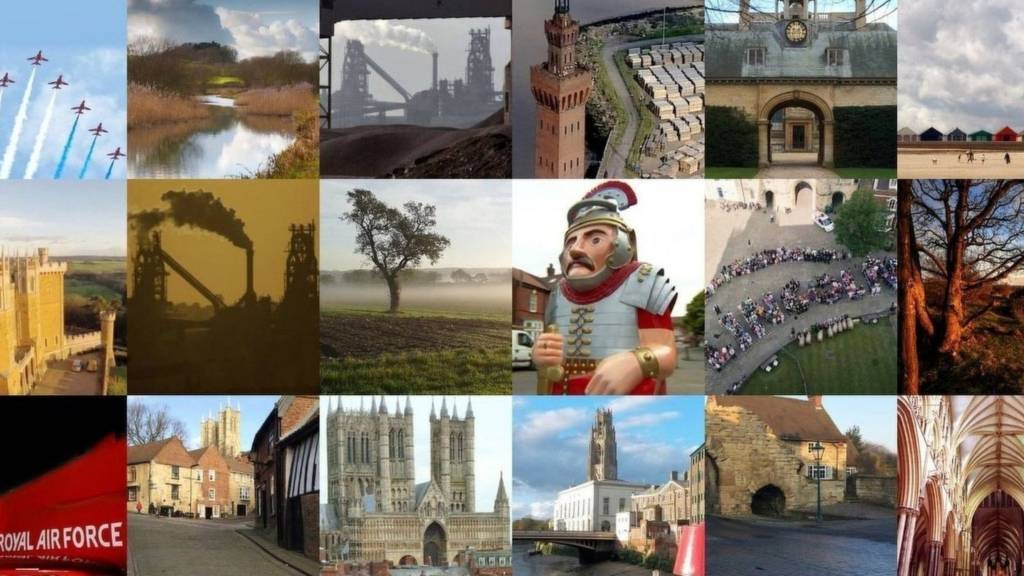 Coronavirus in Lincolnshire: Latest updates
Council offers shelter to homeless during virus crisis

Local Democracy Reporting Service

City of Lincoln Council has offered accommodation to 17 rough sleepers following a government appeal to house them by the weekend.

The authority took the step after the government sent a letter to homelessness managers and rough sleeping co-ordinators across the country last week urging the to "get everyone in" amid the coronavirus crisis.

Now, city council officials said the authority has identified 17 rough sleepers across Lincoln.

Daren Turner, Director of Housing at the city council, said: "We have compiled a list of all people who are currently sleeping rough in Lincoln.

"We have identified accommodation for each of these, in line with the government's requirements.

"However, many of these individuals have complex needs and struggle with issues ranging from substance abuse to poor mental health.

"So, while accommodation has been identified, there are also many additional care requirements which need to be in place. However, these are very difficult to arrange at this time with such short notice."

Carluccio's collapses putting 2,000 jobs at risk

Italian restaurant chain Carluccio's has gone into administration, blaming "challenging trading conditions" exacerbated by the coronavirus.

Administrator FRP is "urgently looking at options" for the future of the firm, which has a restaurant in Lincoln's High Street.

These include mothballing the business using government support, as well as trying to sell all or parts of it.

Most of the company's 2,000 employees will be paid through the government's job retention scheme while these options are explored.

This allows for staff to be paid up to 80% of their salary.

Police stop M1 driver on 180-mile trip to see friends

A driver has been caught flouting lockdown procedures after setting out on a 180-mile round trip to pick up a friend from London.

The driver, from Spalding, was stopped on the M1 by Hertfordshire Police at the weekend.

When officer asked what they were doing they told officers they were en route to London to pick up a friend before driving to Peterborough to see others.

Writing on Twitter the force said: "REALLY is this essential? Come on people COVID19 is a KILLER, STAY AT HOME."

Former RAF base could act as temporary mortuary

Emergency planners in Lincolnshire say plans have been put in place to turn a former RAF base into a temporary mortuary if needed during the coronavirus pandemic.

Copyright: Adrian S Pye/Geograph

The site, near Woodhall Spa, would be converted if current capacity in the county is exceeded.

To date, six people have died in Lincolnshire after testing positive for the virus.

Deputy Chief Constable of Lincolnshire police and chairman of the Lincolnshire Resilience Forum Jason Harwin said: ""I can confirm that under our mortality planning scenario, we are engaging with the military and have secured national agreement to use of former RAF Woodhall Spa as a potential mortuary site, in the event of our current capacity being exceeded.

"Our teams within the Local Resilience Forum are now working to develop these plans as a scale-able response to meet the developing need of the county."

"We do recognise there is a likelihood that the number of people who die from it could increase. And therefore we do have a public and moral duty to make sure we are ready to deal with that difficult situation in a manner that respects the family and friends of someone who may die."

Historic fair 'cancelled for first time in 900 years'

Boston's May fair has been cancelled for what is believed to be the first time in nearly 900 years.

The fair was due to start on April 29, but Boston Borough Council and The Showmen's Guild made the decision in line with government rules about social distancing.

Local historian Neil Wright has written a number of books on the town's history, and says it's sad news.

"It's a sign of the difficulties we're in at the present time. I cannot recall it ever having happened before, or any circumstances which would have led to this situation."

Imps kitman offers laundry services for NHS workers

The kitman at Lincoln City FC is offering to do laundry for NHS workers who are working throughout the coronavirus pandemic.

Copyright: Lincoln City FC

Terry Bourne said that with the club's industrial-sized machines out of use after the football season was suspended, he could collect and return laundry for overstretched workers.

He said: "No football game would be able to take place at the ground if we didn't have an army of NHS workers. A lot come voluntarily on a Saturday afternoon or Tuesday night and give their time up so we can enjoy watching and working at Lincoln City."

From today, safe collection and delivery of laundry from Lincoln County Hospital and the Lincoln area can be arranged through the club between 07:00 and 15:00.

The clothing will be washed at the club's Soper of Lincoln Elite Performance Centre before being returned.

Those wanting to use this service can e-mail marketing@theredimps.com.

Toll booths close on Humber Bridge

Toll booths on the Humber Bridge have been closed to protect staff and the public during the coronavirus outbreak.

Motorists who use the bridge, which links Barton-upon-Humber with Hessle, will be told to drive through the Open Road Tolling lanes.

Drivers will have to pay to use the road by going to the Humber TAG website and inputting their car's registration number.

Cameras will record their crossing which then have to be paid for within 14 days.

The cashless system is being run to reduce contact between customers and staff on the bridge.

Hospital releases further details of coronavirus deaths

Further details have emerged of three of the patients to have died in Lincolnshire this weekend after being diagnosed with Covid-19.

United Lincolnshire Hospitals Trust said the three people who died under its care were women aged between 65 and 80-years-old. It said all three had "underlying health conditions."

In a statement the Trust said: "Sadly we can confirm that three further patients who were being cared for in our hospitals, and had tested positive for COVID-19, have died.

"Their families have been informed and our thoughts and condolences are with them at this difficult and distressing time."

Police to take 'common sense' approach over new powers

Lincolnshire Police says it will use "common sense and discretion" when using new policing powers introduced to enforce strict guidelines aimed at reducing the spread of coronavirus.

Copyright: Lincolnshire Police

Police have been granted new dispersal powers to break up groups of two or more people, unless from the same household, with officers able to issue £60 fines to anyone who fails to comply.

The force says officers will only resort to taking action after explaining the risks to people and encouraging them to comply with government advice.

It says: "Anyone who refuses to comply will be acting unlawfully. This may result in being arrested, where it is deemed proportionate and necessary. However, in the first instance, police will always apply their common sense and discretion."

Meanwhile over the weekend, Assistant Chief Constable Kerrin Wilson took to the streets where she found many people were following the advice, but also some that were not.

She said: "If people continue to go about their lives and ignore the national pandemic, they are putting not only themselves at risk, but also those around them.

"We don't want to have to issue any fines or make arrests – we will only do this when there is no other option. We won't be setting up road blocks and stopping people in their vehicles unless there is a clear policing reason for us to do so."

County records five more deaths linked to coronavirus

Health bosses in Lincolnshire have confirmed five more patients have died in the county after testing positive for coronavirus.

According to NHS England three patients died while being cared for by the United Lincolnshire Hospitals NHS Trust died and two patients died in the care of Northern Lincolnshire and Goole NHS Foundation Trust.

The total number of confirmed deaths in the county of patients diagnosed with COVID-19 is six.

The first person to die in Lincolnshire was a woman in her 80s who had underlying health problems.

Professor Derek Ward, Director of Public Health in Lincolnshire, said: "As of yesterday we had 72 confirmed cases in the county and I'm very sorry to say we've now had six deaths of people who were confirmed to have the virus.

"Their families have been informed and our thoughts and condolences are with them at this difficult and distressing time."

Mr Ward said Lincolnshire is still a couple of weeks behind the rest of the country, but the numbers are "doubling every three to four days".