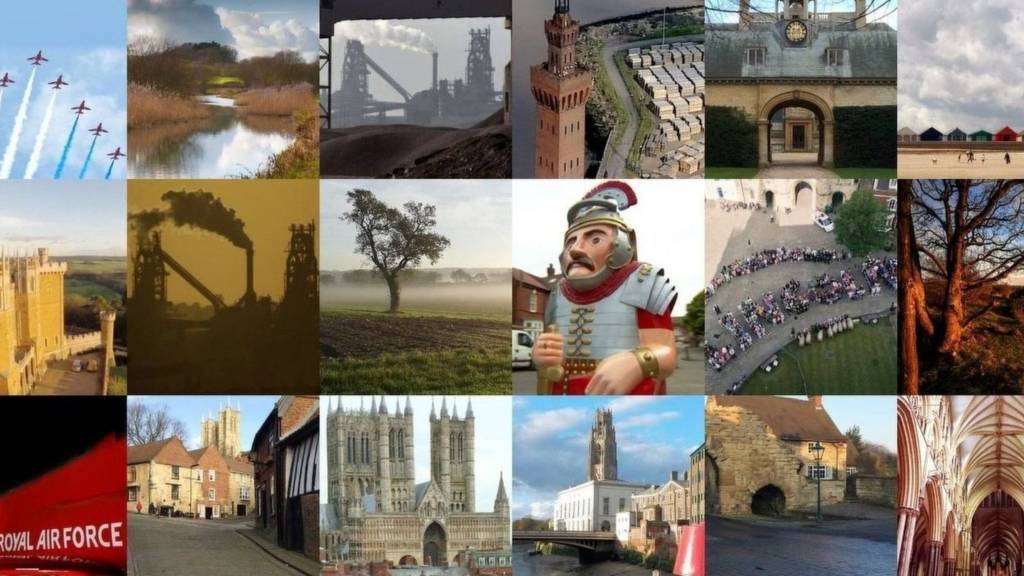 Coronavirus in Lincolnshire: Latest updates
Health chief warns over coronavirus complacency

David McKenna

Reporter, BBC News Online

The director of public health in Lincolnshire is warning people not to let their guard down, despite the relatively low number of deaths in the county.

To date, there have been four confirmed deaths linked to coronavirus, and 53 cases.

Quote Message: With Lincolnshire being such a large, dispersed rural population that was quite likely to happen – but we are just behind the curve, I don't think we are dodging it. I do not want anybody to get complacent and think it's not an issue. from Derek Ward Director of public health in Lincolnshire

All quiet in Skegness after weekend of 'madness'

People seem to have responded to requests to stay away from Skegness after the resort experienced an influx of visitors last weekend.

At the time, local councillor Jimmy Brookes said it was "madness", adding that Skegness was "packed" and cafes were still open.

But these pictures, taken earlier today by photographer John Byford while out for his daily walk with his dog, show that people appear to have got the message.

Appeal after woman sexually assaulted in own home

Police want to trace this man after a woman was sexually assaulted in her home.

Copyright: Lincolnshire Police

Lincolnshire Police said a man entered a house in Alford and sexually assaulted a women in her 50s.

It happened at about 14:00 on February 9.

Offices believe the man in the image can assist with their investigations.

Woman in her 80s is first coronavirus death in county

NHS England has confirmed the first death in Lincolnshire linked to the coronavirus.

Copyright: United Lincolnshire Hospitals NHS Trust

The patient was a woman in her 80s and had underlying health conditions.

A spokesperson for United Lincolnshire Hospitals NHS Trust said: "Sadly we can confirm that a woman who was being cared for at one of our hospitals, and had tested positive for COVID-19, has died.

"The patient, who passed away yesterday, was in her 80s and had underlying health conditions.

"Her family has been informed and our thoughts and condolences are with them at this difficult and distressing time."

The current death toll in England currently stands at 689.

Public benches taped off by police to stop gatherings

Benches in Boston are being taped off by police to stop people using them amid the coronavirus pandemic:

Councils 'asked to house homeless amid virus outbreak'

Local Democracy Reporting Service

Councils in Greater Lincolnshire have been asked by the government to house all people sleeping rough by the weekend, a homeless charity has said.

National organisation Crisis says the Ministry of Housing, Communities and Local Government has sent a letter to homelessness managers and rough sleeping co-ordinators across the country.

The letter is reported to have asked for councils to "ensure that everybody is inside and safe by this weekend".

Crisis chief executive Jon Sparkes called the move a "landmark moment – and the right thing to do."

"Questions remain about how local councils will be supported to do this, and whether additional funding, or assistance securing hotel rooms, will be made available. We also need to see a package of support so that, when the outbreak subsides, the outcome is not that people return to the streets," he said.

"The Government has committed to ending rough sleeping by 2025 – this proves it can be done in 2020 if we make it the priority it deserves to be."

Man injured in Grimsby armed robbery

A man has been assaulted and threatened with a weapon during an armed robbery in Grimsby, police say.

The man was threatened by two men carrying an imitation gun who entered an address on Hainton Avenue (pictured above) at about 17:00 yesterday.

Humberside Police said the men took a number of items and left the vicitm with minor injuries.

Det Insp Phil Booker said: "Whilst this is a very serious report, I would like to offer my reassurance that we believe it to be an isolated incident.

"Armed officers were quickly deployed to the scene and, as part of our investigations, what is thought to be an imitation firearm has been recovered and a man has been arrested, he remains in our custody whilst enquiries continue.

"We do have officers in the area today, both to carry out investigations and to offer reassurance to the community."

Boston nurse thanks public for NHS tribute

A Lincolnshire nurse says it was lovely to see everyone come together and clap NHS and care workers dealing with the coronavirus pandemic.

People across the UK took part in the #ClapforCarers tribute at 20:00 last night.

Alice Kat is a nurse at Boston Pilgrim Hospital.

She said: "I went outside and it was so nice to see the neighbours clapping and seeing all my nursing friends posting on social media about people clapping. It was such a lovely and humbling thing to do.

"I don't think the public know how much we appreciate them all coming together and giving us a clap. It was really lovely.

"Nursing a very stressful career, but even more so now it's much more strained. But you find everyone is really coming together. The sense of togetherness and morale and spirit in the hospital is amazing to witness and be a part of."

Coronavirus: Coastguard warns beachgoers to stay at home

Lifeguards will not be be manning beaches and people should stay away to help save lives amid the coronavirus pandemic, the Coastguard has warned.

Much of the UK has enjoyed several days of bright sunshine and fine weather at the weekend would usually see crowds flock to seaside resorts.

However, the Coastguard said everyone must follow the government's "very simple" rules and stay at home.

It said it had still been getting calls reporting groups of people on beaches.

Thousands of beachgoers defied the government's social distancing advice last week in scenes that prompted frustration from officials.

Prime Minister Boris Johnson announced stringent new rules on Monday evening meaning people should only leave their homes for limited purposes.

They included being allowed to take daily exercise but the Coastguard said beaches should only be used by those who lived close to them.

Coronavirus: Dog shelters struggle as lockdown dries up funds

Dog shelters are facing closure because of the lockdown to tackle the coronavirus outbreak.

Copyright: LIVING PORTRAITS/JERRY GREEN DOG RESCUE

Animal charities have had to shut fundraising shops and close centres to the public as well as put adoptions on hold.

The RSPCA's York branch has an emergency appeal to raise its £60,000 monthly cost to keep from closing down.

It said it lost 90% of its income in the past week as the government asked people to stay at home.

Peter Gorbert, the RSPCA branch manager for York, said: "It's difficult knowing that we have animals that could be going home but can't because of the lockdown."

The charity's Halifax branch is running a "virtual pet show" on Facebook after the coronavirus crisis put its annual events in doubt.

Jerry Green Dog Rescue, which operates across Lincolnshire, Nottinghamshire and Yorkshire, is also appealing for funds and is asking people to donate unwanted items through the Vintage Giving website.

Network Rail asks former signallers to return to railways

Retired rail workers are being asked to consider coming back to work to help keep the railways running during the coronavirus crisis.

Network Rail is appealing to former signallers to help man signal boxes and control centres and it looks to provide crucial cover for members of the workforce who may need to self-isolate.

Chris Gee, Head of Operations (Eastern Region) for Network Rail, said: "We are working hard to keep vital services, which get key workers to their jobs and food and medical supplies across the country, moving.

"We are appealing for signallers who've retired, moved on to other careers at Network Rail or left the railway to come back and help us keep signal boxes and control centres open.

"Signallers are crucial to keep the railway open and we need more former workers to help us provide back-up if some of our staff can't come to work. Full re-training will be given."

Any former professional signallers interested in helping to keep trains moving should email: RetiredSignallersEasternRegion@networkrail.co.uk

Watch: Lincoln joins 'Clap for Carers' NHS tribute

People in Lincolnshire have taken part in a "Clap for Carers" tribute, saluting NHS and care workers dealing with the coronavirus pandemic.

The Clap for Carers campaign, which started online, was staged because "during these unprecedented times they need to know we are grateful", according to the organisers.

A message from the NHS on social media described the countrywide tribute as "emotional":

Public asked to report people flouting group gathering ban

People are being asked to report any gatherings which breach strict government rules imposed to tackle the spread of coronavirus.

Humberside Police has set up an online reporting system for people to submit details of any groups seen flouting the guidelines.

Since Monday gatherings of more than two people, other than members of the same household, have been outlawed, with police given extra powers to tackle breaches.

People ignoring tougher restrictions on movement now face a £60 fine, with a £120 for a second offence.

Humberside Police say the new online portal will allow people to "help our local communities and save lives".

Chris Philpott at Humberside Police, said: "We're aware there will be individuals who choose not to adhere to government guidance and, understandably, people want to report this type of behaviour to us, as it's risking lives.

"The online portal has been developed precisely for reports like these, where groups have been seen gathered, and has a dedicated team who will receive the report as soon as it is made."

Landmarks lit up in blue in tribute to NHS staff

Lincoln Cathedral was bathed in blue light last night in tribute to NHS workers around the UK.

Copyright: Lincoln Cathedral

The building joined major landmarks, including the London Eye, Piccadilly Circus and The Shard which were lit up for the #lightitblue salute.

Elsewhere in the county Saxilby Mill was also lit up.