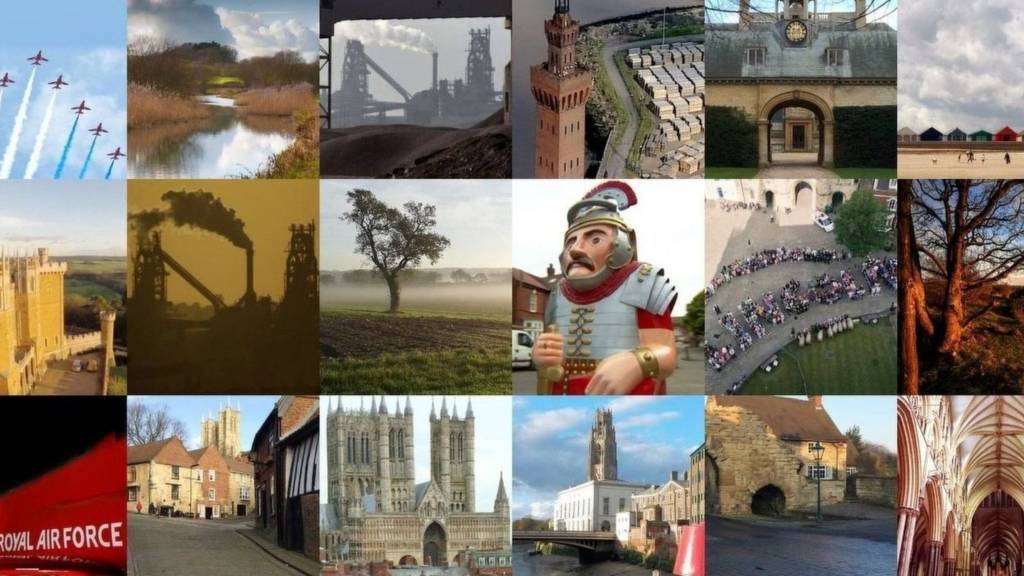 Coronavirus in Lincolnshire: Latest updates
Lincs woman stuck in India tests positive for COVID-19

A Gainsborough woman says she's desperately worried about her mother who is one of six Britons stuck in India and who has now tested positive for COVID-19.

Jane Jackson had been on holiday in Kerala and was part of the group who just missed out on the last flight home.

Her daughter Olivia Killelay told the BBC: "My mum and the other remaining travellers were detained and have been put in isolation in a locked room because they tested positive.

"I spoke with her briefly. She has no wifi connection but does have a relatively poor phone signal. Her phone provider has been fairly helpful in trying to provide extra data for her, but it's intermittent and very costly.

"She's sleeping on a board with no bedding in quite unsanitary conditions. It's an insect-infected room with bloodstains on the wall and very little food.

"The Foreign Office has given nothing really as far as how these people are going to be repatriated and if they can't be, can they at least be moved to somewhere that at least will give them a fighting chance of getting better?"

Ms Killelay said she had written to Foreign Secretary Dominic Raab to ask about repatriation arrangements.

Emaciated dog found abandoned in Scunthorpe woodland

A starving Staffordshire Bull Terrier has been found tied to a tree in woodland in Scunthorpe.

Twelve-year-old Butch was found in Atkinsons Warren on 18 March by a dog walker whose own dog had strayed into a secluded area.

Butch's back legs were collapsing and the person who found him took him to a vet and the RSPCA was called to investigate.

RSPCA Insp Dan Bradshaw said: "Butch was totally emaciated, he's one of the thinnest dogs I have ever seen.

"Despite all this, Butch is so friendly and loving and I'm very pleased to say he's now in the care of one of our private boarding kennels where he has a comfy warm bed to rest in and he'll be fed gradually to build him back up to strength."

Quote Message: When the vet examined Butch they found he was actually microchipped, which revealed he is 12 years old. Shockingly, it also showed that when he was first registered as a puppy, Butch weighed 25kg, however, as an adult dog in his current condition, he weighs just 15.5kg, which shows just how underweight he is. The vet believes there is no reason for this other than a lack of adequate nutrition." from Dan Bradshaw RSPCA inspector

Council tax bills reduced for vulnerable

Local Democracy Reporting Service

Greater Lincolnshire councils will reduce tax bills for vulnerable people during the coronavirus pandemic, it's been confirmed.

Copyright: Local Democracy Reporting Service

As part of the government's £500m hardship financial package, those who struggle to pay their council tax bills will receive support.

Those who currently receive council tax support from their local authority will see an automatic discount of up to £150.

People who receive the support will be sent an updated council tax bill.

Local authorities will now look to identify those who qualify for help in paying their bills.

Robert Jenrick, Secretary of State for Housing, Communities and Local Government, said it was "critical" to offer financial support.

North East Lincolnshire Council will receive £1.6m from the government to help people who struggle to pay their bills.

Quote Message: This money will help some of our most vulnerable and those most in need of support. Those who qualify will receive a second council tax bill in the coming weeks with the updated amount you will be billed for." from Councillor Stan Shreeve North East Lincolnshire Council

Shoppers queue outside Lincolnshire supermarkets

People in Lincolnshire are queuing outside supermarkets as they try to stock up on necessities during the coronavirus lockdown.

These pictures show queues at Morrisons in Louth, Waitrose in Lincoln and Tesco on Wragby Road.

The major supermarkets are imposing limits on how many of each item people can buy, and some have introduced allotted times of the day when only the vulnerable or NHS staff and other key workers can shop.

Most are also introducing social distancing measures.

Housing firm closes sites to protect workers

One of Lincolnshire's biggest housing firms says it wasn't a difficult decision to close its sites to protect the safety of its builders during the coronavirus outbreak

The Managing Director of Chestnut Homes, David Newton, said: "It's all down to health and safety at the moment and the safety of all the staff and contractors. We took the decision based purely on that, and a wider social responsibility.

"It's not easy for contractors, because the moment there is no support for them in particular. But to me we all have to do our bit and keep everyone as safe as possible."

Up to 300 workers are affected, and one of the projects affected is Boston United's new ground

But, Mr Newton, who is also the chairman of Boston United, is hoping to see some progress over the next few weeks.

He added: "If it takes any longer than that then we'll have to see where that goes. We'll agree something with the league about how we move forward. We'll do a ground-share or have some sort of arrangement to get us through that."

Road closed as car hits pedestrian in Boothby Graffoe

Lincoln Road in Boothby Graffoe has been closed following a serious collision between a car and a pedestrian, Lincolnshire Police say:

Severe accident: A607 Lincolnshire both ways

BBC News Travel

A607 Lincolnshire both ways severe accident, between B1202 Heath Lane and Rose Cottage Lane.

A607 Lincolnshire - A607 Grantham Road in Boothby Graffoe closed in both directions between the B1202 Heath Lane junction and the Rose Cottage Lane junction, because of an accident involving a pedestrian.

To report traffic and travel incidents dial 0330 123 0184 at any time

Council closes adult day centres during virus outbreak

Local Democracy Reporting Service

Lincolnshire County Council has closed nine of its adult day centres due to falling numbers created by people self-isolating.

Gainsborough, Market Rasen, Skegness, Boston, Horncastle, Louth, Sleaford, Stamford and Spalding centres have all been closed by the authority.

Council leader Martin Hill said the authority had been continuing to protect services for the most vulnerable but had taken the decision due to the falling numbers.

"Although these are difficult decisions, they are the right ones," he said.

Ancaster, Grantham and Mablethorpe centres will remain open on reduced hours, however, for a select few users with no other source of care.