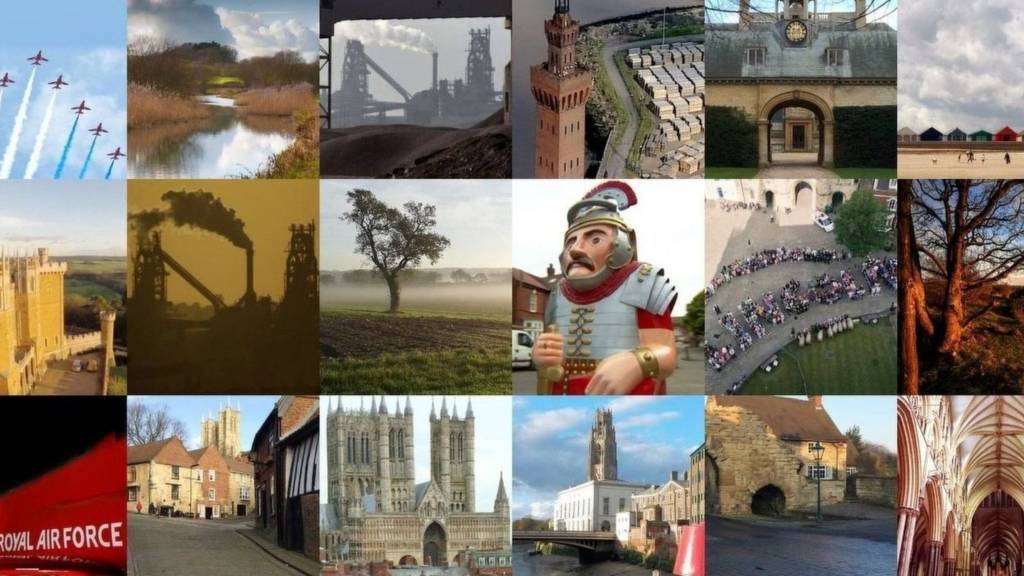 Coronavirus in Lincolnshire: Latest updates
Free visitor parking at Lincolnshire hospitals

Car parking will be free for visitors at Lincoln County Hospital, Boston Hospital and Grantham Hospital from tomorrow.

The United Lincolnshire Hospitals NHS Trust (ULHT) says staff parking will be also be free from Wednesday 1 April.

However, visiting has been suspended at all hospitals in an effort to prevent the spread of coronavirus.

There are exceptions for the maternity and paediatric units, and on compassionate grounds, according to ULHT.

The trust says County Hospital in Louth is owned by NHS Property Services, and so at this time is not included in the changes.

Lincolnshire bus services affected by coronavirus

Bus services in Lincolnshire are being cut back in an effort to halt the spread of COVID-19.

One of the county's biggest operators, PC Coaches, says it will stop running services from the end of Friday:

And Boston-based Brylaine Travel says after 28 March it's cancelling all Saturday services until further notice.

The company has asked for key workers who need transport across its routes on Saturdays to contact Call Connect.

Lincolnshire house builder halts work due to coronavirus

Lincoln-based Chestnut Homes has stopped work at all its construction sites in Lincolnshire in a bid to help prevent the spread of coronavirus.

Managing Director David Newton told BBC Radio Lincolnshire he felt workers wouldn't be able to stay 2m apart, as recommended by the government.

He said the decision could affect up to 300 workers, of which about 80 are employed directly by the company.

Nationally, a growing number of construction companies have said they will stop all non-essential work to help fight coronavirus, but others continue to operate amid confusion over the government's advice.

Gin firm's hand sanitiser delivered to first responders

A Lincolnshire gin producer has today delivered its first batch of home-made hand sanitiser to a first responder charity in the county.

Last week, the LIVES charity told BBC Radio Lincolnshire it had run out of hand-sanitiser for its volunteers, who are often the first on the scene of medical emergencies.

Louth-based Pin Gin subsequently stepped forward to make sanitiser for the group:

Four charged over lead thefts

Three men have been charged in connection with the theft of lead from churches in Lincolnshire and elsewhere.

The men, aged 25, 31 and 38, are all from the West Midlands area, police say.

They are due to appear at Lincoln Crown Court on 20 April to face charges including conspiracy to steal between August 2018 and March 2020.

All markets closed in East Lindsey due to coronavirus

Local Democracy Reporting Service

All markets in East Lindsey have been cancelled due to the coronavirus pandemic after the local council was criticised on social media.

East Lindsey District Council had originally decided to go ahead with markets in towns like Louth and Horncastle, saying food and grocery stalls were considered "essential" under government guidance.

But that decision has now been reversed after some residents accused the authority of encouraging people to come out of their homes, increasing the risk of spreading the virus.

Quote Message: The decision to host the market was taken when food was in short supply at supermarkets. We felt it was helpful to continue given the government's latest advice. However, listening to your feedback, it's clear you would rather the markets were cancelled. As such, we have taken this decision from today. from Spokesperson East Lindsey District Council

Most councils across Lincolnshire have taken the decision to continue with their markets, with some increasing security measures.

Non-essential stalls have been banned at most markets, meaning there's just one stall at Sleaford's market, for example.

Police search for man with 'crossbow' in Lincoln

A police helicopter crew and officers are searching part of Lincoln after reports of a man carrying a crossbow.

Lincolnshire Police say someone reported seeing a man with the weapon on Winn Street, just after 08:00.

A search of the area is continuing, police say.

Positive tests for coronavirus in Lincolnshire reach 28

The number of confirmed Covid-19 cases in Lincolnshire has risen to 28.

The United Lincolnshire Hospitals NHS Trust says nine of these patients are being treated on hospital wards, four at Boston Pilgrim and five at Lincoln County Hospital.

Public health officials in Lincolnshire say they hope the spread of the virus can be slowed, if people stay at home.

Quote Message: If we take on board the Prime Minister's guidance about requiring people to stay at home and stopping gatherings, I'm really hopeful we can kill the virus out in Lincolnshire over the next three to four weeks. That doesn't mean it won't come back again, but if we kill it out we can create capacity in the NHS." from Derek Ward Director of Public Health, Lincolnshire

Lincoln Imps trail gets go-ahead for summer

It's "business as usual" for the 2020 Lincoln Imp trail with the city's much-loved sculptures being given the go-ahead for another year.

Copyright: City of Lincoln Council

City of Lincoln Council approved the 36 statues, which will be scattered across the city this summer.

Among the locations suggested for the imps include St Marks, the University of Lincoln library and outside the city's Transport Hub.

Some of the draft designs were revealed in a planning application to the city council last month.

Now, the trail looks set to be implemented this July after being given the green light.

Sarah Loftus, Lincoln Business Improvement Group chief executive, said: "It's brilliant news that we have got the green light to put the imps in the locations we have decided upon.

"It's business as usual for the 4 July installation of the trail and we are hoping we get the sculptures out."

The Lincoln Charter Barons and Lincoln Knights trails helped bring extra people into the city, with 210,000 visitors and 280,000 visitors in 2015 and 2017.

The Barons and Knights trails also raised £166,800 and £178,000 respectively for charity.

Wren Kitchens defiant over calls to close Barton factory

A kitchen firm employing hundreds of workers says it is staying open because its customers would otherwise be left without cooking facilities.

Copyright: John Keeble/Getty Images

Wren Kitchens, which operates out of Barton-upon-Humber, said it would not "let its customers down under any circumstances".

It comes after some workers voiced concerns about keeping the factory open during the coronavirus lockdown.

The firm said it was following all government guidelines.

"We have already closed all of our showrooms across the UK," a spokesperson said.

"However, the latest restrictions do not apply to the manufacturing operations of any business including our own and that is for good reason."

"We have thousands of customers who already removed their old kitchen in preparation for the delivery of their new one.

"It is absolutely essential that we supply these customers as promptly as possible at a time like this."

The firm said people no longer have access to restaurants and cafes, and with children off school people needed somewhere to store and cook food.