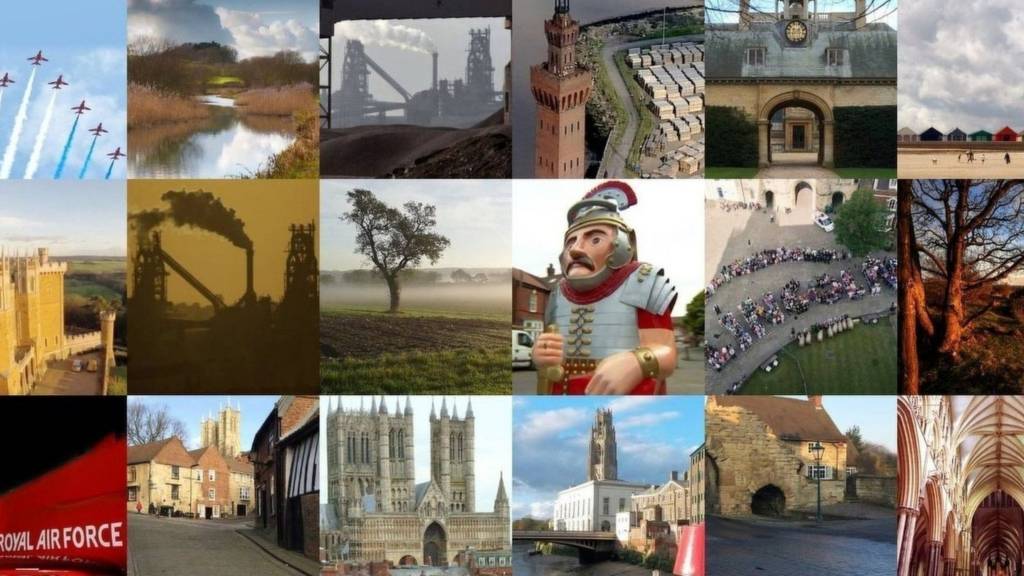 Lincolnshire breaking news: Latest updates
Severe accident: B1174 Lincolnshire both ways

BBC News Travel

B1174 Lincolnshire both ways severe accident, from A1 Grantham South to Gorse Lane.

B1174 Lincolnshire - B1174 in Little Ponton closed in both directions from Grantham South to the Gorse Lane junction, because of an accident involving two vehicles.

To report traffic and travel incidents dial 0330 123 0184 at any time

Row erupts over changes to busy Lincoln junction

Officials at a Lincolnshire war memorial are criticising highways bosses after changes were made to a nearby junction and they were forced to pay for it.

The junction near the International Bomber Command Centre (IBCC) on Canwick Hill has recently undergone work which Lincolnshire County Council claims was requested by the charity.

Some motorists claim the changes mean it's unclear where to turn right, and some drivers are mistakenly turning onto the wrong lane and into oncoming traffic.

But the IBCC says they wanted a roundabout to be installed and have been forced to pay for the changes.

Quote Message: It's not that we wanted it done quickly, we didn't want it done at all. We see there to be no need for any road junction improvements. We have had to pay over £300,000 to fund roadworks which we didn't want, and we asked to be taken off as a condition." from Nicky Van Der Drift IBCC Chief Executive Officer

Severe accident: A160 Lincolnshire both ways

BBC News Travel

A160 Lincolnshire both ways severe accident, from A1077 Ulceby Road to A1173 Manby Road.

A160 Lincolnshire - A160 Humber Road in South Killingholme closed and it's slow in both directions from the A1077 Ulceby Road junction to the A1173 Manby Road junction, because of an accident. Diversion in operation - via Eastfield Road and Chase Hill Road.

To report traffic and travel incidents dial 0330 123 0184 at any time

Record number of seal pups born on Lincolnshire coast

It's been another record breaking year for the number of seal pups arriving at Donna Nook on the Lincolnshire coast.

In total 2,187 pups were born at the nature reserve over the winter season, a 5% increase on the year before.

However, only three of them are still visible from the viewing area, as the rest have now made their way out to sea.

Boston flood barrier work reaches halfway stage

Work on Boston's flood barrier has reached the halfway stage with the first barrier due to be raised next week to test for leaks.

Copyright: Environment Agency

The barrier is designed to have a 100-year lifespan and will protect thousands of properties from flooding.

A movable gate will be built across the River Witham at Boston along with new flood defences on both banks of the River Haven.

The scheme also includes a new building to enable operation of the barrier, and is expected to be completed this year.

Ex-boxer jailed for repeatedly hitting girlfriend in face

An ex-boxer who punched his partner in the face when she told him their relationship was over has been jailed for 12 months.

Mark Oliver, 51, knocked his girlfriend to the floor with a single blow after being told she said she was leaving him on 6 October.

He then hit her five more times as she lay on the floor of the caravan they were sharing at the time.

Oliver, of Cheltenham Way, Mablethorpe, denied an offence of assault causing actual bodily harm but was convicted after a trial at Lincoln Magistrates Court.

Plans for four-screen cinema in Gainsborough

Plans for a new multiplex cinema in Gainsborough town centre have moved a step closer.

Copyright: West Lindsey District Council

The Savoy Cinema Group hasput forward plans for a brand new four-screen cinema in the Lindsey Centre, in Market Place.

It is part of a larger complex which will include a selection of shops, and could create 25 jobs.

Ambulance service buys in private crews to meet demand

East Midlands Ambulance Service is to spend £1m buying in extra crews from the private sector as it struggles to cope with "unprecedented" demand.

The service uses around 28 private ambulance crews each day, on top of its own.

It had wanted to cut their use completely by the end of this month, but will now retain them until at least the end of March.

Construction work to begin on Lincolnshire windfarm

Work to install the foundations for the Triton Knoll off-shore windfarm is due to begin later this month.

Copyright: Innogy Renewables UK Limited

Foundations for 90 wind turbines are to be laid at the site about 20 miles (32km) off the Lincolnshire Coast.

The vessel fleet that will carry out the installation has already begun to mobilise and will look to install the first foundations as soon as the weather conditions allow.

Innogy Renewables UK say once fully operational the windfarm will generate enough electricity to power 800,000 homes.

Copyright: Innogy Renewables UK Limited

Project continues to stop anti-social behaviour in Lincoln

A project to tackle anti-social behaviour, such as begging and the use of illegal highs, in Lincoln city centre is set to continue after securing fresh funding.

Lincoln's Intervention Team works with people creating public nuisance, including the homeless and those with addictions.

This week it was given the green light to continue by the City of Lincoln Council.

The project costs £110,00 a year to run and is partly funded by a National Lottery grant.

Quote Message: I think the intervention team is working, they've worked with around 150 people in the first year, and around 50% of them has entered some kind of support with our mental health nurse or with addaction." from Francesca Bell City of Lincoln Council

Watch: Friday's forecast for Yorkshire and Lincolnshire

Abbie Dewhurst

Weather Presenter, BBC Look North

It's going to be a largely dry day today but it will feel pretty chilly with temperatures only getting up to about 7C or 8C.

Overnight it will turn cloudy with one or two patches of drizzle:

Council approves plan to build 135 new homes

Plans for 135 new homes in Gainsborough have been approved by councillors.

Copyright: West Lindsey District Council

The £20m Riverside Housing Scheme will be built on Bowling Green Lane.

It will include a mix of affordable housing types from over 55s accommodation to family homes.

Work is due to start in March 2020 and the development is expected to be finished by December 2023.