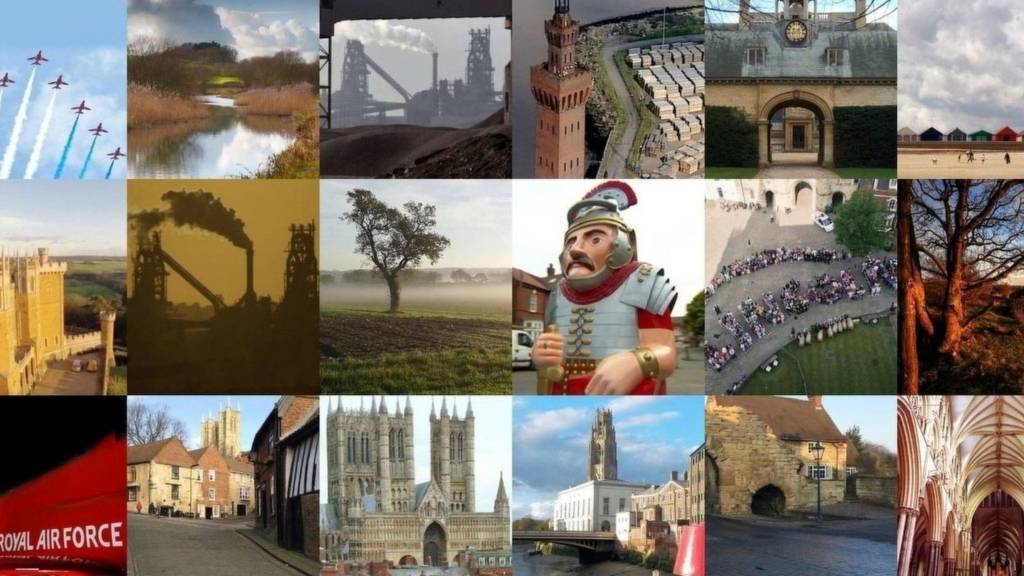 Lincolnshire breaking news: Latest updates
Severe accident: A46 Lincolnshire both ways

BBC News Travel

A46 Lincolnshire both ways severe accident, from Snarford Crossroads to Spridlington Road.

A46 Lincolnshire - A46 Lincoln Road in Snarford closed and it's slow in both directions from the Snarford Crossroads junction to the Spridlington Road junction, because of a serious accident involving a car and sheep.

To report traffic and travel incidents dial 0330 123 0184 at any time

Man jailed for stabbing victim in his home

A man has been jailed for more than five years for stabbing another man in the stomach.

Darren Murdoch, 53, attacked 40-year-old Nathan Wilson at Mr Wilson's home in Knight Terrace, Lincoln on 24 September.

Lincoln Crown Court heard Murdoch had accused Mr Wilson of stealing some of his property before stabbing him.

Murdoch, 53, of Ellison Street, Lincoln, admitted wounding with intent to cause grievous bodily harm and two counts of possession of a bladed article.

He was jailed for five years and eight months.

Frank Turner takes tour to Boston

Folk rock singer Frank Turner will stop off at Boston's iconic Gliderdrome during his next tour, it's been announced.

Turner, who made his name playing at the 2012 Olympics, will play at the venue in March.

The Gliderdrome is known for hosting early gigs for acts like Elton John, Jimi Hendrix and T-Rex.

He's told BBC Radio Lincolnshire it's important to bring live music to small towns.

"In the past, a lot more bands used to tour more regionally in this country and it's a shame that seems to have dropped off.

"Over the last few years, I've had quite a few shows in towns like Wakefield, Scunthorpe or Bridgend or wherever and people have said nobody has been through for a while, and I think that's kind of cool."

Serious collision between car and motorbike

Police are currently dealing with a "serious" collision in Dalderby:

Three arrested over Grimsby disturbance

Three men have been arrested following an incident which saw armed police officers called to a house in Grimsby.

Police responded to calls about a disturbance at a property on Alexandra Road at about 14:00 yesterday, which also involved the occupants of a blue Ford Focus.

Three men were arrested on suspicion of affray, violent disorder, possession of a knife in a public place and criminal damage, according to police.

Quote Message: We know people living nearby were concerned. Armed police attended as a matter of course as there had been reports of a weapon being involved. We believe this was a targeted incident involving two groups known to each other. There was no risk to the wider public." from Det Sgt Ian Potter Humberside Police

County Council appoints new chief executive

Local Democracy Reporting Service

Lincolnshire County Council has selected a new chief executive following the resignation of Keith Ireland.

Copyright: Lincolnshire County Council

Mr Ireland left in November 2018 after a "difference of opinion" with council leader Martin Hill.

Debbie Barnes, the executive director of children's services, was chosen as his successor yesterday.

The recommendation will go to full council for a final decision on Wednesday.

A council spokesman said a recruitment process to fill Mrs Barnes existing post will start once she is confirmed by members.

Two dead and one seriously injured in road collision

A man and a woman have died after a collision near Gainsborough.

The incident happened at about 17:00 yesterday on the A156 at Gate Burton and involved a white BMW M5 and a silver Vauxhall Astra.

The driver of the Astra, a man in his 40s, and the passenger in the same vehicle, a woman in her 30s, were pronounced dead at the scene.

The driver of the BMW, a woman in her 50s, was seriously injured. She was taken to hospital.

The road was closed for several hours while emergency services attended.

Anyone who saw the what happened is being asked to contact Lincolnshire Police.

Founding member misses Lincoln Christmas Market

One of the founders of Lincoln's annual Christmas market has decided not to set up a stall at the event for the first time since 1982.

Copyright: Nathan Emerson

FFN Neustadt, from Lincoln's German twin town of Neustadt, says high costs and low revenue meant they made a loss last year.

The company was one of the 11 stallholders at the first ever event in Lincoln.

President Werner Maas says they couldn't justify the journey.

City of Lincoln Council says it understands FFN's position and the significant overheads of travelling from Germany.

But the authority says it's looking forward to welcoming FFN back next year.

Quote Message: The costs have been very high and we made not a profit but a loss, so we decided not to come. If you don't make a profit, that's OK, but if you make a loss that's not OK." from Werner Maas President, FFN Neustadt

Man exposes himself in Lincoln supermarket car park

Police are appealing for information after a man was seen exposing himself in a Lincoln supermarket car park.

Lincolnshire Police received a report that the man was sitting in a small, grey car.

The incident happened at about 14:30 on Wednesday in Morrisons car park on Centaur Road.

Anyone with information about the incident is being asked to contact police.

Woman dies in Winterton crash

A woman in her 20s has died following a crash in Winterton, Humberside Police have said.

The single-vehicle collision, involving a blue Ford Fiesta, happened at about 09:00 yeseterday on Ermine Street.

Emergency services attended, but the woman died at the scene.

Anyone who saw what happened is being asked to contact Humberside Police.

Skegness mosque plan gets go-ahead

Local Democracy Reporting Service

Plans to build the first mosque in Skegness have been approved by East Lindsey District Councillors, despite concerns from nearby residents over parking.

The authority's planning committee voted in favour of Skegness Central Mosque Group's plans, which include a community centre and four self-contained flats, which will be built next to the former Methodist Chapel on Roman Bank.

Applicant Naseer Iqbal told councillors he had purchased the site after more than 10 years with no interest and called it a "blot on the landscape".

He said the new centre would serve all people, with part of the hall available to rent for public events.

He told councillors: "We are a small, peaceful community that needs a place to worship."

Objectors said they were concerned about the impact on traffic, including congestion on Roman Bank and inadequate parking leading to an overspill into residential areas.

An arson attack on the site of the community centre earlier this year hit funding plans for the mosque.