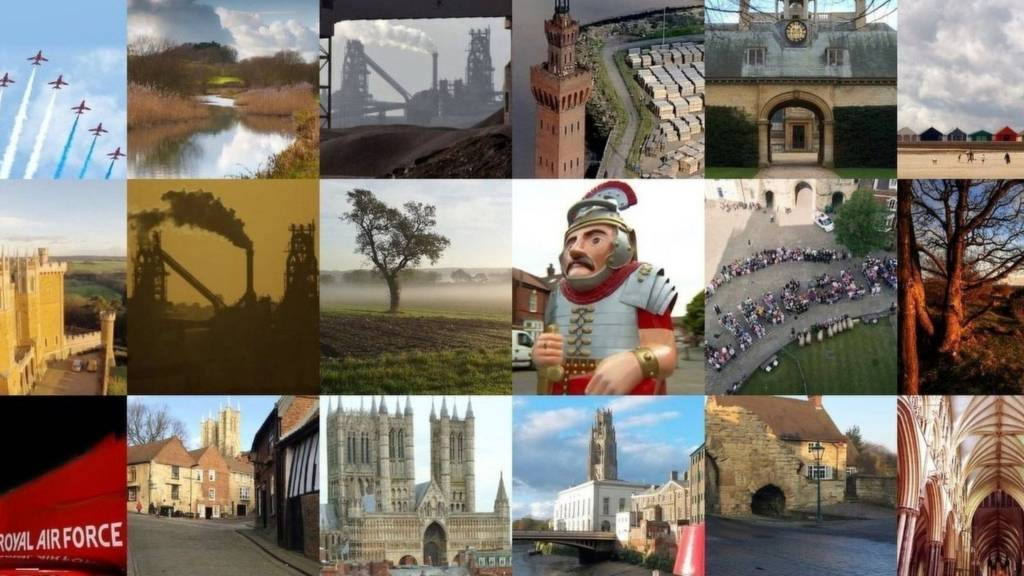 Lincolnshire breaking news: Latest updates
Murder trial defendant tells jury he 'lost it'

A man accused of killing his partner in a Lincolnshire coast caravan has told a court he was defending himself against her.

Copyright: Lincolnshire Police

Andrew Highton is alleged to have punched, kicked and stamped on Linda Treeby during a holiday in Ingoldmells to mark her birthday.

Appearing at Lincoln Crown Court today, the 51-year-old of Bulwell, Nottingham, said he admitted using his fists, but only reacted to her hitting him: "It happened very fast. It just happened and I regret it. I lost it. I loved her very, very much."

Highton denies murder and an alternative charge of manslaughter. The trial continues.

Broken down train affects rail services

There is broken down train near Metheringham on the rail line between Lincoln and Sleaford.

It's disrupting East Midlands Railway services.

EMR say Network Rail are on site and are trying to move the train and they're sourcing bus replacement services.

'Fake news' hits RAF stained glass window donations

The group behind plans to create an RAF-themed stained glass window at Scampton church say their donations have been affected by false national newspaper reports.

Copyright: Claire Williamson @ The Glassworks

A number of articles claimed a tribute window to the Dambusters and the Red Arrows had been scrapped because the Diocese of Lincoln was worried it was "too triumphalist".

Members of the group behind the window, who have set up a crowdfunding page hoping to raise £19,000, say the plans are still going ahead.

They say the misunderstanding may have come from discussions during the initial design phase for the window.

Joe Bartrop, project coordinator, says: "Funding has dropped off for the window, so we're about halfway there with the project.

"It's really tailed off noticeably since this article appeared in the national press. In Donald Trump's words, you might say this is 'fake news'."

Lincolnshire hospitals trust apology over missed targets

Local Democracy Reporting Service

Hospital bosses in Lincolnshire have apologised for A&E waiting and cancer treatment targets being missed for more than half a decade.

The last time United Lincolnshire Hospitals Trust (ULHT) achieved 95% of patients being treated within four hours of arrival at A&E was September 2014.

That was the same month ULHT surpassed the 85% target to start cancer treatment within 62 days of an urgent GP referral.

Earlier this month, it was reported that in October Lincoln County Hospital could only see 64.2% of its patients within four hours. The England average was 83.6%.

Bosses at ULHT have apologised, saying they are not "performing as well as we should be", but add that increased demand is taking its toll.

Mark Brassington, ULHT chief operating officer, says "We are seeing more patients than ever before coming through our three emergency departments, accessing cancer treatments and being referred for planned surgery.

"Although we are treating more people, we accept that we are not performing as well as we should be and some of our patients wait longer than they should to access some treatments, for which we apologise," he added.

£1.5m St James Square revamp wins council backing

Local Democracy Reporting Service

Plans for a £1.5m revamp of Grimsby's St James Square have cleared the final hurdle after winning planning approval.

North East Lincolnshire Council gave planning approval for the project, which includes installation of street furniture, noticeboards and enhanced landscaping to allow for events.

Further proposals will see improvements to CCTV and lighting, as well as moving the Fishermen's Memorial onto a higher plinth to allow gatherings.

The proposal comes as part of public realm improvements to the square and aims to create a "tranquil and enclosed green space".

It has been supported with £1.3m from the government's Local Growth Fund, which was secured by the Humber Local Enterprise Partnership.

Copyright: North East Lincolnshire Council

Boston pub demolished to make way for new flats

The former Duke of York pub in Boston is being demolished to make way for 18 "supported living" flats.

The housing charity Framework is behind the plans which were approved back in August.

As well as the flats, the four-storey building on Lincoln Lane will also include training, meeting and staff facilities.

The charity says the plans will support vulnerable adults in the town and help to provide short-term housing.

Staff at Bishop Grosseteste University go on strike

Staff at Bishop Grosseteste University, in Lincoln, have walked out as part of an eight-day strike affecting 60 UK universities.

Members of the University and College Union are striking over pay and conditions.

64% of UCU members at Bishop Grosseteste University voted to strike over pay and conditions.

It's one of 60 institutions taking part in the action across the country.

A spokeswoman for the Universities and Colleges Employers Association said it was "dismayed" that UCU was taking "such extensive and damaging strike action over its national pay demands".

Man charged over armed robbery at village store

A man's been charged in connection with an armed robbery in the village of Leasingham, near Sleaford, at the weekend.

Police, including firearms officers, were called to Crescent Stores on St Andrew's Crescent at about 06:50 on Saturday morning.

James Barton, 35 of Dean Close, Leasingham, was later arrested and has since been charged with two counts each of making threats with a knife, theft and robbery.

He is expected to appear before Lincoln Magistrates' Court later.

Conservative candidate's apology over retweets

The Conservative Party's general election candidate for Lincoln has apologised for retweeting comments made by people with far-right views.

The tweets were found by a campaign group which labels itself as an anti-fascist group.

It says Karl McCartney retweeted posts made by right-wing campaigners, including Tommy Robinson.

In a statement, Mr McCartney said he apologised "unreservedly".

"In no way do I endorse the tweets or the accounts behind them. I accept retweeting them was ill-judged and could cause offence.

"This divisive figure has no place in our politics or public life."

The full list of candidates standing in the Lincoln constituency at the general election are:

Karen Lee: Labour
Caroline Kenyon: Liberal Democrats
Reece Wilkes: The Brexit Party
Rob Bradley: Independent
Karl McCartney: Conservatives
Sally Horscroft: Green Party
Charles Shaw: The Liberal Party

Coach service scrapped due to lack of passengers

A coach service connecting Horncastle, Sleaford and Bourne to London has been scrapped.

National Express says its 448 service from Hull to London Victoria didn't have enough passengers to make it viable.

But the firm said its 449 service, which serves Louth, Mablethorpe and Boston, will continue to operate.

The service which links Lincoln and London via Grantham and Stamford will also still run, the company confirmed.

Thousands give up on police '101' calls before answer

More than 20,000 people calling the non-emergency "101" police number in Lincolnshire last year gave up before their call was answered, new figures show.

The statistics from the Lincolnshire force show that one person calling the 101 number had to wait for 50 minutes to get a response.

The average waiting time was almost three minutes.

Lincolnshire Police says the long waits are down to a high number of calls.