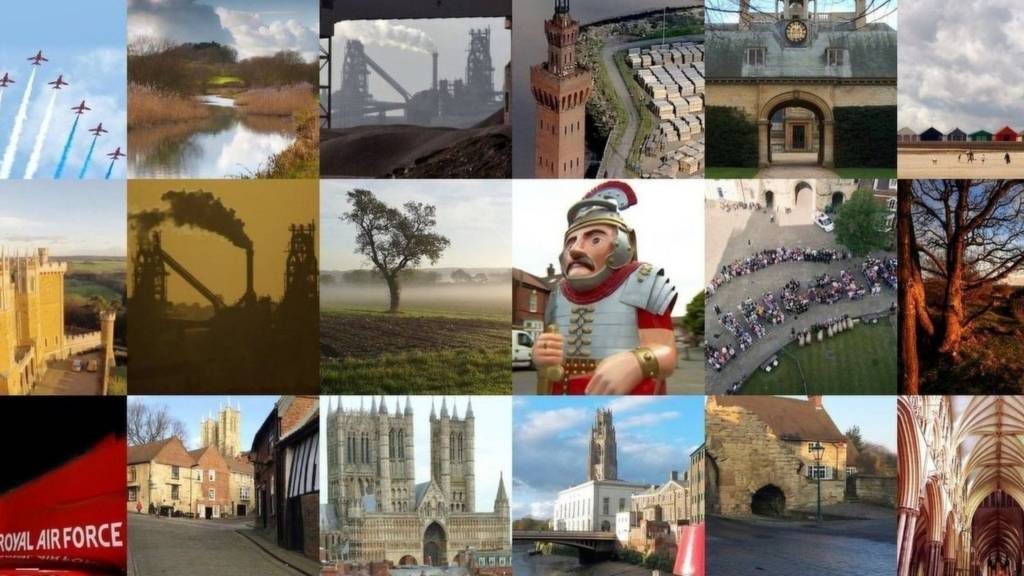 Lincolnshire breaking news: Latest updates
Shops in Lincoln turn purple to show support for disabled

Stores in Lincoln have dressed their staff and windows in purple today to show support for disabled customers.

The colour change was put in place to mark Purple Tuesday - an international appeal for businesses to promise to make their shops and goods more accessible.

Research published for the event shows poor customer service and a lack of staff understanding are common barriers for disabled consumers.

Councillors approve £1m Grantham fire station revamp

Local Democracy Reporting Service

More than £1m is to be invested in improvements at Grantham Fire Station after councillors approved the plans.

Copyright: Lincolnshire County Council

The development will see the former drill tower at the Harlaxton Road site demolished to make way for a six-bedroom accommodation block, including kitchen and dining facilities for on-duty firefighters.

A new four-storey training building will also provide a more modern facility to educate firefighters in line with the latest practices.

Work is scheduled to start early in 2020 and be completed by the summer.

Group Manager Dave Gilbert from Lincolnshire Fire and Rescue, said: "We're investing in our fire stations so they are fit for purpose and make sure we can give a great service to our communities."

Lincoln Methodist church demolition gets go-ahead

Local Democracy Reporting Service

Plans to demolish a 60-year-old church on the Ermine estate in Lincoln have been backed by city councillors.

Copyright: City of Lincoln Council

City of Lincoln Council officers recommended the plan to knock down the Ermine West Methodist Church, on Trelawney Crescent, to make way for a housing development.

The church and community hall was built in the latter half of the estate's development in the 1950s and early 60s.

Plans have yet to be submitted for new homes on the site, but the application says its redevelopment for "residential purposes" is "pending".

Man robbed at knifepoint in Lincoln

Police are appealing for witnesses after a man was assaulted and robbed at knifepoint in Lincoln.

It happened just after 18:30 on Thursday 7 November on Harvey Street.

The victim was assaulted by three men and was then threatened by one of them with a knife before the group took jewellery, cash and a mobile phone from him.

The three male suspects were wearing beanie hats and hoodies and were seen heading towards the Foss Bank area.

Lincolnshire Police are appealing for anyone with any information to get in touch.

Police appeal for help to find missing 14-year-old

Have you seen this teenager who's gone missing from Grimsby?

Copyright: Humberside Police

Scarlett Lewis, 14, was last seen at about 07:00 on Monday in the Fountains Avenue area.

Anyone who sees her is being asked to contact Humberside Police.

Humberside Police plea for dangerous driving footage

Humberside Police is asking for people to submit footage of alleged driving offences online in an effort to improve road safety.

The force's new online portal will allow people to upload footage of inappropriate or dangerous behaviour for officers to review to see if any action needs to be taken.

The force says members of the public can help to help keep roads safe and the move won't replace traditional patrols.

Lincolnshire para-athlete Arnold wins fourth World title

Lincolnshire-born Hollie Arnold has won her fourth consecutive F46 javelin world title at the World Para-Athletics Championships in Dubai.

Copyright: Allsport/Getty Images

Arnold, 25, threw 44.73m - a new championship record - to hold off the challenge from New Zealand's Holly Robinson, who broke Arnold's world record earlier this year.

The reigning Paralympic, European and Commonwealth champion told BBC Sport: "Throwing a personal best and getting that fourth world title, it means so much to me after such an up and down year.

"To be able to go out there and just feel like old Hollie again, I can't wait for Tokyo now."

Over 100 horses moved at flood-hit charity's site

More than 100 horses at an equine welfare charity's site in Lincolnshire are having to be moved due to flooding.

Staff at Bransby Horses say current conditions aren't safe for the animals and they're working to keep them out of contaminated water.

Deputy team leader Jess Hester says they've got their work cut out moving them to other fields:

Quote Message: Some of our fields are coming up to our knees in water. It's all damp, it's quite muddy, it's cold. But we're all pulling together to make sure we're giving these horses the best care we possibly can." from Jess Hester Bransby Horses

Boston United will either face Wrexham or Rochdale away in the second round of the FA Cup.

It's the first time the Pilgrims have got to this stage of the competition as a non-league club in 22 years.

Meanwhile, Lincoln City could be up against Coventry City, but they have to beat Ipswich Town in a replay first after drawing 1-1 at the weekend.

Final day for Spilsby's 'last bank in town'

Lloyds bank will close for the last time in Spilsby this afternoon, with a mobile service being offered in its place.

The company says its branch on The Terrace is under-used.

It will be replaced with a mobile service or customers can use the Post Office instead.

Alford and Coningsby also don't have a bank after their Lloyds branches closed last year.

Alan Chambers, a businessman and chair of the Spilsby Business Partnership, says a lot of people are worried about the closure:

Quote Message: The feeling is one of frustration, one of being let down. It's the last bank in town. We lost Barclays last year...so to lose the last remaining branch of a bank in town is quite sad." from Alan Chambers Chair, Spilsby Business Partnership

British Steel deal 'small change' to Jingye

Today Programme

BBC Radio 4

The rescue deal for British Steel is "small change" for Chinese firm Jingye, according to a chartered engineer.

Dr Jonathan Owens, of the Salford Business School, told the Today programme: "I think the Chinese have been trying to get into the UK market for some time.

"Scunthorpe has successfully rebuffed the Chinese cheaper imports for some time, so the £1.2bn which they've gone down over a 10-year investment is relatively small change for them.

"They will look at making Scunthorpe profitable. We're paying £50m a year more than our competitors over the Channel. This could be measured in profits or reinvestment, so after Brexit this may be what the Chinese are looking at in profitability."

Flood warnings continue for Lincolnshire

A total of five flood warnings remain in place for Lincolnshire this morning.

Copyright: Ben Birchall/PA Wire

The affected areas are the River Witham, Low Barlings and the Short Ferry areas.

The warnings mean flooding is expected and "immediate action" is required.

For all the latest information, take a look at the government's Flood Information Service.