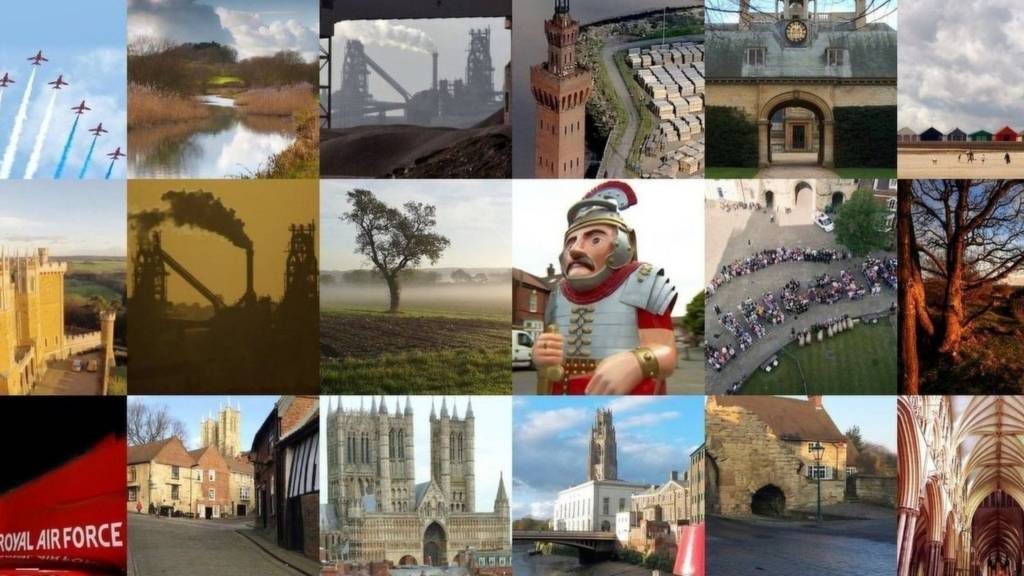 Lincolnshire breaking news: Latest updates
Flood warnings continue for Lincolnshire

A total of five flood warnings remain in place for Lincolnshire this morning.

Copyright: Ben Birchall/PA Wire

The affected areas are the River Witham, Low Barlings and the Short Ferry areas.

The warnings mean flooding is expected and "immediate action" is required.

For all the latest information, take a look at the government's Flood Information Service.

Severe disruption: A17 Lincolnshire both ways

BBC News Travel

A17 Lincolnshire both ways severe disruption, from High Street turn off to Woodgate Lane.

A17 Lincolnshire - A17 closed in both directions from the High Street turn off junction to the Woodgate Lane junction, because of a jackknifed lorry. Traffic is coping well.

To report traffic and travel incidents dial 0330 123 0184 at any time

Flood warnings remain in place this evening

A number of flood warnings and flood alerts remain in place across Lincolnshire this evening.

Here's the latest picture:

Copyright: Environment Agency

Police appeal after pensioner robbed in Skegness

Police are appealing for witnesses after a woman in her 70s had her bag snatched in Skegness.

The woman was walking near to the Xsite skate park, in North Parade, at about 1.15 on Sunday when she was approached by a man in his early 20s who grabbed at her bag, pulling her to the floor in the process.

Lincolnshire Police said the man is described as white, of skinny build, and wearing jeans/dark joggers and a blue thin lined tracksuit type top and a blue cap.

Anyone with any information about the incident is asked to contact police.

Lincolnshire's latest weather forecast

It will be a dry but cold night in Lincolnshire.

Here's the latest forecast:

Wainfleet flooding report due in New Year

Local Democracy Reporting Service

An independent investigation into the floods which devastated Wainfleet is expected to be published in the New Year.

Almost 600 homes were evacuated when the River Steeping in the town burst its banks on June 12.

Lincolnshire County Council tasked Norfolk County Council with carrying out a review into the response to the floods.

Councillor Colin Davie, executive member for economy and place at Lincolnshire County Council, said the authority hoped to publish the report in the New Year.

British Steel to be rescued by Chinese firm Jingye

British Steel is to be rescued by China's Jingye Group, in a move which could save up to 4,000 jobs at British Steel's Scunthorpe and Teesside plants.

Jingye has agreed to buy the struggling steelmaker and its assets. The cost of the agreement has not been revealed.

British Steel has been kept running by the government via the Official Receiver since May, when the company went into liquidation.

Business Minister Andrea Leadsom said the news "was a positive step forward".

She said she was delighted that the sale and purchase agreement had been signed, but that the deal had not yet been completely finalised.

A statement from the Official Receiver said: "Completion of the contract is conditional on a number of matters, including gaining the necessary regulatory approvals. The parties are working together to conclude a sale as soon as reasonably practicable.

"The business will continue to trade as normal during the period between exchange and completion. Support from employees, suppliers and customers since the liquidation has been a critical factor in achieving this outcome."

Make A Difference award nominations open

Nominations are now open for BBC Radio Lincolnshire's Make a Difference Awards 2019.

There are five categories celebrating Lincolnshire people who've gone the extra mile.

Nominations close on at midday on 31 December.

Lorry driver jailed after smashing into stationary traffic

A lorry driver has been jailed for 18 months after smashing into a queue of stationary traffic.

Dashcam footage shows David Price driving into traffic on the A17 near Newark on 8 June 2018.

The driver of a Renault Clio - a University of Leeds student - suffered a fractured arm, back, neck and broken ribs, as well as a bleed on the brain.

Due to the extent of her injuries, she had to withdraw from university.

Police said the driver of the Audi pictured in the footage, also "suffered significant injuries".

Price, 65, of Chapel Lane in Manby, Lincolnshire, was sentenced at Nottingham Crown Court on 7 November after admitting causing serious injury by dangerous driving.

Nottinghamshire Police said the footage was released with the agreement of the victims "as a warning to drivers to pay attention when behind the wheel".

Mobile speed cameras for Humber Bridge

Mobile speed cameras are to be placed on the Humber Bridge because "two thirds of the drivers do not obey the 50mph speed limit".

The Humber Bridge Board, which runs bridge, said a survey found there were around 25,000 journeys each day and the "majority" of traffic broke the limit.

In September one motorist was clocked travelling over the bridge at 132mph.

The mobile camera vans will begin operating on the bridge from 25 November.

Councillor Sean Chaytor, chairman of the Humber Bridge Board, said there was a "common misconception" the bridge was a private road and exempt from speed enforcement.

Lincoln's police station on the move

Lincoln police station on West Parade will close its doors for the final time on Sunday.

The city's new police station, located on South Park, is due to open the following day.

Several flood warnings still in place

A number of flood warnings and flood alerts are still in place in Lincolnshire this lunchtime.

The Environment Agency has 12 Flood Warnings - meaning flooding is expected - and 25 flood alerts - meaning flooding is possible - currently in place across the county.

Here's the latest picture:

Copyright: Environment Agency

Lincolnshire's latest weather forecast

There's the chance of a shower in Lincolnshire this afternoon. Here's the latest forecast:

Watch: Farmland under water in Lincolnshire

Drone footage has captured the extent of the flooding in Lincolnshire after the River Eau burst its banks.

The left bank of the Barlings Eau, near Short Ferry, was breached over the weekend, flooding the surrounding farmland.

The Environment Agency say they are working on a plan to pump the water back into the surrounding river channels but say it may be several days before water levels fall sufficiently enough for work to begin:

(Video courtesy of Kurnia Aerial Photography)

Lincolnshire teams in second round draw of FA Cup

Two Lincolnshire football teams will be in the hat for the second round draw of the FA Cup tonight.

Boston United will feature for the first time as a non-league club in 23 years after beating Carshalton 4-1.

Lincoln City will also be in the hat, though they face a replay against Ipswich after drawing 1-1 at the weekend.

The second-round draw will be live on BBC Two tonight from 19:00.

Man arrested following Lincoln hit-and-run crash

A man in his 20s has been arrested and released under investigation following a hit-and-run crash in Lincoln in which a woman was seriously hurt.

It happened on Bilsby Close on Friday evening.

A woman was left with serious injuries after being struck by a van.

Police say they've recovered a van and are examining it.

Flood warnings still in place in Lincolnshire

Lincolnshire Fire and Rescue Service says it's keeping a close eye on the flooding situation in Lincolnshire.

Copyright: Environment Agency

A number of flood warnings and alerts remain in place this morning,according to the government's Flood Information Service.

Farmland east of Lincoln is currently underwater.