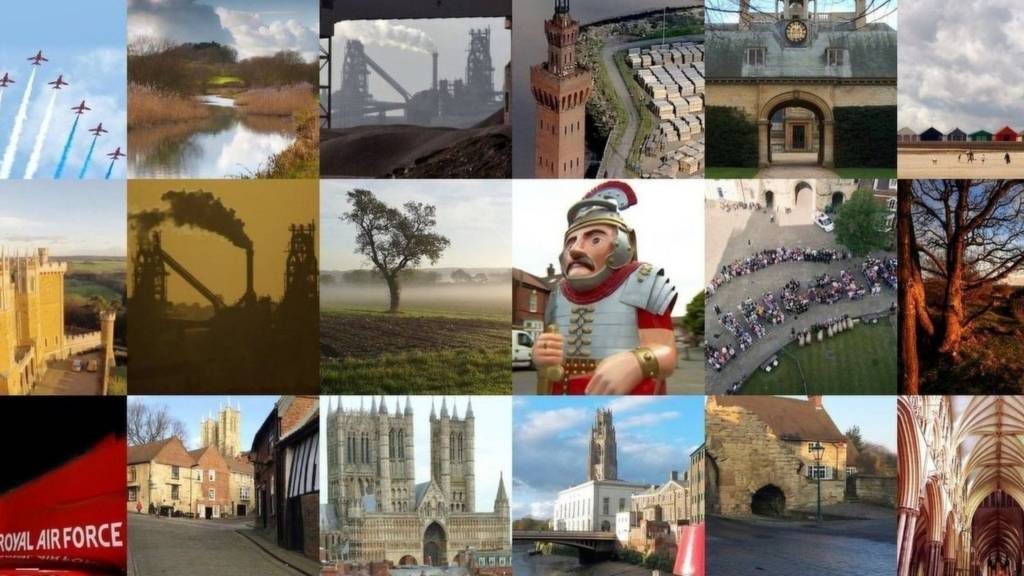 Lincolnshire breaking news: Latest updates
By Catherine Wyatt and John Owen

BBC Victoria Derbyshire programme

Severe accident: A16 Lincolnshire both ways

BBC News Travel

A16 Lincolnshire both ways severe accident, from A17 Station Road to A152.

A16 Lincolnshire - A16 blocked and it's slow in both directions from Sutterton roundabout in Algarkirk to the A152 junction in Surfleet, because of an accident.

To report traffic and travel incidents dial 0330 123 0184 at any time

Plans for Arts and Heritage Centre in Horncastle revealed

Plans to convert an old infant school into an arts and heritage centre are to be discussed at a meeting later today.

Copyright: Dave Hitchborne, Geograph

The Horncastle History and Heritage Society want to develop the Old School in Watson's Yard using a £13,000 lottery grant.

Tonight members want to hear what local people think about the plans at a meeting and how to go about converting the building.

By Gavin Stamp

Political reporter, BBC News

Humber Bridge chief executive steps down from job

The chief executive of the Humber Bridge has stepped down from his job.

Dr Kevin Moore joined the bridge board in 2017 with a brief to turn the structure into a major visitor destination.

The Yorkshire Post newspaper reported Mr Moore left his job on 31 October. The bridge board has confirmed his departure.

Dr Moore joined the bridge after a 10-year stint as director of the National Football Museum in Manchester.

His LinkedIn profile said his role was "maximising the commercial potential of the Humber Bridge and its land holdings, and turning the world's longest leisure bridge into a major visitor destination".

In a statement, the Humber Bridge Board said: "We wish him well for the future."

Red Arrows start their winter training

The Lincolnshire-based Red Arrows have taken to the skies yet again as part of their winter training schedule.

It's the first time the aerobatic display team have been seen out and about since they returned from their tour of Canada and North America two weeks ago:

CCTV appeal as champagne and whisky stolen from farm shop

Police have released a CCTV image of a woman they want to talk to in connection with the theft of champagne and whisky from a farm shop near Lincoln.

Copyright: Lincolnshire Police

A number of bottles of whisky and champagne were stolen from Doddington Hall farm shop at about 15:00 on 1 October.

Officers are asking for anyone who recognises the woman to come forward.

Decision expected over traveller site location

A final decision on the location of a new traveller site in North East Lincolnshire is expected to move a step closer today.

A shortlist of five locations - which are all in Grimsby - is expected to be finalised by North East Lincolnshire councillors before being put to a public consultation.

The possible places for the traveller site are:

The former youth club on Wootton Road, Nunsthorpe
Torksey Drive and Toynton Road site, off Winchester Avenue
Land under the Cleethorpe Road flyover (pictured)
The Garibaldi Street car park
The car park off Wellington Street

The council is under obligation to provide at least one stop-off site for travellers as there are currently none in the area.

Police dog finds woman stuck in marsh land

A vulnerable missing person is now safe thanks to a Lincolnshire Police dog.

The woman was stuck in marsh land near Sleaford until Police Dog Prince found her:

Report into Rooney family slavery ring is published

The findings of a review into a major modern day slavery operation in Lincolnshire have been published.

Copyright: Lincolnshire Police

The report, by Lincolnshire Safeguarding Adults Board, looks at how the authorities dealt with the case of the Rooney family (pictured) who kept and abused slaves in squalid conditions at a site near Lincoln.

Operation Pottery led to the prosecution and conviction in 2017 of the group who were involved in what has been described as the biggest slavery ring in British legal history.

Ten members of the family were jailed for a total of more than 90 years and ordered to hand over more than £1m in compensation to the people kept as slaves.

The Lincolnshire Safeguarding Adults Board report says: "Awareness since the event has much improved and authorities are working better together".

It also highlights that "although some lessons need to be learned, agencies did exceptional work bringing perpetrators to justice and supporting the victims".

Long train delays after incident on East Coast Main Line

Rail passengers travelling between Yorkshire, Lincolnshire and London are facing long delays and cancellations after an incident on the line between Grantham and Newark North Gate.

East Coast Main Line services affected include those from Bradford, Leeds, York, Doncaster and Grantham.

The line between Peterborough and Doncaster has reopened recently, but delays are expected until about 16:00, according to National Rail Enquiries.

Buses are running between Newark and Lincoln and customers affected by the disruption are being told they can use their tickets on services tomorrow.

Chinese group 'is favourite to buy British Steel'

China's Jingye Group has emerged as the frontrunner to buy British Steel out of insolvency, according to reports.

A possible deal has emerged after a preliminary offer from Turkish company Ataer faltered in late October, leaving the company in limbo.

Since May, British Steel has been kept running by the government as it seeks a buyer for the business.

The Official Receiver, which is handling the insolvency process, declined to comment.

Some 5,000 jobs hang in the balance at British Steel's Scunthorpe plant, and another 20,000 in the supply chain.

Shopkeeper threatened and robbed in Lincolnshire village

A shopkeeper has been threatened and robbed by two men in South Witham in Lincolnshire.

Copyright: Bob Harvey, Geograph

Lincolnshire Police say the men were wearing dark hoodies and covered their faces when they entered the village shop at about 18:00 on Monday evening.

They stole cigarettes and about £500 in cash before leaving on foot.

Police are appealing for CCTV and dashcam footage from people in the area at the time.

Watch: Boston barrier moved into place

Check out this great time-lapse video of Boston's long-awaited flood barrier being moved into place.

The barrier was brought into the port there by boat on Sunday and should be operational by next spring:

'Increased pressure' at Lincoln A&E

Officials at Lincoln County Hospital say they're experiencing "increased pressure" and long delays in the A&E department.

Staff say they've seen an increase in patients suffering from the norovirus sickness bug and are asking people not to visit if they've had symptoms in the last 72 hours.

They also say the hospital is working with partner health and social care organisations to make sure patients are cared for as soon as possible.

Evidence gathered by 'paedophile hunters' used by police

Evidence gathered by so-called paedophile hunters was used by Lincolnshire Police in five cases in the past three years, according to figures obtained by the BBC.

The Lincolnshire cases involved people "attempting to meet a child following sexual grooming".

Across the country, police have used evidence from vigilante groups in over 250 cases in 2018.

However, the National Police Chiefs' Council says it doesn't endorse the groups and won't work with them.

Det Supt Jon McAdam, from Lincolnshire Police, says while they will follow up genuine evidence, they can't support the actions of such groups:

Quote Message: Obviously they don't work within the constraints of the law, they don't have any consideration of what the wider implications are, or even have they got the right person...It's naturally something that within policing we work fully hard to combat." from Det Supt Jon McAdam Lincolnshire Police

Rail passengers face disruption after Grantham incident

There's currently major disruption on the East Coast Main Line between Peterborough and Doncaster.

An incident between Grantham and Newark North Gate means trains are currently unable to run between these stations.

Services may be cancelled, delayed by up to 90 minutes or revised, according to National Rail Enquiries.

Trains may be diverted between Doncaster and Peterborough.

Disruption's expected until about 10:00.

Grace Millane death: Prosecution presents first evidence

The suspect in the death of British backpacker and former Lincoln University student Grace Millane went on a Tinder date while her body was in a suitcase in his room, a court heard.

Copyright: Lucie Blackman Trust

The revelation came as the first evidence was presented in the trial of the 27-year-old suspect, who cannot be named for legal reasons.

Ms Millane, 22, who was from Wickford, Essex, was last seen in Auckland, New Zealand, on 1 December last year, before her body was found a week later.

The suspect denies murder.

The family of Miss Millane sat in the Auckland court, metres away from the defendant.

Prosecutors allege the British woman was strangled to death in the man's apartment after the two met on the dating app Tinder.

The defence claim the death was an accident during consensual sex, saying "acts designed to enhance sexual pleasure went wrong".